LET THE CANARY SING
(director/writer: Alison Ellwood; cinematographer: Michelle McCabe; editor: Juli Vizza; music: Wendy Blackstone, Cyndi Lauper; cast: Cyndy Lauper; Runtime: 96; MPAA Rating: NR; producers: Alison Ellwood, Trevor Birney, Eimhear O'Neill, Andrew Tully, Tom Mackay, Richard Story, Rebecca Teitel, Sophia Dilley, Wesley Adams, Lisa Barbaris, Gregory P. Cimino II; Sony Musical Entertainment; 2023)
"Offers no real critique or surprises."
Reviewed by Dennis Schwartz

The film's title is lifted from a court ruling, as she tries to break free from a bad contract.

The musical biopic documentary by writer-director Alison Ellwood ("Women of Troy"/"The Go-Go's") has been financed by Sony Musical Entertainment, the same producers of her music. The soft documentary chronicles the Brooklyn born and then Queens resident Cyndi's meteoric rise to stardom since she launched in 1983. It tells us that the unique punk rock artist was one of the biggest pop stars of the last 40 years, but shies away from telling us too much about that period.

Alison, who was editor on Gibney's Enron, works with Cyndi and her family to find out how she developed her act. She paints a loving portrait of the star, and offers no real critique or surprises.

But it shows the likeable star as being genuine. If you like your documentaries bland, you can dance with this one until Cyndi stops shaking her bod as if the second-coming of Janis.

Some of her noteworthy songs featured are the following: "True Colors," "Time After Time" and "Girls Just Want to have Fun".

It played at the Tribeca Film Festival.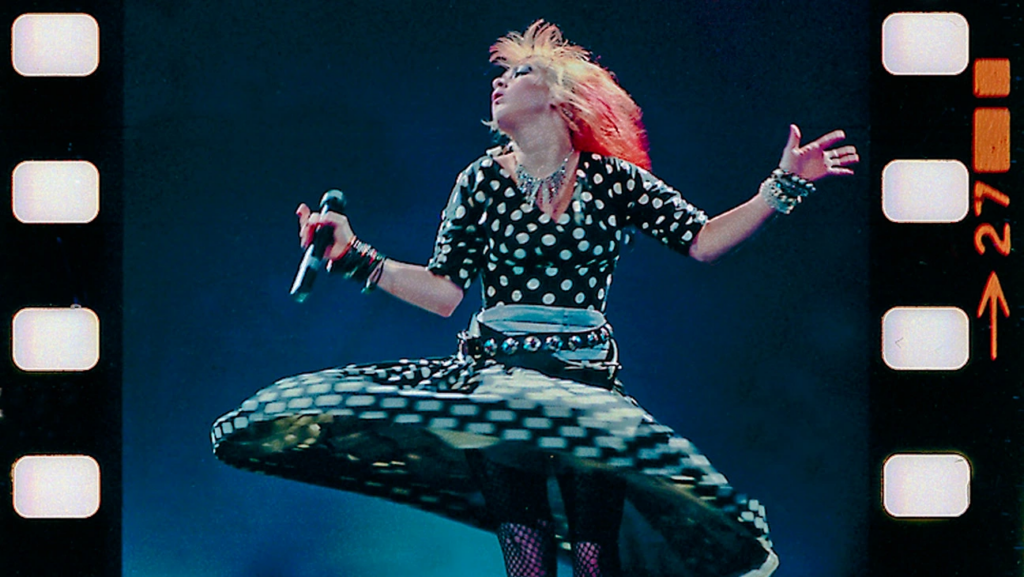 REVIEWED ON 7/14/2023  GRADE: B