LEAGUE, THE
(director/writer: Samuel D. Pollard; cinematographers: Angel Barroeter/Henry Adebonojo; editor: Dave Marcus; music: Kathryn Bostic; cast: Lovell Gates (Satchel Paige), Jakkar Thomson (Ruben Foster), Clayton B. Stevens (C.I. Taylor), Berry Williams Jr. (Bob Motley); Runtime: 103; MPAA Rating: PG; producers: Jen Isaacson/Jon Kamen/Byron Motley/David Sirulnick; Magnolia Pictures; 2023)
"A straightforward and worthy documentary on the history of the Negro baseball league."
Reviewed by Dennis Schwartz

A straightforward and worthy documentary on the history of the Negro baseball league. It's directed as a feel-good story by Black filmmaker Samuel D. Pollard ("Max Roach: The Drum Also Waltzes"/"Citizen Ashe").

Black history in baseball can be traced back to the 1880s. The white and colored races were able to have equal but separate leagues due to the 1887 Supreme Court ruling for Plessy vs Ferguson, which was a law made for the segregationists. This was in effect until Jackie Robinson of the then Brooklyn Dodgers broke the color barrier in 1947. The only bad part of integration was the Black fans stopped going to the games of the Negro League (whose teams were owned by African-Americans) and went instead to the major league games.


In 1920, Black baseball pioneer Rube Foster — a pitcher, manager, and owner, became the founder of the Negro National League, using the phrase "We Are the Ship, All Else the Sea" (a motto borrowed from Frederick Douglass).
 
This film has the quality of a Ken Burns PBS documentary. It shows old photos, archival film clips and gives us interviews with the remaining players still living.

Spending some time with the Negro greats such as Buck Owens, Satchel Paige and Josh Gibson, is a treat.

It played at the Tribeca Film Festival.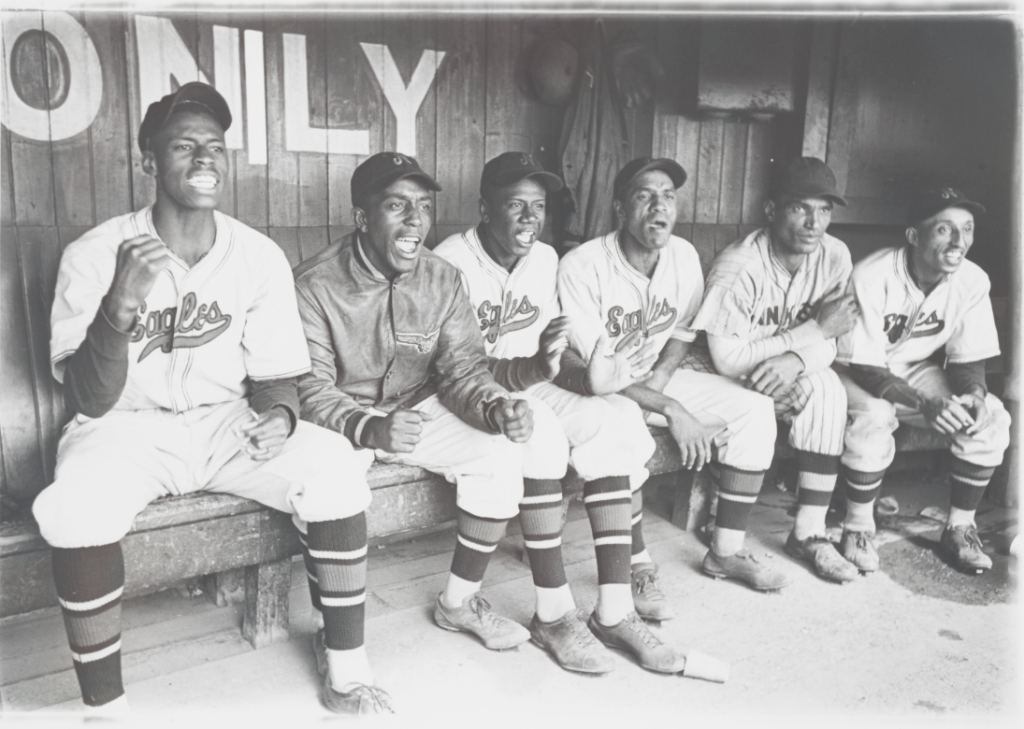 REVIEWED ON 7/3/2023  GRADE: A-