LAST MANHUNT, THE
(director/writer: Christian Camargo; screenwriters: based on the story by Jason Momoa and Thomas Pa'a Sibbett/screenplay by Thomas Pa'a Sibbett; cinematographer: ; editor: Jason Dopko; music: Ohad Benchetrit; cast: Martin Sensmeier (Willie Boy), Jason Momoa (Big Jim), Mainei Kinimaka (Carlotta), Lily Gladstone (Maria), Zahn McClarnon (William Johnson), Raoul Max Trujillo (Hyde), Amy Seimetz (Clara True), Charlie Brumbly (Knowlin), Christian Camargo (Sheriff Wilson), Mojean Aria (Randolph),  Brandon Oakes (Segundo), Tantoo Cardinal (Ticup); Runtime: 103; MPAA Rating: R; producers: Martin Kistler/Eric Laciste; Saban Films; 2022)
"It's a rather dull sequel, as none of the characters are impactfully brought to life on screen."
Reviewed by Dennis Schwartz


Christian Camargo ("Days and Nights") directs this uninvolving remake of the Robert Redford 1969 hit western Tell Them Willie Boy Is Here. It loosely tells the true story of the manhunt for Willie Boy (Martin Sensmeier), a member of the Chemehuevi tribe. His story turned out to be the longest and last manhunt in the history of the country. The film is based on the story by the Aquaman actor Jason Momoa and Thomas Pa'a Sibbett. The inert screenplay is by co-writers Thomas Pa'a Sibbett and Jason Momoa.

It's set during the last days of the Old West, on the Western frontier, in 1909, where Willie Boy, a Native American, by accident fatally shoots the tribal shaman William (Zahn McClarnon), the disapproving and overbearing father of the much older Willie's 16-year-old girlfriend, Carlotta (Mainei Kinimaka, Hawaiian actress), on a spot just outside of the tribal land. With Carlotta in tow, the couple flee by foot in the middle of the night from the local Sheriff Wilson (Christian Camargo), a widower and an alcoholic, brave the harsh desert elements (the intense heat. lack of water and poisonous snakes) as they walk across the California desert. They are also followed by a ragtag group of violent ruffians led by the Native American called Big Jim (Jason Momoa). Meanwhile the sheriff and his posse are called back to town to deal with the visit of President Taft.

It's a melancholic and sluggish film that lacks humor or excitement. It also fails to show us the love the lovebirds have for each other.

In the desert, we meet such under developed characters as the hack journalist Randolph (Mojean Aria) who falsely sensationalizes the story by depicting the fugitive as a vicious killer to increase readership, and Hyde (Raoul Max Truillo), the Native American lawman, hoping to bring Willie in unharmed.

It's a rather dull sequel, as none of the characters are impactfully brought to life on screen.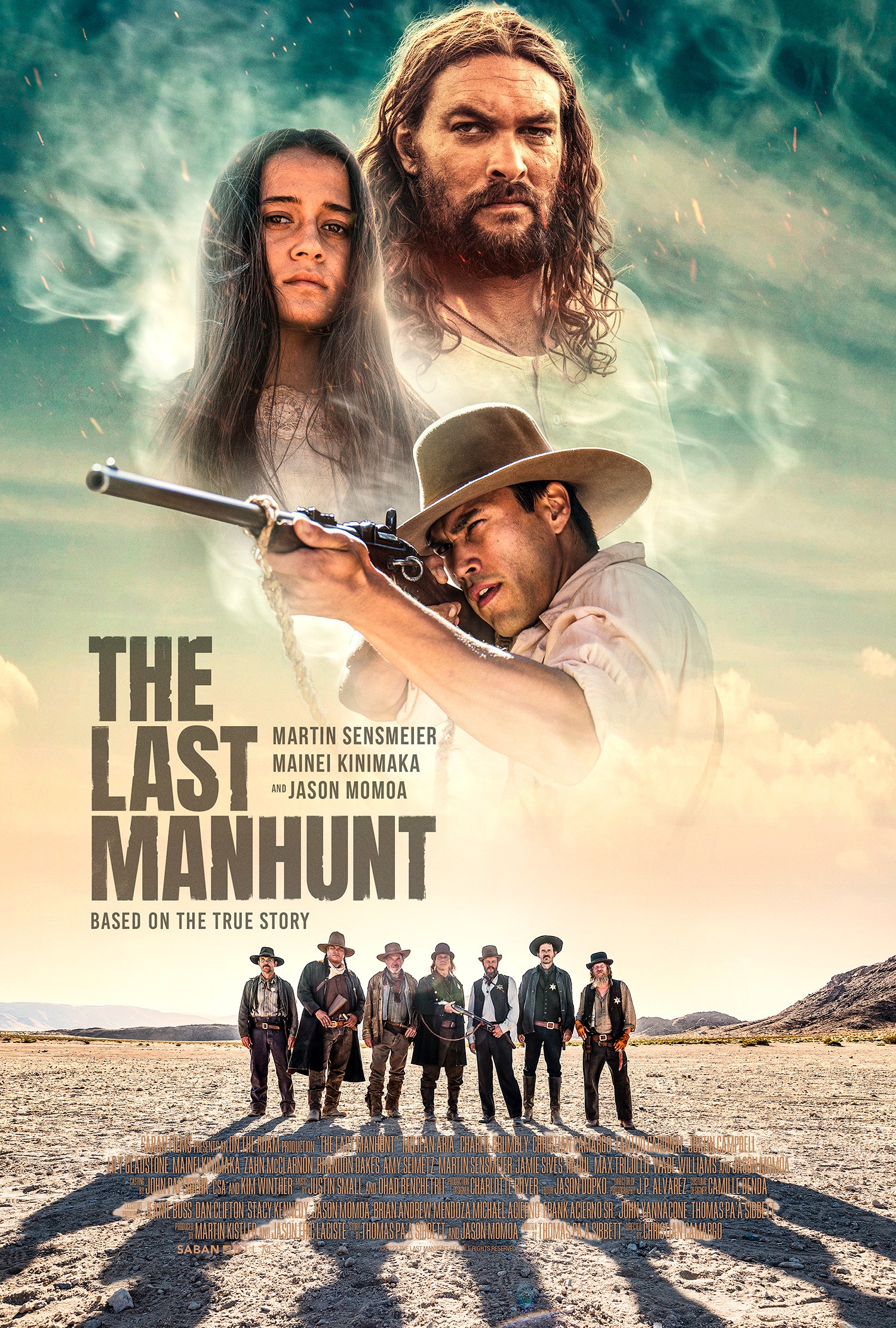 REVIEWED ON 11/20/2022 GRADE: C