LAST FLIGHT HOME
(director/writer: Ondi Timoner; cinematographer: Ondi Timoner; editor: Ondi Timoner; music: Morgan Doctor; cast: David Timoner, Ondi Timoner, Lisa Timoner, Rachel Timoner; Runtime: 101; MPAA Rating: NR; producers; Ondi Timoner, David Turner: Interloper Films; 2022)
"It's a moving human interest documentary, that is well-worth seeing."
Reviewed by Dennis Schwartz

A special documentary of a Jewish family emotionally saying goodbye to its patriarch by his daughter Ondi Timoner ("Coming Clean"/"Mapplethorpe"), who is recognized for her visionary documentaries and is a Grand Jury Prize Sundance winner, for Dig! and We Live In Public.

The documentary covers the death of Ondi's ailing 93-year-old father, Eli Timoner, who founded in 1972 the successful regional airline Air Florida with the simple motto "Fly a Little Kindness."  He was noted as a philanthropist and fundraiser for worthy causes.
The daughter wishes to honor his life and cover the 15 emotional days leading up to his death .Her dad wanted to end his life on his own terms, and since his home state of California has a Death with Dignity law, he signed up for it and agreed to follow their  prescribed conditions, like abiding by their 15-day waiting period.

The film goes in a straight-forward path, whereby Ondi places a camera in her parent's living room, where her father is resting in a hospital bed and her mother Lisa sits quietly on the couch. The days are then counted down.

It's a moving human interest documentary, that is well-worth seeing.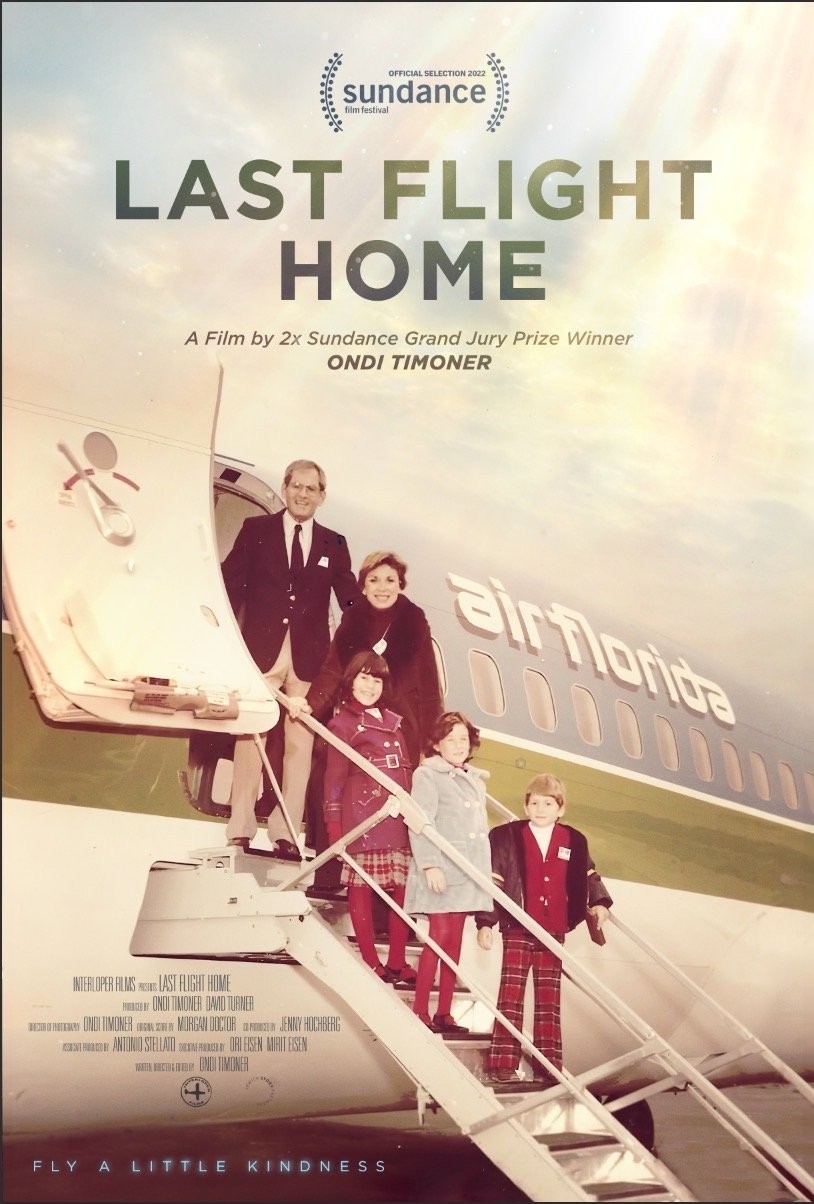 REVIEWED ON 3/10/2022 GRADE: A-