LAST FLAG FLYING
(director/writer: Richard Linklater; screenwriter: from the novel by Darryl Ponicsan/Darryl Ponicsan; cinematographer: Shane F. Kelly ; editor: Sandra Adair ; music: Graham Reynolds; cast: Bryan Cranston (Sal Nealon),  Laurence Fishburne (Reverend Richard Mueller), Steve Carell  (Larry 'Doc' Shepherd), Cicely Tyson (Mrs. Hightower), Yul Vazquez (Colonel Wilits), J. Quinton Johnson (Washington), Samuel Davis (voice-Larry Jr. ), Kate Easton (Phone Shop Clerk); Runtime: 125; MPAA Rating: R; producer: John Sloss/Richard Linklater/Ginger Sledge; Amazon Studios; 2017)
"Questions America's endless wars."


Reviewed by Dennis Schwartz

The talented Richard Linklater ("Before Midnight"/"Boyhood") directs, in a stagy manner with an unconvincing sentimental ending, this conventional drama, and co-writes with the 2005 book's author Darryl Ponicsan. It's a talkie episodic road film that is the spiritual sequel to Hal Ashby's 1973 "The Last Detail."

On December 2003, the soft-spoken, mustached Larry "Doc" Shepherd (Steve Carell) visits a Norfolk bar run by Sal Nealon (Bryan Cranston). The two served in Vietnam together 30 years earlier, when Sal was a Marine sergeant and Larry was a young Navy medic sent to the brig after an unnamed infraction where Larry took the fall for his buddies. Larry has been living in Portsmouth, N.H. and working as a shipping clerk, who is on a mission that calls for him to enlist Sal and another war buddy, Richard "The Mauler" Mueller (Laurence Fishburne), once a wild man now a respectable black pastor living outside Richmond. Larry's Marine son, his only son, has been killed in Iraq, and his son is coming home to be buried in Arlington National Cemetery. Meanwhile Larry's wife has recently died of cancer. The request by Larry is for the three service buddies to go together to Dover, Delaware, to the Air Force Base, to get the body to Arlington for his burial and the pastor will officiate at the ceremony. At Dover, Larry is informed by the colonel his son was shot from behind and is disfigured, but Larry still chooses to view the body.

The twist is that the dead son's marine best friend, lance corporal Charlie Washington (J. Quinton Johnson), tells them the real story behind his death. It turns out his death is controversial and is something his superiors want covered up. Larry no longer trusts the government and he decides to take his son home to New Hampshire to bury him as a civilian, and gets his marine buddies to aid him.

It's a film that questions America's endless wars and the hypocrisy of the American government, but lacks anything dramatically inspiring to make it a memorable film.What it has going for it is heart, an earnest message and a good cast.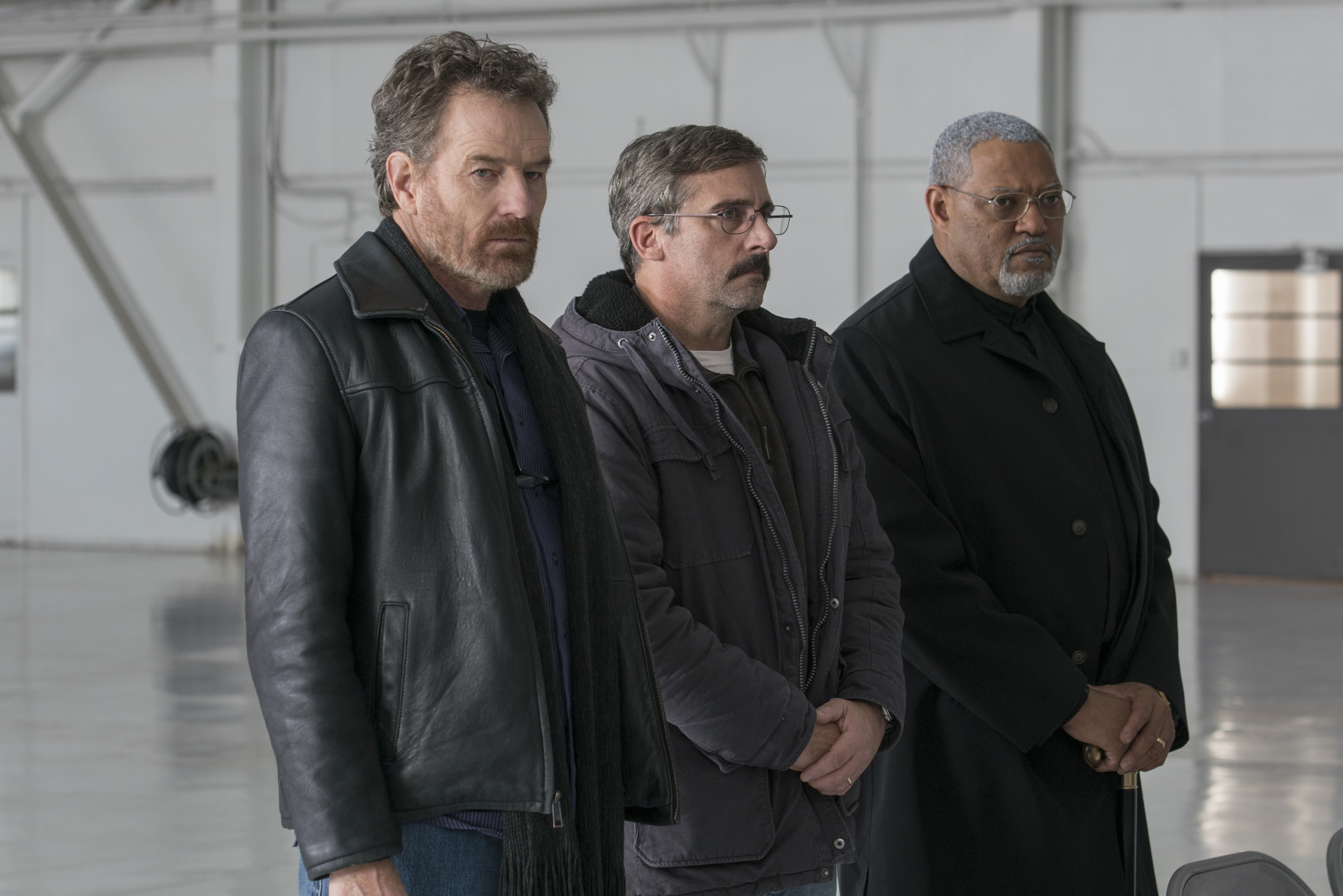 REVIEWED ON 1/5/2018 GRADE: B-