LAMB
(director/writer: Valdimar Jóhannsson; screenwriters: Sjón Sigurdsson; cinematographer: Eli Arensen; editor: Agnieszka Glinska: music:Thórarinn Gudnason; cast: Noomi Rapace (Maria), Hilmir Snær Gudnason (Ingvar), Björn Hlynur Haraldsson (Pétur), Ingvar Sigurdsson (Swedish film star), Ester Bibi (Band Member); Runtime: 106; MPAA Rating: R; producers; Hronn Kristinsdottir, Sara Nassim, Peter Gustafsson, Erik Rydell, Klaudia Smieja, Jan Naszewski: A24; 2021-Sweden/Iceland/Poland-Icelandic with English subtitles)
"Weirdly creepy."
Reviewed by Dennis Schwartz

The first-time director, who goes by the mononym Sjón, is an Icelandic poet, novelist, lyricist and screenwriter named Valdimar Jóhannsson. He writes and directs this weirdly creepy and funny horror motherhood film. The film's executive producer is Bela Tarr, the Hungarian great epic minimalist director, who has been a strong influence on Valdimar. This curious film shares the use of dread to set its tone in the same way as does the Viking pic by Robert Eggers' The Witch, a film that Valdimar co-wrote.

Maria and Ingvar (Noomi Rapace and Hilmir Snær Guðnason) live on a beautiful remote sheep farm in rural Iceland, and the pained marrieds share a hard life of doing work that gives them little pleasure.
Following the winter thaw, one of the sheep gives birth to a female. The couple begin raising her in the house, bottle-feeding her and tucking her under blankets in a crib. She remains something of a mystery, but seems to be just what they needed to give their life a new spark.
The childless couple's longing to be parents brings out a new warmth to Ingvar, while his Swedish wife, who was brought up in Iceland, becomes protective of the new lamb.
In the second chapter, Ingvar's trouble-making failed pop star brother Pétur (Björn Hlynur Haraldsson) turns up as a visitor—broke and beaten. The gross brother looks at the new lamb and coarsely asks "What the fuck is this?". He's told with a straight face by Ingvar it's "Happiness."
The animals in the field and the barn act out being animals in this strange folklore drama, where their bleating sounds mirror what you hear on a farm.
In the third chapter Peter relentlessly hits on his sister-in-law, while a back story fills us in on what led to the couple's sorrows. We now see why they yearn so much for a new beginning. It leads to the climactic tragedy (played out over an inspired mix of puppetry, CG and very physical performances).

It's a subversive original film, where the filmmaker's unique voice gives us a film I loved for its poignancy, its mystery story and how it shows that nature can give us nightmares.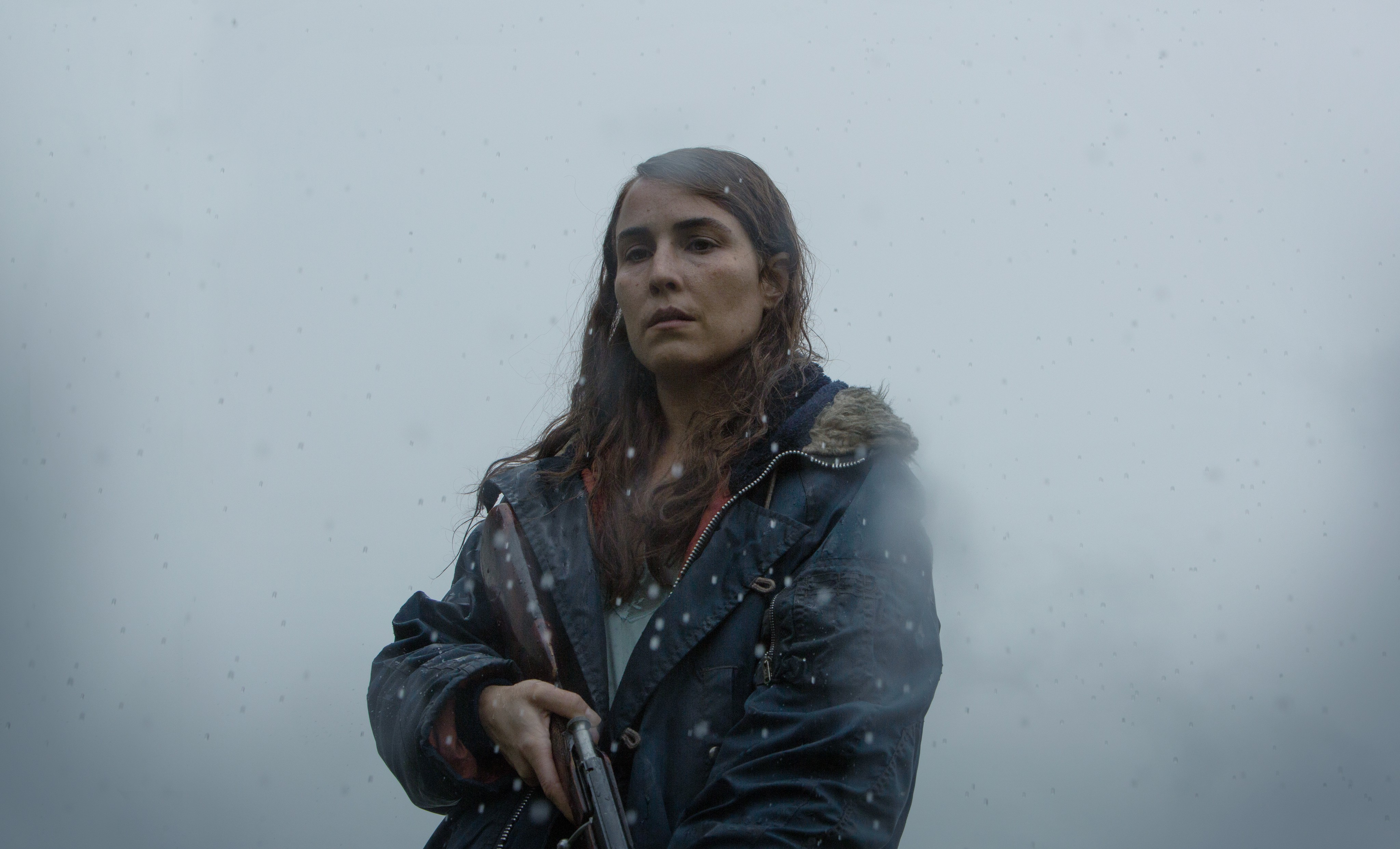 REVIEWED ON 10/5/2021 GRADE: B+