LADY FROM CHUNGKING
(director: William Nigh; screenwriters: Sam Robins/story by Milton Raison & Milton Raison; cinematographer: Marcel Le Picard; editor: Charles Henkel Jr.; music: Lee Zahler; cast: Anna May Wong (Madame Kwan Mei), Harold Huber (General Kaimura), Mae Clark (Lavara), Rick Vallin (Rodney Carr), Paul Bryar (Pat O'Rourke), Ted Hecht (Lieutenant Shimoto), Jimmy Leong (Chen), Ludwig Donath (Hans Gruber), Archie Got (Mochow); Runtime: 68; MPAA Rating: NR; producers; Alfred Stern, Arthur Alexander:  Producers Releasing Corp/Alexander Stern productions; 1942-B/W)
"Glad I saw another Anna May Wong film."
Reviewed by Dennis Schwartz

William Nigh ("Stage Struck"/"Born Rich") directs this low-budget, entertaining but standard B-film war drama. It's filled with war propaganda, gaffes and scenes that were too hokey to look real. It was filmed a year after WW2 started and when the Japanese occupied China. It's based on a story by Milton Raison & Sam Robins, and a screenplay by Raison.

This 1942 film was the last starring role for the legendary Chinese-American actress and Chinese social activist, Anna May Wong, born in 1905 in the Chinatown section of Los Angeles. She quit high school for Hollywood to play in the silents in the 1920s. After this film she didn't appear in films again until 1949. Her career then took a downturn and she died at age 56 after making some 60 films.

 In the rice fields near Chungking, the Chinese coolies are forced by their Japanese rulers, led by the ruthless General "The Butcher" Kaimura (Harold Huber), to be slave laborers in the rice fields. While working as a coolly in the rice fields, the Chinese aristocrat Madame Kwan Mei (Anna May Wong) leads the peasants in forming an underground resistance movement that has a hideout in the woods and buys guns from the cowardly and deferential Hans Gruber (Ludwig Donath), the German boarding house owner. He employs as a singer the English-speaking Lavara (Mae Clark), who has an American father and a Russian mother, and helps the underground movement as a patriotic gesture.

The egomaniac general is stationed here until massive reinforcements arrive to mount a new offensive in China to completely take it over. In the meantime he seeks out a mistress of noble birth and mistakenly thinks Lavara fits the bill until his ambitious conniving Lieutenant Shimoto (Ted Hecht) fools his boss by dressing up Kwan Mei in beautiful silk dresses and passes her off as an aristocrat sympathetic to the New Order in Japan. He does so to please the boss so he can be promoted to a captain.

Spoiler: in next paragraph.

A pair of downed American Flying Tigers, one who is captured (Paul Bryar) and the other (Rick Vallin) after rescued is hidden by the peasant underground, are led to safety by the guerrilla fighters so the flyers can reach the Flying Tigers to bomb the trains bringing in the new troops. To occupy the general, the crafty Kwan Mei slips him a Mickey and he wakes up realizing the Japanese war plans were foiled when the new troops are slaughtered. In retaliation, he sends Kwan Mei before a firing squad, but not before she delivers her emotional heartfelt 'soul of China eternal dying speech.'

Glad I saw another Anna May Wong film.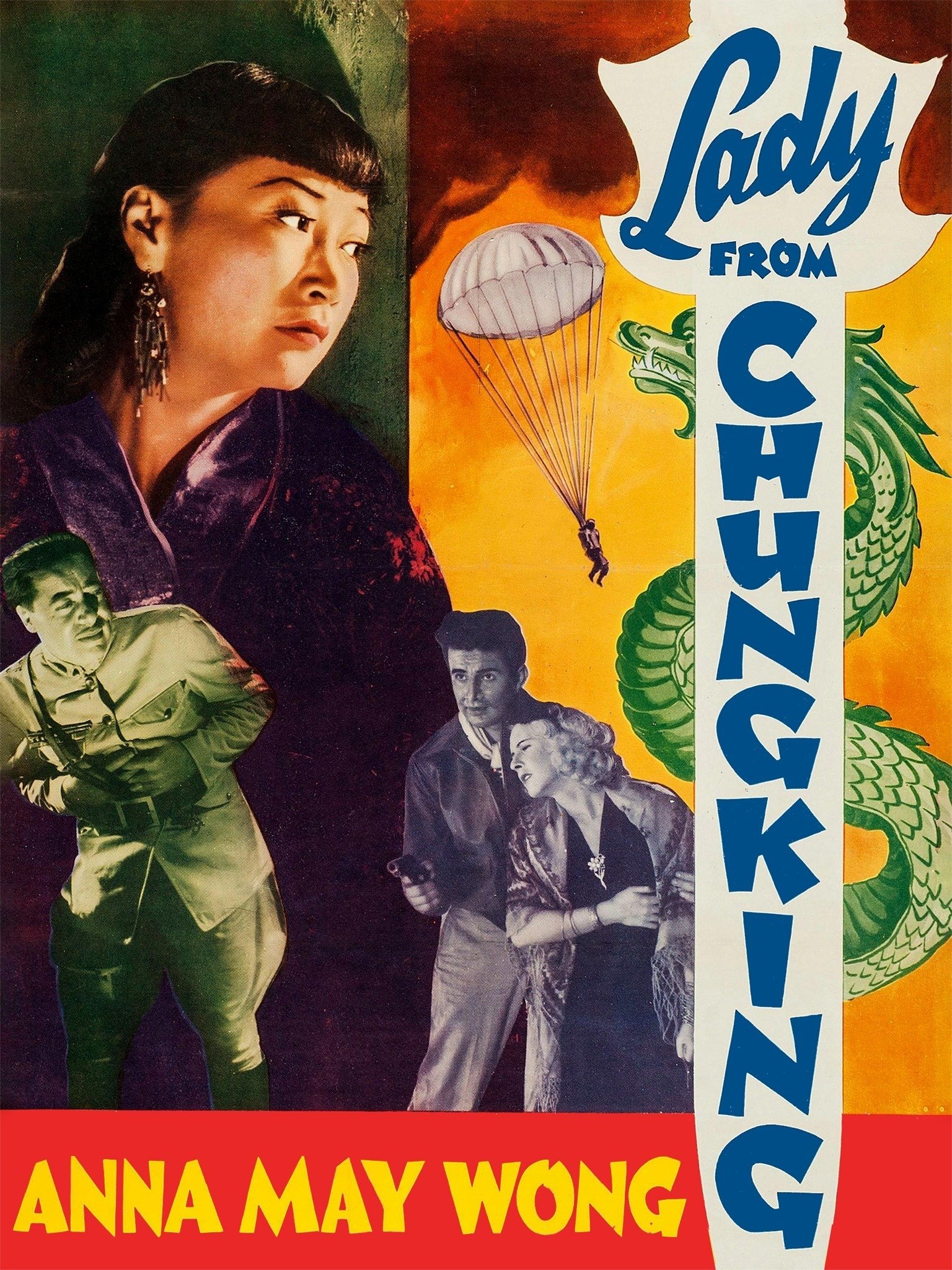 REVIEWED ON 5/27/2022 GRADE: B-