KILL BOKSOON 
(director/writer: Byeon Seonghyeon; cinematographer: Jo Hyeongrae; editor: Kim Sang-bum; music: Kim Hong-jip, Lee Jin-hee; cast: Jeon Do-yeon (Gil Boksoon), Esom (Cha Min-hee), Hwang Jung Min (Shinichiro Oda), Koo Kyo-hwan (Han Hee Sung), Sol Kyung-gu (Cha Min Kyu), George Tsai (Gwang-Il, voice), Kim Si-a (Gil Jae Yeong), Fahim Fazli (Masood), Kim Sung-Oh (Sergeant Shin); Runtime: 137; MPAA Rating: NR; producer: Yi Jin-hee; Netflix; 2023-S.Korea-in Korean with English subtitles or dubbed into English)
"Tells us it might be less emotionally exhausting to be a hired killer than a parent of a teenager."
Reviewed by Dennis Schwartz

Korean filmmaker Byeon Seonghyeon ("Kingmaker"/"Merciless") is the writer-director of this overlong but enticing "John Wick" styled hired killer action drama.
  

Gil Bok-soon (Jeon Do-yeon, considered by many as the Meryl Streep of Korea) is a working single mom, whose rebellious and demanding teenage daughter Gil Jae Yeong (Kim Si-a) craves to spend more time with mom and doesn't know mom's a hired killer at night and works a day job. Her mom is the top assassin for MK Ent., a criminal organization that has industry standards for ranking hitmen and assigning jobs.

The stylish action sequences keep the film's second half lively (with fined tuned choreographed fight scenes). When Bok-soon defies her boss, Cha Min-kyu (Sol Kyung-gu), and his sister, Cha Min-hee (Esom), we got ourselves a film we can bank on to deliver some thriller chills. It goes to great lengths to develop Bok-soon's character as it builds for Jeon a rather developed character for this genre.

In this slick film, Jeon can coolly face down a half-dozen killers without a problem but ironically is panicky at the thought of anything happening to her kid. This tells us it might be less emotionally exhausting to be a hired killer than a parent of a teenager.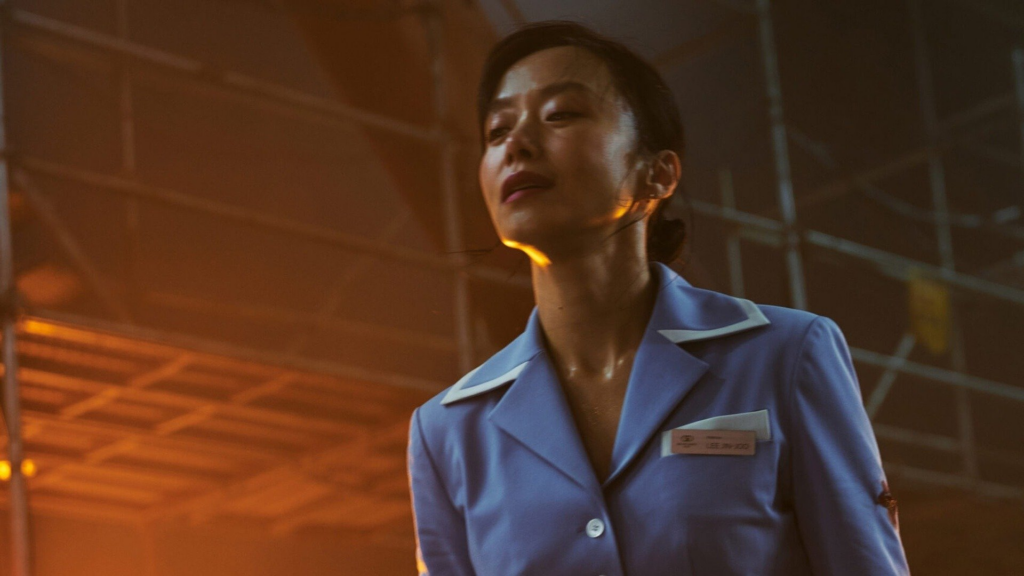 REVIEWED ON 4/6/2023  GRADE: B