JUNE AGAIN
(director/writer: JJ Winlove; cinematographer: Hugh Miller; editor: Mark Warner; music:Christopher Gordon; cast: Noni Hazlehurst (June), Stephen Curry (Devon), Claudia Karvan (Ginny), Nash Edgerton (Kyle), Pip Miller (Danny), Wayne Blair (Dr. Michael Lawton), Otis Dhanji (Piers); Runtime: 99; MPAA Rating: NR; producers; Drew Bailey, Jamie Hilton, Michael Pontin: Samuel Goldwyn Films; 2020-Australia)
"Pleasing comedy and drama that cuts at your heartstrings."
Reviewed by Dennis Schwartz

The Aussie writer-director JJ Winlove ("Crossing Paths"/"Life is Risky") turns in a pleasing comedy and drama that cuts at your heartstrings.

The elderly June (Noni Hazlehurst) has dementia, with a complete loss of memory, caused by a series of strokes and has spent the last five years with no improvement in sight at the Winburn Rest Home, under the care of Dr. Michael Lawton (Wayne Blair). She suddenly makes a miraculous recovery (which her doctor warns will only be temporary) and now with her former spirited and overbearing personality operating again she decides to get involved in the lives of her two adult children. She stays with each for awhile, as she sees it as a chance to help them get their lives back in order (not knowing the siblings no longer speak to each other). She visits her daughter Ginny (Claudia Karvan) and her grandson Piers (Otis Dhanji); then meets with her son Devon (Stephen Curry), her favorite. When all is said and done it's her children that have to help their sick mother, and how they do it is heartwarming.

Hazlehurst gives a warm and likable performance, and is the film's main attraction. Karvan handles her emotionally charged part with dignity. While Curry gets some comedy out of his role as the sober-minded realist.

It paints a nicely sentimental picture of dementia that's needed in a time where the incurable disease has a big effect on the lives of many families throughout the world.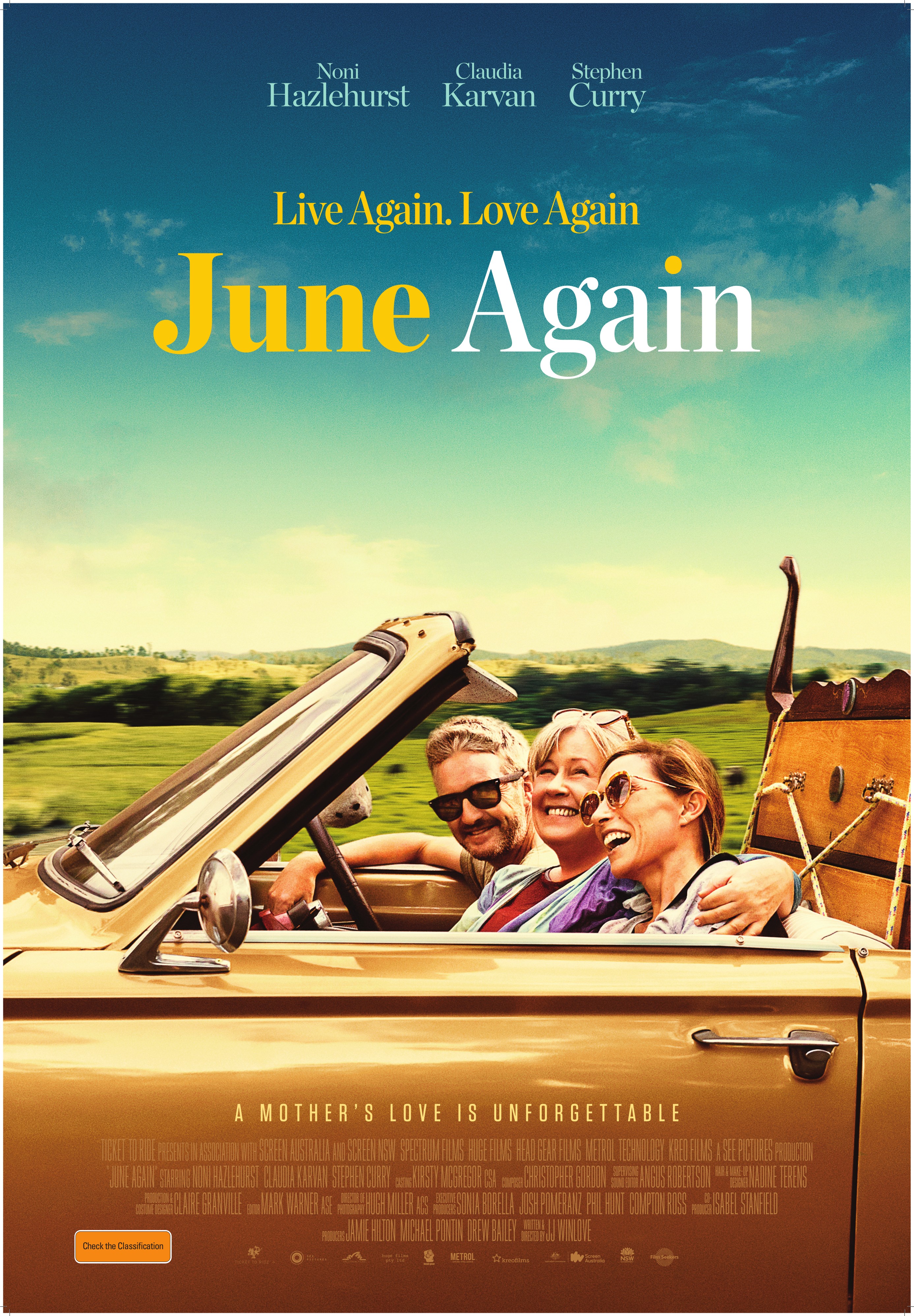 REVIEWED ON 1/7/2022 GRADE: B-
REVIEWED ON 1/7/2022  GRADE: B-