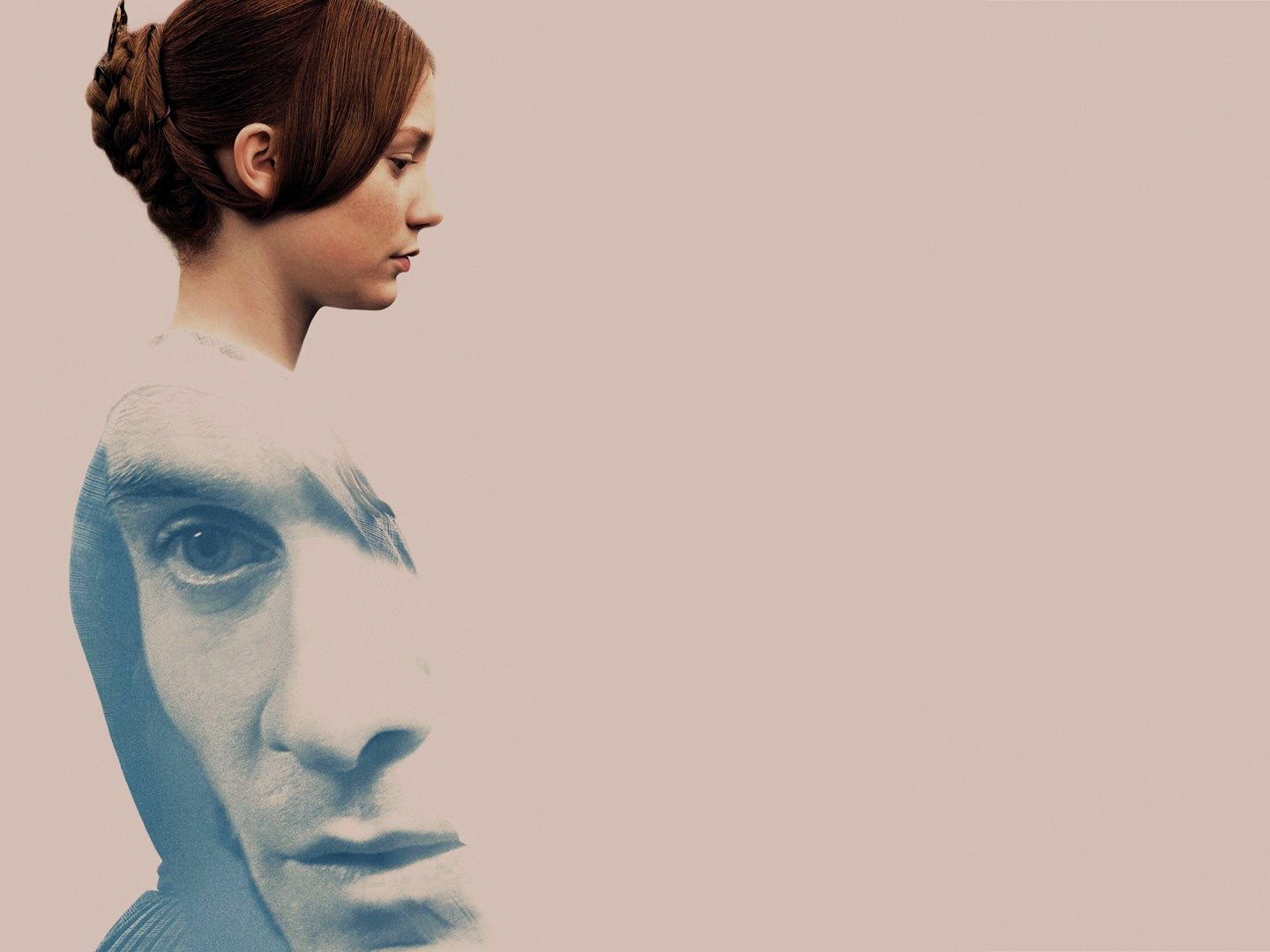 JANE EYRE

(director: Cary Joji Fukunaga; screenwriters: Moira Buffini/based on the novel by Charlotte Brontë; cinematographer: Adriano Goldman; editor: Melanie Ann Oliver; music: Dario Marianelli; cast: Mia Wasikowska (Jane Eyre), Michael Fassbender (Edward Rochester), Jamie Bell (St. John Rivers), Amelia Clarkson (Young Jane), Sally Hawkins (Mrs. Reed), Freya Parks (Helen Burns), Holliday Grainger (Diana Rivers), Tamzin Merchant (Mary Rivers), Imogen Poots (Blanche Ingram), Valentina Cervi (Bertha Mason), Judi Dench (Mrs. Fairfax), Simon McBurney (Mr. Brocklehurst); Runtime: 121; MPAA Rating: PG-13; producers: Alison OwenPaul Trijbits; Focus Features; 2011)

"Respectful to the novel."
Reviewed by Dennis Schwartz
Cary Joji Fukunaga ("Sin Nombre"), having a Japanese father and Swedish mother, capably directs this unemotional, contemplative, costume drama adaptation of the classic 1847 British book by Charlotte Brontë. It's written by Moira Buffini, who keeps things respectful to the novel though it's an abridgment. There are at least 10 other feature film versions of Jane Eyre, with this gothic teen romancer probably rated in the middle of the pack. It's a sexual coming-of-age film that's filled with psychological paranoia, tragic love, and British mores. What it's not, is exciting or middle-brow or made as a trendy update.
The pic begins with the 10-year-old Jane Eyre (Amelia Clarkson), an orphan living with her detestable guardian aunt, Mrs. Reed (Sally Hawkins), a spiteful woman who deems her a worthless liar and sends her to a Christian charity school that uses corporal punishment. Jane makes one classmate friend in the rigid dogmatic school,but her gritty friend dies of consumption. If there's any consolation in attending such a harsh school, it is that Jane got an exhaustive education.
Jane (Mia Wasikowska, 21-year-old Aussie actress) as a teenager wanders the moors, escaping from Thornfield Hall estate, and in a state of collapse is rescued in front of the house of the kind pastor St. John Rivers (Jamie Bell). He takes her in and when she recovers, he finds her employment as a governess at the Thornfield Hall estate to a French speaking child named Adele (Romy Settbon Moore).
A bit stunned to be dwelling in such luxury at the Thornfield Hall mansion owned by the sophisticated Edward Rochester (Michael Fassbender), the curious but innocent Jane is taken under the wing of Mrs. Fairfax (Judi Dench), the friendly but chatty head housekeeper with loads of bad advice, and Jane enjoys her duty of tutoring the French child.
Rochester is a blunt and cynical speaking man, who ignores social conventions and speaks to Jane not as a nobleman to a commoner but someone who is interested in her as an equal. Even though they fall in love, Rochester has a dark secret. When the secret is known, a frightened Jane runs away from the mansion across the moors.
Jane again takes sanctuary with the pious Christian missionary St. John Rivers (Jamie Bell) and his two sisters (Holliday Grainger and Tamzin Merchant). But this time St. John Rivers reveals his creepy side and asks that they wed, even when she tells him that she doesn't love him and just wants a friend. With that, after some time away, Jane returns to Rochester and offers him her tenderness after she learns he's now the person in need of help.
REVIEWED ON 5/2/2011 GRADE: B-