IT IS IN US ALL
(director/writer: Antonia Campbell Hughes; cinematographer: Piers McGrail; editor: John Walters; music: Tom Furse; cast: Cosmo Jarvis (Hamish Considine), Rhys Mannion (Evan), Antonia Campbell-Hughes (Cara Daly), Claes Bang (Jack Considine), Lalor Roddy (Grandfather), Pauline Hutton (Avis rep); Runtime: 91; MPAA Rating: NR; producers: Emma Foley/Tamryn Reinecke; Pale Rebel; 2022-Ireland)
"Moody atmospheric drama."
Reviewed by Dennis SchwartzThe directorial debut of the veteran actress Antonia Campbell Hughes (also plays the character Cara Daly), who is writer-director of this visually beautiful and superb moody atmospheric drama set in the rainy countryside of Northern Ireland. It tells of an nihilistic, uncaring, blasé young businessman named Hamish (Cosmo Jarvis), who breaks down on his visit to his mother's Ireland to visit the grave of his Irish-born aunt and sell her remote house for his based in Hong Kong businessman father (Claes Bang, seen only on zoom). But after injured in a car accident, his past comes back to haunt him as he looks back at his childhood.

Hamish is released too early from the hospital with a concussion and a broken arm after hitting at night another car filled with teens, that kills the 15-year-old Callum. One of the survivors is the dead teen's friend, the 17-year-old Evan (Rhys Mannion), the lively farm boy taking care of his grandfather (Lalor Roddy), who visits Hamish regularly and they share a secret that Billy was driving and not Callum as reported. They bond even though it seems odd to others that they would, especially to the grieving mother of the dead boy (Antonia Campbell Hughes).

Evan is struck for the first time how he was devastated when his mom died when he was young and he developed a defensive attitude. What he now faces is learning how to care about someone else and how he must come to grips with his past and move on to make a better life for himself. What remains fascinating is his continuing relationship with Evan, which has hints of being a possible sexual one.

Though engrossing, I think it would have been better served if the writing was a bit less like a pulp soap opera and more intense like a drama.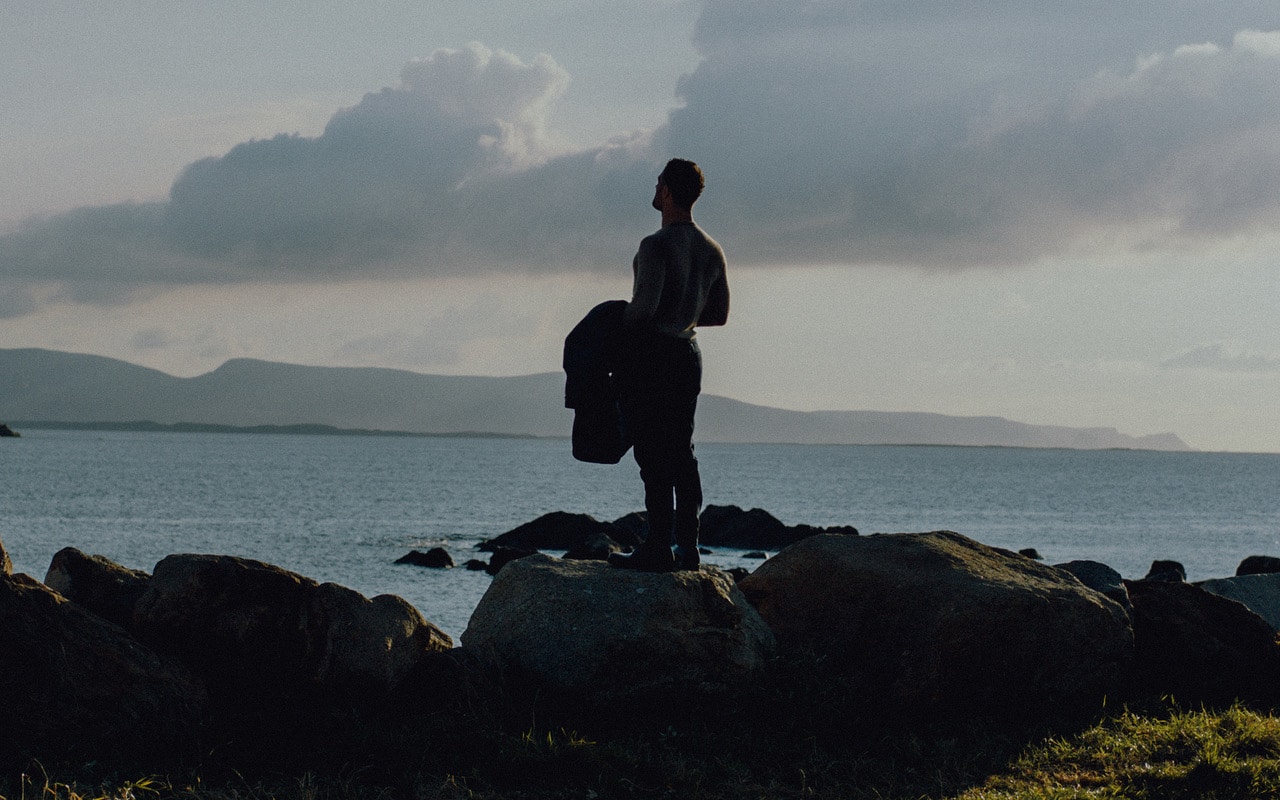 REVIEWED ON 9/29/2022  GRADE: B