IT HAPPENED ON 5TH AVENUE
(director: Roy Del Ruth; screenwriters: Herbert Clyde Lewis, Frederick Stephani, Everett Freeman; cinematographer: Henry Sharp; editor: Richard V. Heermance; music: Edward Ward; cast: Charles Ruggles(Mike O'Connor), Victor Moore (Aloysius "Mac" McKeever), Don DeFore (Jim), Gale Storm (Trudy), Ann Harding  (Mary O'Connor), Edward Brophy (Patrolman Cecil Felton), Edward Ryan (Hank) Alan Hale Jr. (Whitey Temple), Dorothea Kent (Margie Temple), Grant Mitchell (Farrow); Runtime: 115; MPAA Rating: NR; producer; Roy Del Ruth: Allied Artists/Monogram/Warner Bros.; 1947)
"Lightweight box office hit." 
Reviewed by Dennis Schwartz

The humor connected with this feel good Capra humanistic comedy, a farce,  revolves around that the title refers to New York City's Fifth Avenue as the "richest avenue in the world."
The so-so veteran studio director Roy Del Ruth("Red Light"/"The West Point Story") dutifully directs this overlong pic that's set during the Christmas season and meant to be a poignant humanist and humorous holiday film. It's satisfactorily written by the team of writers Herbert Clyde Lewis, Frederick Stephani, and Everett Freeman. But the directing seems strained for this lightweight box office hit.

As the plot goes, for the last three winters when millionaire businessman Michael J. O'Connor (Charles Ruggles), the second richest man in the country, leaves his Fifth Avenue mansion until springtime to go south, Aloysius "Mac" McKeever (Victor Moore), a harmless homeless man, moves in and lives like a king until O'Connor's return.

Things go differently this time when Mac shelters there a young down-on-his-luck free-loader named Jim (Don DeFore), whom he meets on a park bench after he was evicted from his apartment building that will no longer exist.

O'Connor's independent-minded daughter Trudy (Gale Storm) comes home unannounced after going truant from her finishing school and stays in the mansion without letting anyone know who she is, as Jim lets her stay because he thinks she's also homeless. Later Jim invites his service buddies (Edward Ryan & Alan Hale Jr.) and their wives and children to stay, who because of the housing shortage are living in their cars.

 Meanwhile Trudy falls in love with Jim and persuades her reluctant father to come to the house incognito as just another drifter and asks him to give her his honest opinion of the man she intends to marry (as she doesn't want Jim to marry her just for her money).

It's an unfulfilling but genial comedy that offers no edge for its superficial dive into the ranks of society, whereby it safely suggests that someone from the lower classes could be good enough for one of the elites–especially if she's rebellious.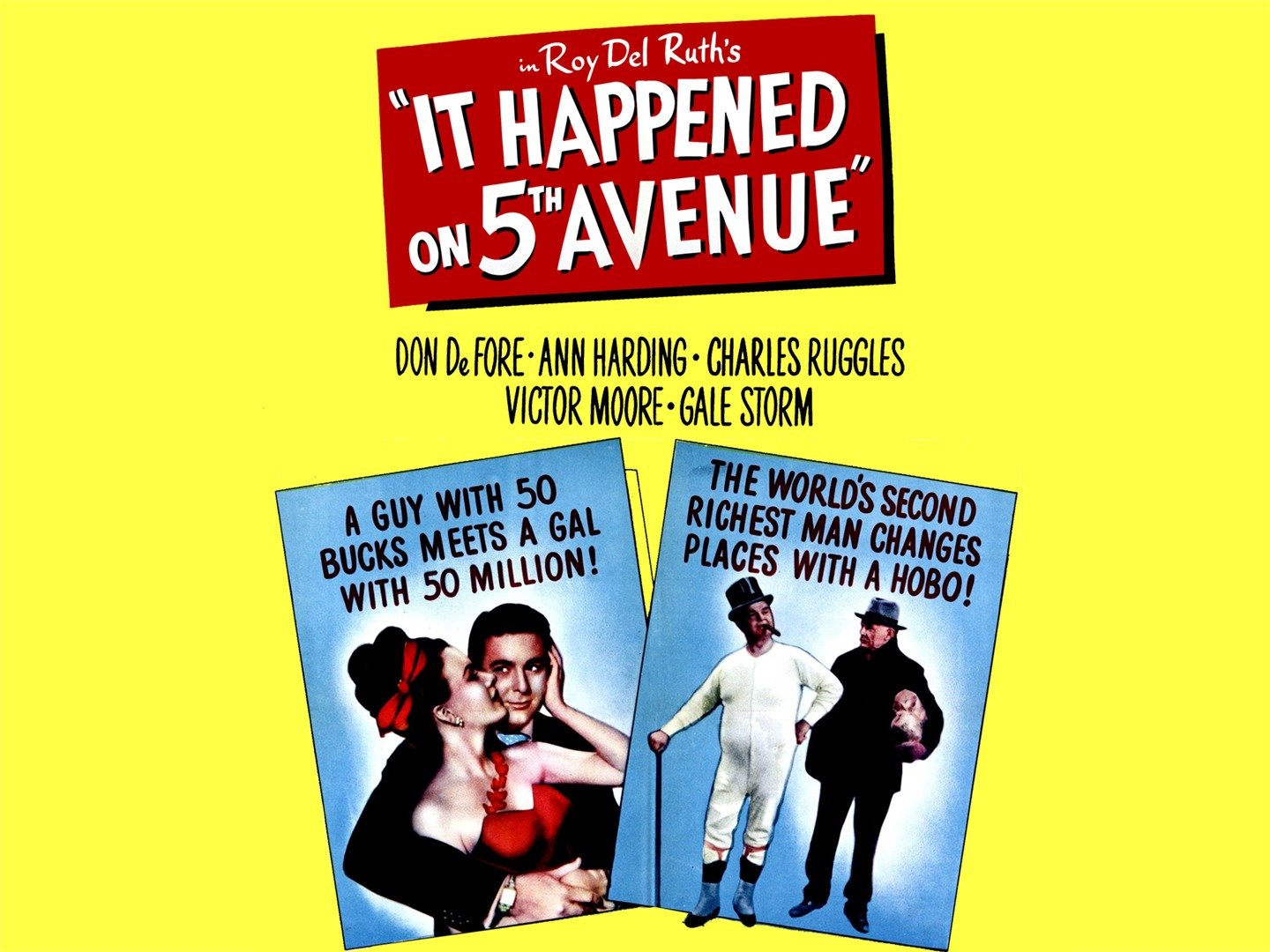 REVIEWED ON 12/24/2021  GRADE: B-