INVISIBLE THREAD, THE
(director/writer: Marco S. Puccioni; screenwriters: Luca De Bei, Gianluca Bernardini; cinematographer: Gianfilippo Corticelli; editor: Francesco Fabbri; music: Pivio/Aldo De Scalzi; cast: Jodhi May (Tilly Nolan), Emanuele Maria Di Stefano (Jacopo), Francesco Scianna (Simone Lavia), Valentina Cervi (Monica Ferrari), Guilia Maenza (Anna), Filippo Timi (Paolo Ferrari), Francesco Gheghi (Leone Ferrari, Matteo Oscar Giuggioli (Dario Del Monte); Runtime: 90; MPAA Rating: NR; producers; Valeria Golino, Viola Prestieri: Netflix; 2022-Italy-in Italian with English subtitles)
"The story didn't thrill me."
Reviewed by Dennis Schwartz

It's directed and written by Italian filmmaker Marco S. Puccioni ("Shutter Me"/"Like The Wind") and co-written by Luca De Bei and Gianluca Bernardini. It tells of a divorce drama and a comedy coming of age story about a teenage boy assigned with making an autobiographical documentary for his school video project: He has two dads: the cool one Simone (Francesco Scianna), a restaurateur, and the uncool one Paolo (Filippo Timi), a furniture retailer. The video is about his LGBTQ+ family. In making it, he discovers more than what he expected to. It plays out as a modern LGBTQ+ dramedy about the teenage boy Leone Ferrari (Francesco Gheghi) being raised by a gay couple of dads whose picture-perfect family life is punctured with holes.

The 15-year-old Leone is heavily involved in his family life, while also trying to live his life, fall in love, and go on adventures.

The story is set in Italy, where gay couples are not permitted to adopt. To get around this, the two dads get a surrogate mother, Tilly (Jodhi May, English actress), who lives in America. To make things official both names of his male parents will appear on the birth certificate.

The happy ending is short-lived when Paolo discovers Simone has been cheating on him for years and they get a separation. Leone thereby has to face the fact his perfect family isn't perfect and must learn to grow up being less naive.

I found it tedious like many TV sitcoms. It was also poorly paced and the story didn't thrill me.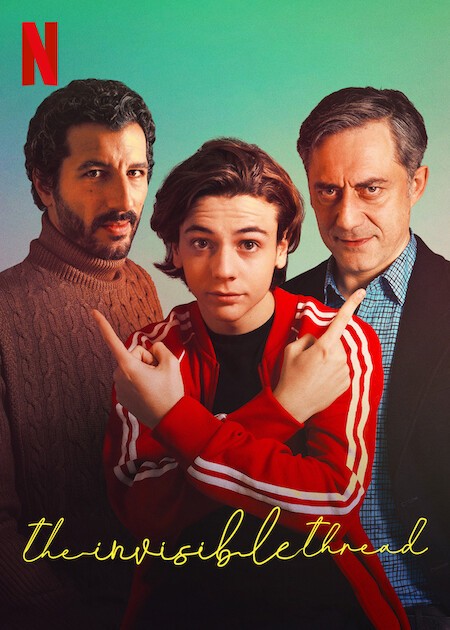 REVIEWED ON 3/9/2022  GRADE: C+