INFINITE STORM
(director/writer: Malgorzata Szumowsk; screenwriters: Joshua Rollins/based on the life of Pam Bales, and the article "High Places: Footprints in the Snow Lead to an Emotional Rescue" by Ty Gagne; cinematographer: Michal Englert; editors: Agata Cierniak, Jaroslaw Kaminski; music:Lorne Balfe; cast: Naomi Watts (Pam Bales), Denis O'Hare  (Dave Parker, innkeeper), Billy Howle (John), Joshua Rollins (Finn), Eliot Sumner (Hiker Will); Runtime: 98; MPAA Rating: NR; producers; Naomi Watts, Peter Sobiloff, Mike Sobiloff, Trudie Styler, Celine Rattray, Jenny Halper: Bleecker Street Release; 2022-UK/Australia/Poland)
"A slight adventure survival story film based on a true event."
Reviewed by Dennis Schwartz

A slight adventure survival story film based on a true event. It's an English-language film directed by Polish filmmaker Malgorzata Szumowsk ("Never Gonna Snow Again"/"The Other Lamb") and written by Joshua Rollins. It's based on the life of Pam Bales, and the article "High Places: Footprints in the Snow Lead to an Emotional Rescue" by Ty Gagne.

The nurse Pam (Naomi Watts) remains a mysterious figure who had two daughters killed by a carbon monoxide leak. She lives alone near the White Mountains of New Hampshire, a place she visits every day. On October 17, 2010 there's a blizzard and Pam, a volunteer member of the Pemigewasset Valley Search and Rescue team, finds while hiking in Mount Washington (the Slovenian Alps sub for Mount Washington) an unconscious lone hiker she dubs John (Billy Howle), dressed in summer attire and apparently on the mountain to commit suicide. Her plan is to save him by bringing him down from the mountain, even if he refuses to cooperate. We're led to believe by saving him she can also save herself.

The gist of the story is in the physical dangers Pam endures in her rescue down the rugged mountain, and how she is trying to recover from her psychological wounds due to her emotional pain. Pam believes by rescuing another person who also has big problems, she can save both needy parties.

It takes an extensive epilogue to finally uncover the purpose beyond this adventure tale, as the two hikers tumble down the mountain. If looking for positives in this underwhelming pic, Watts is terrific and DP Englert gets terrific mountain shots.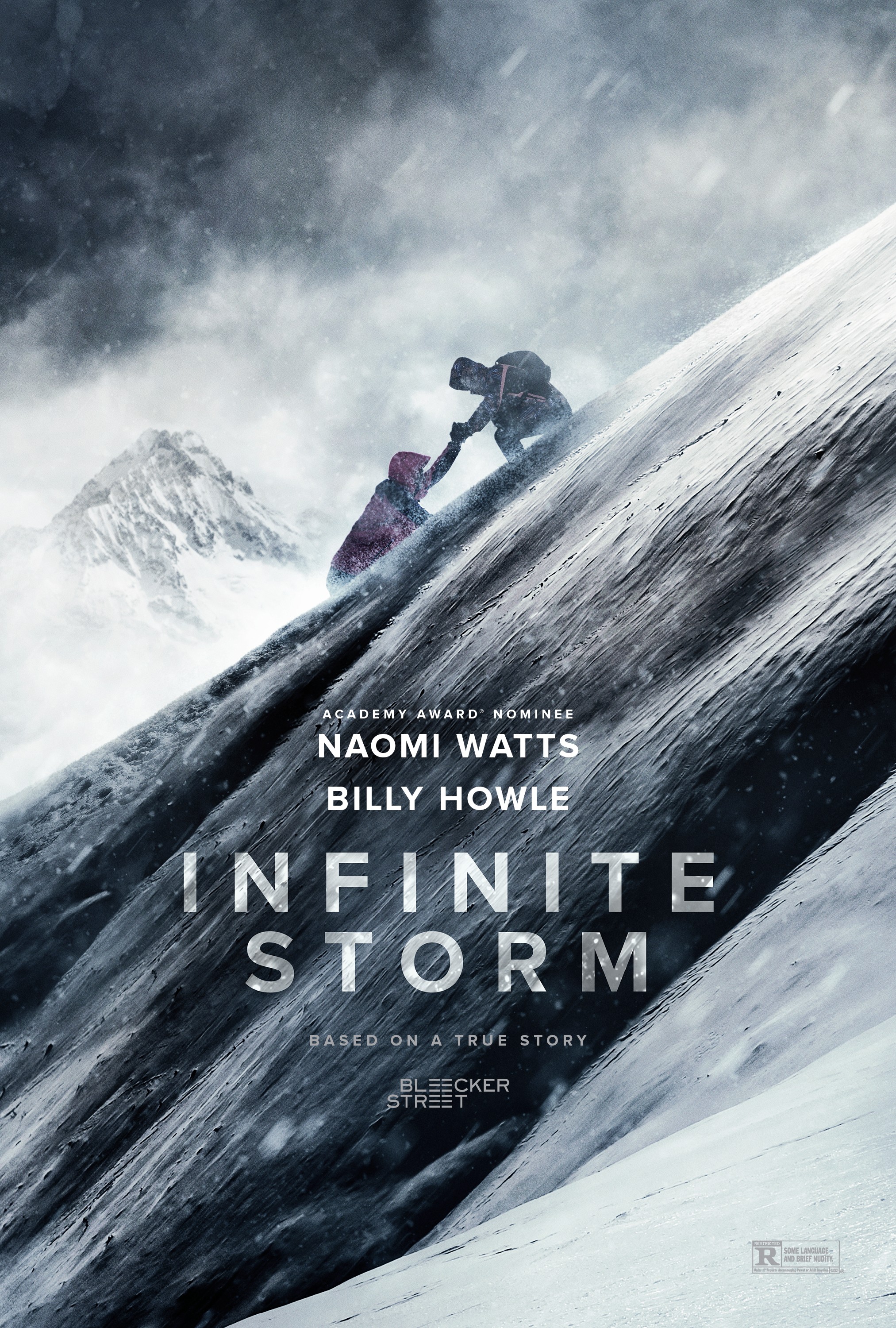 REVIEWED ON 3/25/2022 GRADE: C