INCARNATION
(director/writer: Isaac Walsh; screenwriter: Tyler Clair Smith; cinematographer: Anthony J. Rickert-Epstein; editor: Chris Lorusso; music: Jen Karras Burns; cast:Taye Diggs (Brad), Jessica Uberuaga (Jess), Micael Madsen (Peter), Rich Paul (Brad's Father), Antonio Jones(Peter's Father); Runtime: 89; MPAA Rating: NR; producers; Mike Hatton/Paul O'Hannigan: Cinedigm; 2022)
"It's a bad film, and I mean bad."
Reviewed by Dennis Schwartz

Isaac Walsh makes his feature directorial debut in this cheaply made low-budget (minimal cast/one location) horror pic. It's about a demon seeking entry into the world. The film was made during the pandemic.
It's a bad film, and I mean bad. The dialogue and the acting stinks, and the main problem is nothing gets resolved in the end.  I would imagine many viewers are pissed about that neglectful omission. The uninteresting and unfulfilling screenplay is co-written by Walsh and Tyler Clair Smith, supposedly based on the legendary demon Mammon (greed).
The young affluent couple Brad (Taye Diggs) and Jess (Jessica Uberuaga) relocate to Los Angeles (to the San Fernando Valley) to pursue a better life by trying to open up a small business together. They buy at a bargain price a suburban home from the eccentric Peter (Michael Madsen). We soon learn that Peter's dad (Antonio Jones) built the house using odd angles and window placements that leave eerie visual patterns along the walls and floor. Also, dad was into the black arts (there's an occult book found). Exactly what dad was into is never revealed. Why give the viewer such info if you can keep things artificially mysterious.
And, wouldn't you know it, the childless couple, with Jess taking on her own fertility pills, awaken a vengeful demonic spirit in their new home by doing incantations from the found book, as the demon gives off strange noises coming from behind the walls. What danger this presents was never told.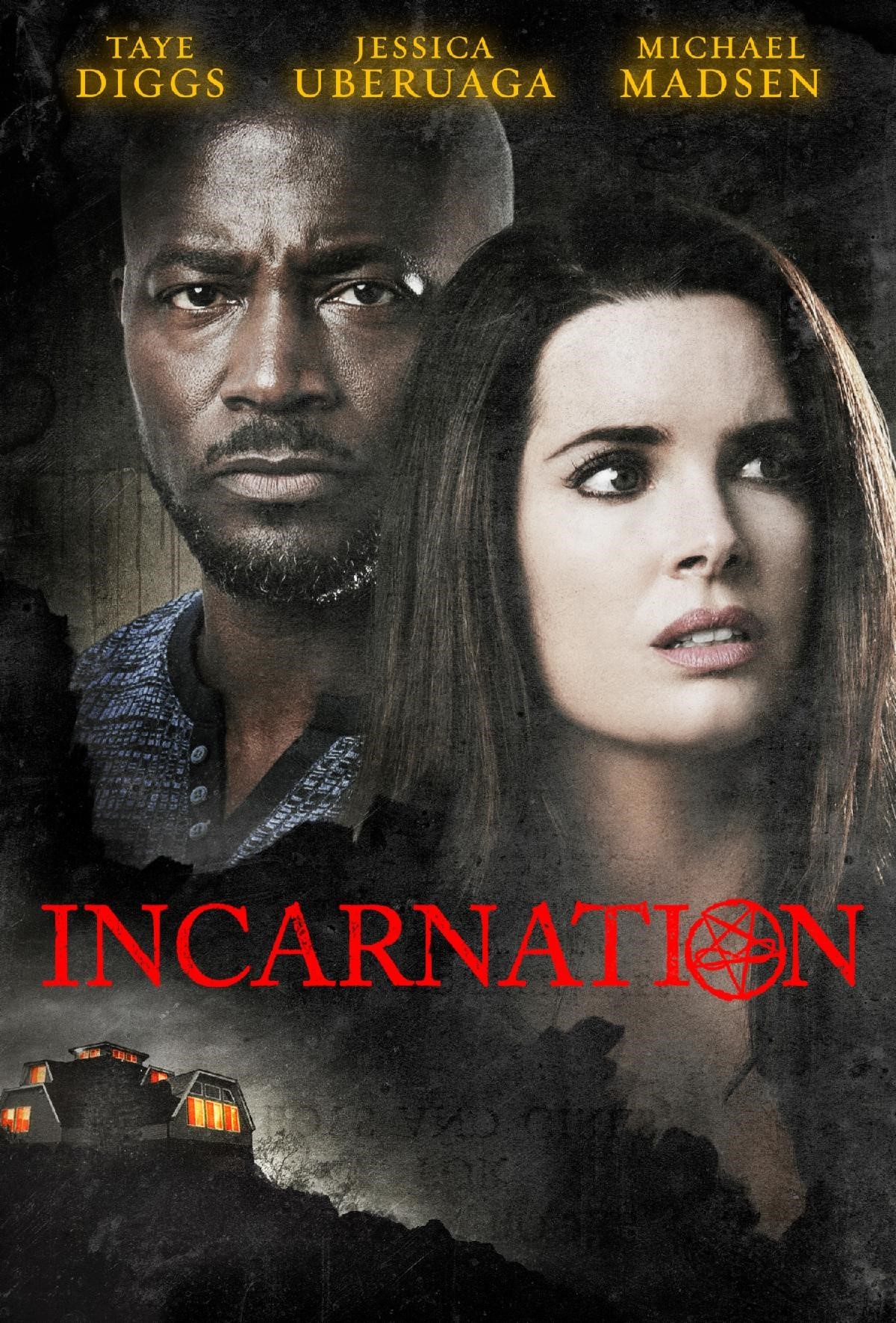 REVIEWED ON 3/6/2022 GRADE: C