IMORDECAI
(director/writer: Marvin Samel; screenwriters: Rudy Gaines/Dahlia Heyman; cinematographer: Will Turner; editor: Rick Grayson; music: Matthew Kajcienski; cast: Judd Hirsch (Mordecai Samal), Carol Kane (Fela), Sean Astin (Marvin), Azia Dinea Hale (Nina), Nick Puga (Jared), Stephanie J. Block (Netta); Runtime: 102; MPAA Rating: NR; producers: Dahlia Heyman/Marvin Samel; Greenwich Entertainment/Netflix; 2022)
"It works only if you believe the skilled actors, Hirsch and Kane, can do wonders with the limited source material that is lacking in comedy and depth."
Reviewed by Dennis Schwartz

The debut film by Marvin Samel is based on his own true story about his father, who is in his late 80s. It's a comedy about aging and facing new tech devices, while living in Brooklyn.

Mordecai (Judd Hirsch) is a Holocaust survivor who cares for his ill wife (Carol Kane). One day his grown son Marvin (Sean Astin) buys him an iPhone to replace his flip phone, which radically introduces him to today's new world.

Father and son have a strained relationship, as the son believes dad is a jinx to him when he made business deals with him around and they always failed. Though he always loved his father, he still felt jinxed by him.

Now the son is a dad and with the financial help of his dad, has bought a cigar store. The son shows his love to dad by writing down the stories dad told him about his early life in Poland and what he went through to be in America.

Those stories result in this human interest film that failed to connect with me. It works only if you believe the skilled actors, Hirsch and Kane, can do wonders with the limited source material that is lacking in comedy and depth.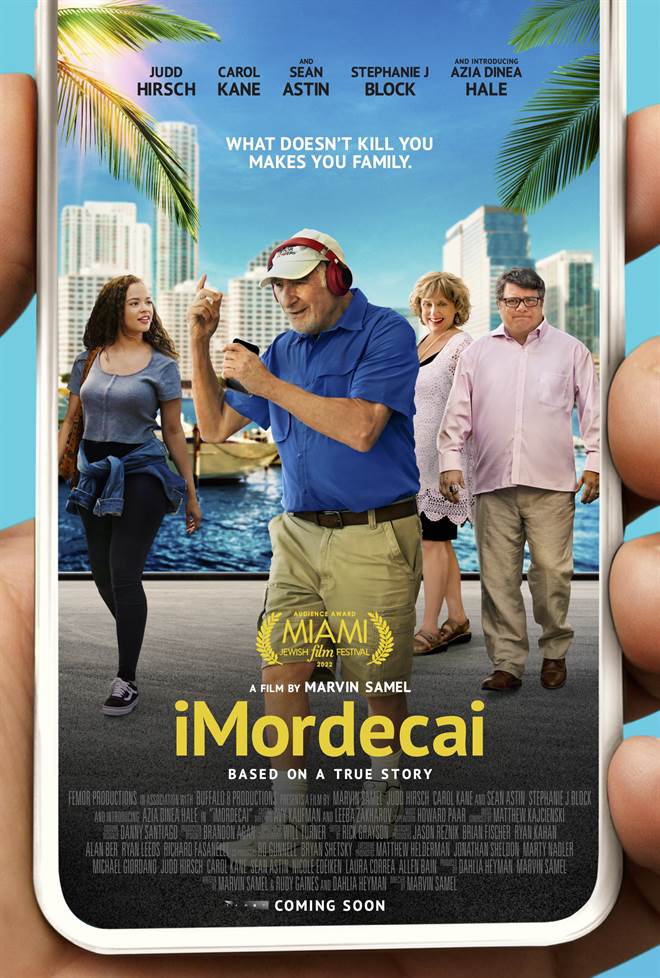 REVIEWED ON 2/16/2023 GRADE: C+