I CALLED HIM MORGAN
(director/writer: Kaspar Collin;  cinematographers: Bradford Young, Erik Vallsten; editors: Hanna Lejongqvist, Eva Hillstrom, Dino Jonsater, Kasper Collin; music: ; cast:  Lee Morgan,  Helen Morgan, Wayne Shorter, Tootie Heath, Paul West, Larry Ridley, Judith Johnson; Runtime: 89; MPAA Rating: NR; producers: Amy Ekstrom/Emelie Persson; Submarine Entertainment/ Kasper Collin Produktion; 2016)
"It's a moving portrait of the great jazz trumpeter and of the tragedy that befell him, as seen through the eyes of his woman."
Reviewed by Dennis Schwartz

Swedish filmmaker Kasper Collin ("My Name is Albert Ayler") directs a blistering documentary on the celebrated jazz trumpeter Lee Morgan and his common-law wife Helen Morgan. It culminates in Helen fatally shooting Lee on a snowy night in 1972 while he worked at a NYC jazz club called Slugs. This powerful film is a Valentine to the unique couple and about the love the director has for jazz and its mercurial musicians. The Swede uses the audio interview made in 1996 with Helen by Larry Reni Thomas, a North Carolina teacher who is also a legendary jazz DJ in the area. He discovered Helen was taking a course with him in 1992 and arranged for the invaluable interview that took place several years later. The interview was conducted shortly before the 70-year-old Helen passed on.

From the interview we learn that Helen was born in 1926 in rural North Carolina, had two children out of wedlock at ages 13 and 14, then left for New York at 17 after her new husband passed away in an accident. While working at an answering service and living near all the top jazz spots on West 53rd street, she became popular with the musicians because she fed the hungry ones who came to her place. Lee, the well-regarded musician, was on the scene there and living a fast life. His jazz rep grew despite wrestling with a drug addiction. The trumpeter is fleshed out during that period by the use of many photographs and comments from fellow jazz greats like Wayne Shorter, Tootie Heath, Paul West and Larry Ridley, who worked with him and ran around with him. In 1964, Lee recorded Search for the New Land (recorded ahead of the spiritual jazz album of John Coltrane's A Love Supreme or Pharoah Sanders's Karma). The only thing halting Lee's progress was that his drug addiction became more serious and he couldn't hold gigs because he became unreliable. Lee met Helen in 1967, when she brought home from the street a strung out Lee and nursed him back to health. Helen, 13 years older than her lover, born in 1938, nevertheless became Lee's woman. Interestingly enough, Helen's son was the same age as Lee and returned to be with his mom. Lee soon began an affair with Judith Johnson, who discusses their relationship in the film. This situation spelled trouble and paved the way for what fate awaited the estranged couple.

It's a moving portrait of the great jazz trumpeter and of the tragedy that befell him, as seen through the eyes of his woman. The result is one of the best jazz films ever made.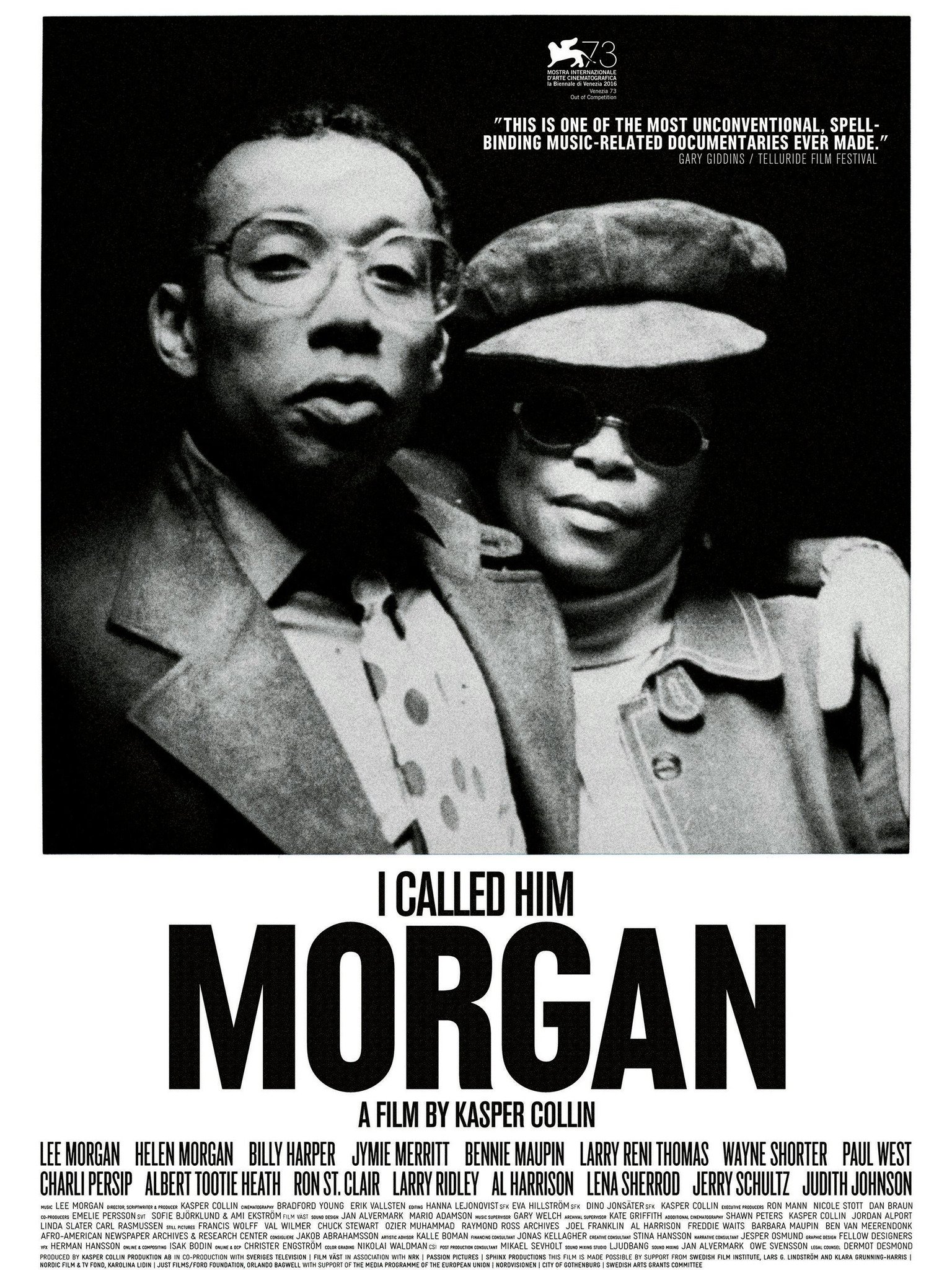 REVIEWED ON 7/9/2018 GRADE: A-