HOUSE OF WOMEN
(director: Walter Doniger; screenwriter: Crane Wilbur; cinematographer: Harold Stine; editor: Leo H. Shreve; music: Howard Jackson; cast: Shirley Knight (Erica Hayden), Andrew Duggan (Warden Frank Cole), Constance Ford (Sophie Brice), Barbara Nichols (Candy Kane), Jeanne Cooper (Helen Jennings), Virginia Gregg (Mrs. Hunter), Jason Evers (Dr. Conrad), Laurie Sheridan (Robin), Paul Lambert (Dunn), Virginia Capers (Sarah), Margaret Hayes (Zoe Stoughton); Runtime: 85; MPAA Rating: NR; producer: Bryan Foy; Warner Brothers; 1962-B/W)
"This serious but contrived women-in-prison picture is a loose follow-up to the 1950 Caged."
Reviewed by Dennis Schwartz
This serious but contrived women-in-prison picture is a loose follow-up to the 1950 Caged. Walter Doniger ("Braddock"/"The Steel Jungle") directs in a workman-like way with an eye out to make a statement about prison justice, while it's given a happy ending by writer Crane Wilbur to counter the bleak ending for Caged.

Erica (Shirley Knight) is a pregnant 21-year-old unmarried woman who is wrongly convicted of being an accessory to an armed robbery her boyfriend committed, who was killed by the police before he could escape by car. Erica is sentenced to five years in prison. Permission is granted for her to keep her child with her in the prison facility until age 3. At that time Erika must gain parole or get someone to care for the child until she is released. If not the baby is given up for adoption by the Department of Welfare.

At Erica's parole hearing, after serving 3 years, the spiteful divorced warden (Andrew Duggan) blocks her parole because he wants to continue his affair with his inmate maid and not lose her. His unethical actions lead to a peaceful prison protest. The mean-spirited warden reacts by suspending the privileges of the women inmates to stay with their kids in the dormitory. It results in the son of the inmate named Sophie (Constance Ford) falling to his death off the ledge of the dorm roof when he wasn't properly supervised. Under Sophie's leadership the inmates, armed with the warden's revolver, take several matrons and the Parole Board head Mrs. Hunter (Virginia Gregg) as hostages and threaten to kill them unless their demands are met. It's through the heroics of the good-guy alcoholic prison doctor (Jason Evers) that the riot is quelled. The boss of the Department of Corrections, Mr. Dunn (Paul Lambert), is called in to take charge of the riot. As a result, he replaces the compromised warden with a lady warden (Margaret Hayes) and the calculating Erika keeps her child after granted parole.

Though attempting to make serious points about life behind bars for these needy inmate mothers, a situation not usually noted in women prison flicks, the film's sudsy melodramatics and wooden characterizations limit any further meaningful thinking on the subject.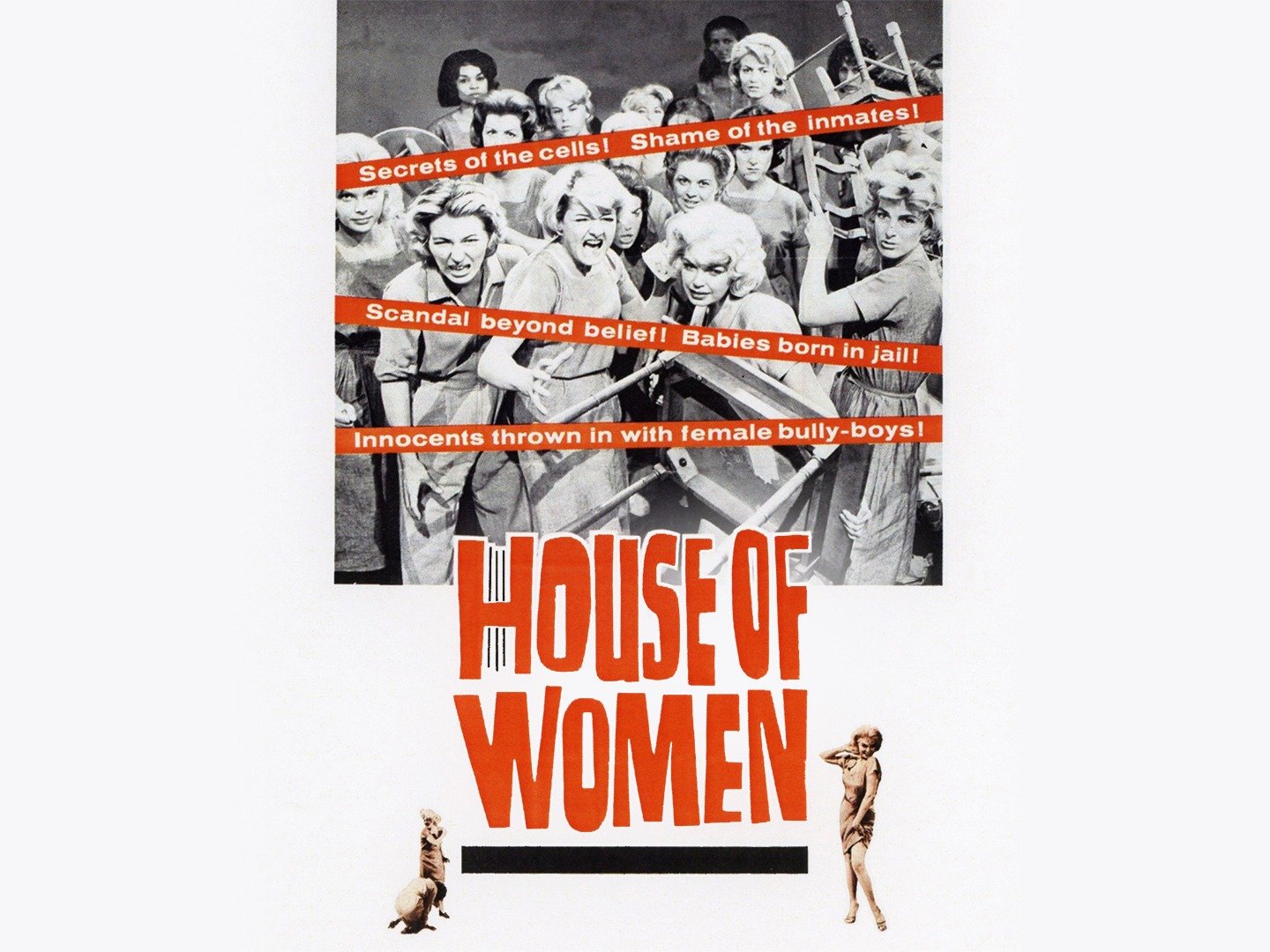 REVIEWED ON 1/25/2017       GRADE: C+