HIVE
(director/writer: Blerta Basholli; cinematographer: Alex Bloom; editors: Felix Sandri/Enis  Sandri; music: Julien Painot; cast:Yllka Gashi (Fahrije), Çun Lajçi (Haxhi), Aurita Agushi (Zamira), Kumrije Hoxha (Nazmije), Adriana Matoshi (Lume), Molikë Maxhuni (Emine), Blerta Ismaili (Edona), Kaona Sylejmani (Zana), Mal Noah Safciu (Edon); Runtime: 84; MPAA Rating: NR; producers; Valon Bajgora/Agon Uka/Yll Uka: Kino Lorber/Zeitgeist Films/Alva Film; 2021-Kosovo/Switzerland/Albania/Republic of Macedonia-in Albanian with English subtitles) 
"It's an observant film that buzzes in anger like bees seem to do in a hive."
Reviewed by Dennis Schwartz

It was the first film at Sundance to win all 3 main awards, and it was selected as the Kosovan (the former Yugoslavia until the 1980s) entry for the Best International Feature Film at the 94th Academy Awards. The Kosovan filmmaker Blerta Basholliis, the first time feature film director -writer of this moving heart-felt war drama, was inspired by the true story of Fahrije Hoti (Yllka Gashi) that tells of her grief because of the brutal war and her liberation as a businesswoman in a man's world.

In the aftermath of the Kosovo War, in the tiny village of Krusha, we follow the story of the Albanian woman Fahrije whose husband vanished during the Krusha massacres in 1999, whereby she reluctantly takes over her husband's job as a beekeeper. Meanwhile she and her fellow widows have formed a women's organization for mutual aid and to pressure the local authorities to find the victims, identify them, and hold the killers accountable.

To help her survive, since her absent husband's beehives simply don't produce enough honey, Fahrije produces ajvar, a condiment made from roasted bell peppers and eggplant sauce, and sells it at the village supermarket. But even though she has come up with a sensible plan, tension ensues as she struggles to overcome resistance from the intensely patriarchal villagers, including her misanthropic father-in-law, Haxhi (Çun Lajçi) and her own reactionary daughter, Zana (Kaona Sylejmani).

The film concludes on an inconclusive note, as Basholli goes out of her way to avoid raising sticky political issues and say anything to exasperate her heroine's situation any further. Nor do we learn of what happens to the women's organization, how fair of a boss Fahrije is too her impoverished workers, and we're left wondering how this bad war experience has changed her heart. We might not get such answers and the film's realism might come into question, but through its enlivened storytelling and atmospheric photography by the great DP, Alex Bloom, we get a supposedly accurate picture of how downtrodden is that region of the world is after such a nasty major conflict.

It's an observant film that buzzes in anger like bees seem to do in a hive.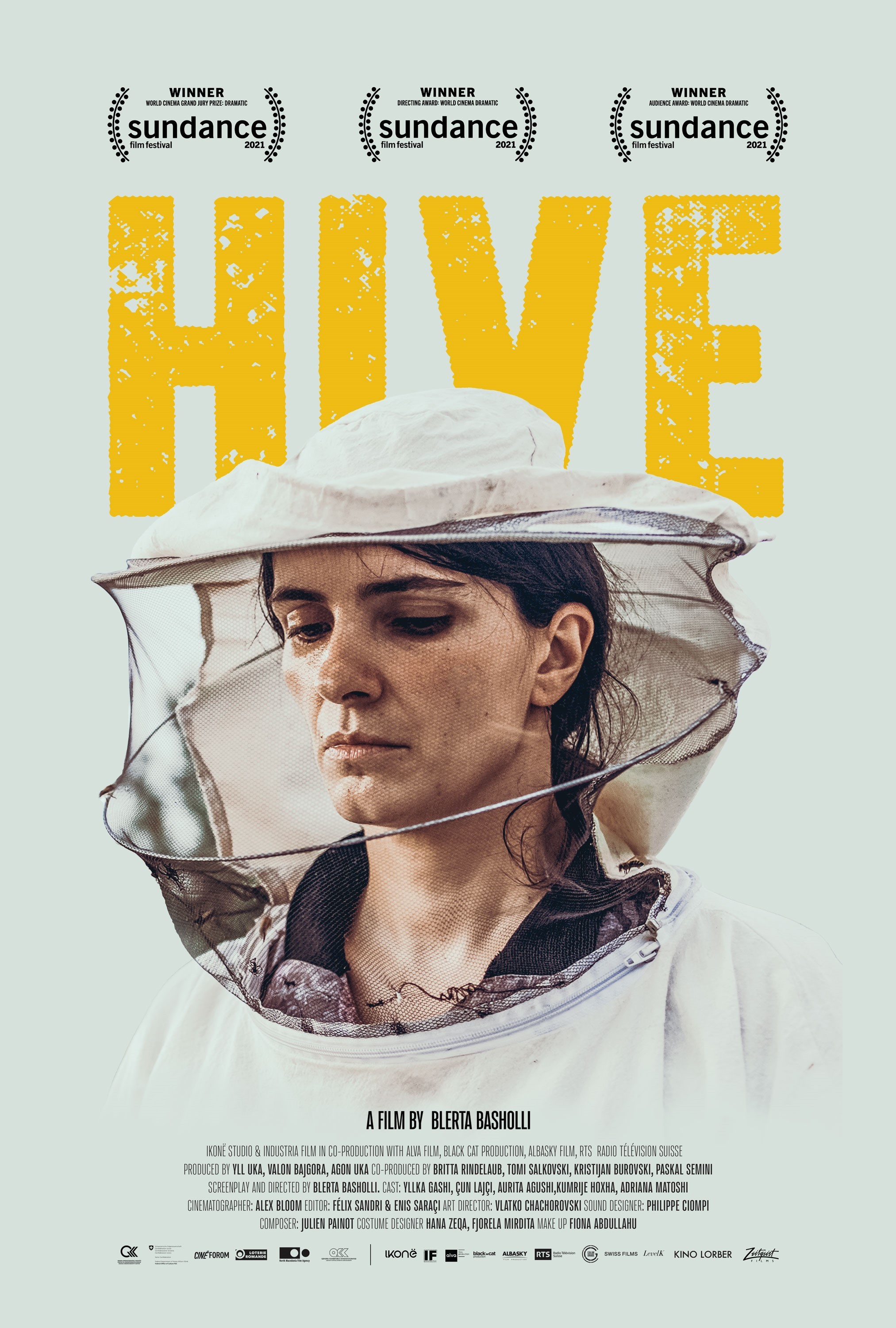 REVIEWED ON 11/9/2021 GRADE: B