HIDDEN HAND, THE
(director: Ben Stoloff; screenwriter: Anthony Coldeway/Raymond Schrock/from the play Invitation to a Murder by Rufus King; cinematographer: Henry Sharp; editor: Harold McLernon; music: William Lava; cast: Craig Stevens (Peter Thorne), Elisabeth Fraser (Mary Winfield), Tom Stevenson (Horace Channing) Julie Bishop (Rita Channing), Willie Best (Eustis the chauffeur), Milton Parsons (John Channing), Ruth Ford (Estelle Channing), Roland Drew (Walter Channing), Kam Tong (Mallo), Frank Wilcox (Dr. Lawrence Channing), Marian Hall (Nurse Eleanor Stevens), Inez Gary (Hattie), Cecil Cunningham (Lorinda Channing), Wade Boteler (Sheriff), Stuart Holmes (Butler), Monte Blue (Matthews, undertaker), George Guhl (Deputy Sheriff Mullins); Runtime: 67; MPAA Rating: NR; producers; William Jacobs: Warner Bros.; 1942-B/W)
"Delightfully ghoulish Old Dark House movie."
Reviewed by Dennis Schwartz

Ben Stoloff ("Secret Enemies"/"Take It Or Leave It") directs this delightfully ghoulish Old Dark House movie, that's based on the 1934 play Invitation to a Murder by Rufus King. Writers Anthony Coldeway & Raymond Schrock provide the zany screenplay. It's shot in black-and-white.

The lunatic killer John Channing (Milton Parsons), with a creepy look and maniacal laugh, has escaped from the mental institution he spent the last ten years in. He returns to the home of his elderly spinster sister Lorinda (Cecil Cunningham) by hiding in the trunk of the sheriff's car when he goes to Lorinda's house to check if her brother is hiding there. Lorinda's also a lunatic, but looks normal and acts sane in public. She helped John escape so he can help her murder the greedy relatives she despises because they can't wait for her to die so they can inherit her vast fortune. The bad relatives are her married nephews Horace (Tom Stevenson) and Walter (Roland Drew), and the bachelor Dr. Lawrence Channing (Frank Wilcox).  These relatives are invited to her mansion, along with their greedy wives Rita (Julie Bishop) and Estelle (Ruth Ford), her good guy young personal lawyer Peter Thorne (Craig Stevens) and her sweet secretary Mary Winfield (Elisabeth Fraser), also Peter's girlfriend (with Mary to be named as the principal inheritor of her estate).

Lorinda sends her regular butler (Stuart Holmes) on vacation and gets her crazy escapee brother to replace him, and he takes the name Martin. As Butler, Martin will lurk around the house in its secret passages to watch over and help his sister execute her nutty nefarious scheme to kill the relatives by faking her death and killing them by tricking them to fall down a trap door hidden on the floor. Also, John can't resist just for kicks killing the maid Hattie (Inez Gray), by choking her to death.

The doctor brings along his partner in crime, his nurse girlfriend Eleanor Stevens (Marian Hall), while the live-in servants that include the frightened (sees ghosts) stereotyped Negro houseboy Eustis (Willie Best) and the Japanese cook Mallo (Kam Tong) try to adjust living in the madhouse.

We see the two sides of Lorinda, the kind side helping her faithful secretary, the daughter of a suitor she loved when she was younger, and her other destructive side, where she can be bonkers when she goes on her killing spree.

Though it hardly makes sense, it's a fun movie and the main characters are a hoot.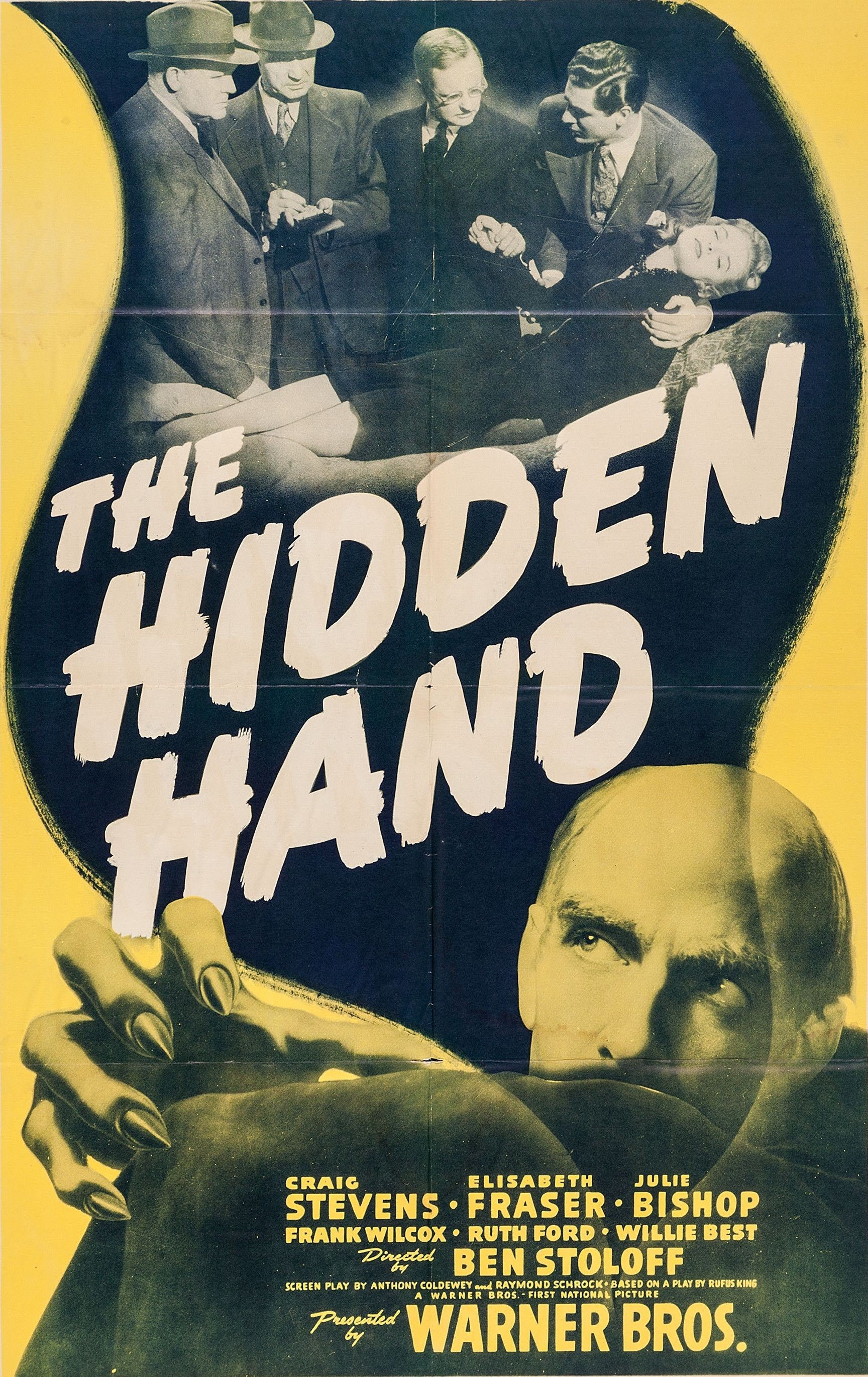 REVIEWED ON 10/8/2021 GRADE: B