HAUNTED MANSION, THE
(director/writer: Rob Minkoff; screenwriter: David Berenbaum; cinematographer: Remi Adefarasin; editor: Priscilla Nedd-Friendly; music: Mark Mancina; cast: Eddie Murphy (Jim Evers), Terence Stamp (Ramsley), Wallace Shawn (Ezra), Marsha Thomason (Sara Evers), Jennifer Tilly (Madame Leota), Nathaniel Parker (Edward Gracey), Dina Waters (Emma), Marc John Jefferies (Michael), Aree Davis (Megan), Deep Roy (Hitchhiking Ghost); Runtime: 88; MPAA Rating: PG; producers: Andrew Gunn/Don Hahn; Buena Vista Pictures; 2023)
"It's an Abbott and Costello film without those likeable comedians, who had a great career in such dumb comedies."
Reviewed by Dennis Schwartz

Rob Minkoff ("The Lion King"/"Stuart Little") directs and co-writes with David Berenbaum this inane juvenile comedy and not scary horror pic for adults but too scary for kids. The comedy/horror story is based on a Disneyland ride of the same name. Adults will find this special effect film for the kiddies tedious or worse. It's an Abbott and Costello film without those likeable comedians, who had a great career in such dumb comedies.

Jim Evers (Eddie Murphy) and Sara (Marsha Thomason) are an African-American married couple who team up as real estate brokers, and have two smart but whiny children (Marc John Jefferies and Aree Davis).

The family on a week-end getaway take a detour during a rainstorm and come across a haunted house owned by the dour young white man ghost Edward Gracey (Nathaniel Parker). The owner wants to rid the spooky house's century-old curse and sell the antebellum place. He had contacted Sara of his intentions by promising her a rewarding commission to help him sell. The family stays there for the week-end and experiences the secret passages and ghosts (CGI created). Sara reminds Gracey of the lover he had earlier on in the century who committed suicide rather than marry him. The toothless story fails to tell us if his lover was Black like Sara or what reason prompted her suicide.


There's some mild fun to be had among the servants. Wallace Shawn knocks it dead as a fawning servant, Jennifer Tilly in a small role is a delight as a disembodied soothsayer, and Terence Stamp is as campy as Vincent Price was in those old Edgar Allan Poe B/W pictures.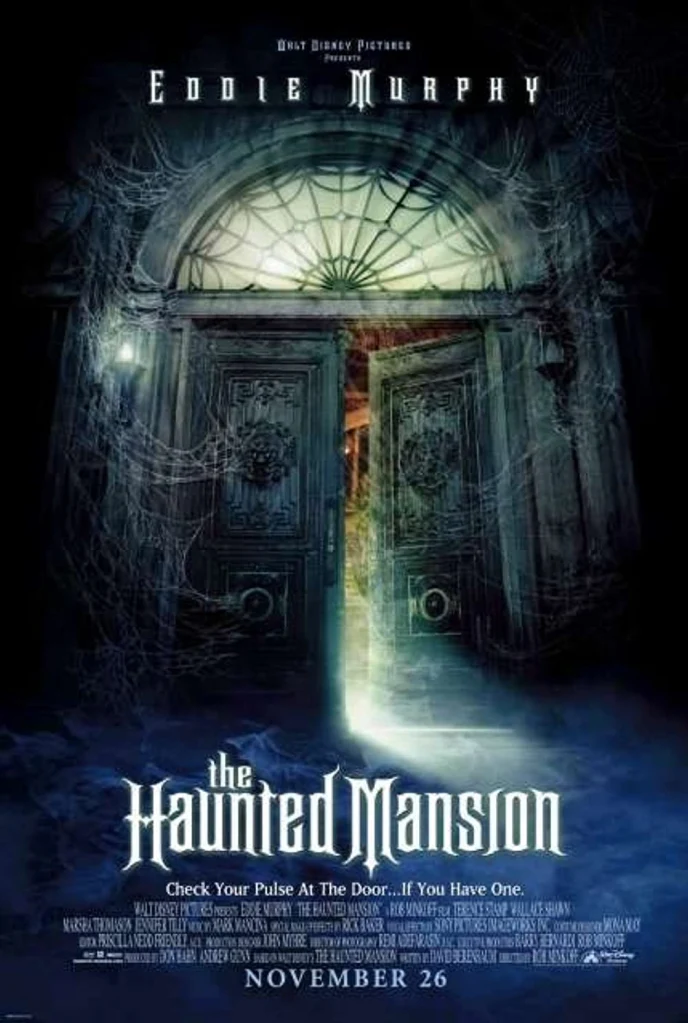 REVIEWED ON 7/29/2023 GRADE: C