HATING GAME, THE
(director/writer: Peter Hutchings; screenwriters: Christina Mengert, novel by Sally Thorne; cinematographer: Noah Greenberg; editor: Jason Nicholson; music:Spencer David Hutchings; cast: Lucy Hale (Lucy Hutton), Austin Stowell (Joshua Templeton), Corbin Bernsen (Bexley), Yasha Jackson (Julie), Brock Yurich (Mack), Sakina Jaffrey (Helen), Damon Daunno (Danny); Runtime: 102; MPAA Rating: R; producers; Brice Dal Farra, Claude Dal Farra, Santosh Govindaraju, Brian Keady, Dan Reardon: Vertical Entertainment; 2021)
"A harmless, forgettable and predictable rom-com."
Reviewed by Dennis Schwartz

A harmless, forgettable and predictable rom-com that feels as if it's your typical TV sitcom except it's steamier. It's directed by Peter Hutchings ("Then Came You"/"The Outskirts") to be unexciting but still crowd pleasing and sexy, and is written by Christina Mengert to be jokey, charming and not as risque as the book. It's adapted from the 2016 best-selling debut novel by Sally Thorne,

Lucy Hutton (Lucy Hale) and Joshua Templeman (Austin Stowell) are both young singles and rivals at the newly merged Bexley & Gamin publishing house in New York City, with the same ambitions and job title of executive assistant. They are vying for the same upcoming promotion as managerial director and seem willing to do anything to get that promotion. Lucy is an idealistic and nice person. Josh is a corporate boy. They have desks in the same room, facing each other, which leads to many confrontational arguments. The positives are that they're both good looking and share a love for literature. Lucy, in her opening narration, tells us she never hit it off with Josh, in fact they hated each other. But this is an enemy-to-lover tale, and somehow the rival co-workers, no matter how obnoxious they find each other, suddenly kiss each other in a elevator (the film assumes you are supposed to know how the libido can work at times, even when suppressed!). There's no way to go but down from there on, as the leads go about getting together to develop a believable bland relationship (and do so because the actors have good chemistry together). In any case, they convinced me they belong together.

Corbin Bernsen has a nice bit part as Josh's creepy boss. Sakina Jaffrey pleasantly plays the publisher, who wants to put out arty lit books but realizes sports books pay the bills. Damon Daunno convincingly plays the nice guy Lucy dates, who is not a good match for her.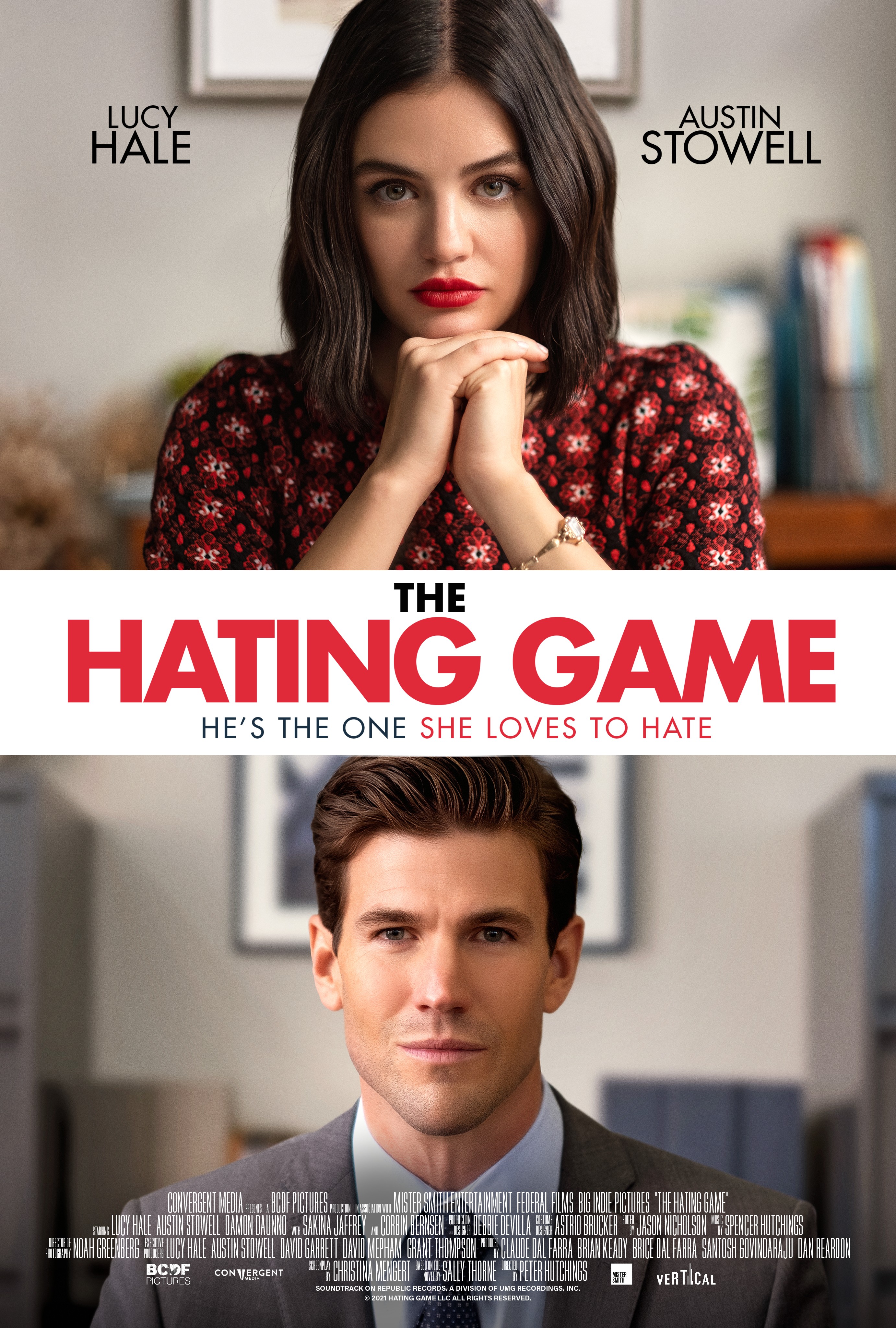 REVIEWED ON 12/31/2021 GRADE: C+