HATCHING (Pahanhautoja)
(director/writer: Hanna Bergholm; screenwriter: Ilja Rautsi/story by Rautsi; cinematographer: Jarkko T. Laine; editor: Linda Jildmalm; music: Stein Berge Svendsen; cast: Jonna Aaltoneri (Alli at early stages), Miroslava Agejeva (Baby Helmi), Sophia Heikkila (Mother), Jani Volanen (Father), Reino Nordin (Tero), Hertta Karen (Alli at early stage 2), Oiva Ollila (Matias), Ida Määttänen (Reetta), Siiri Solalinna (Tinja/Alli),  Saija Lentonen (Coach); Runtime: 87; MPAA Rating: NR; producers; Mika Ritalahti, Nico Ritalahti, Nima Yousefi, Niko Ritalahti: IFC Midnight; 2022-Finland/Sweden-in Finnish with English subtitles)
"Works even if its premise seems too silly to work."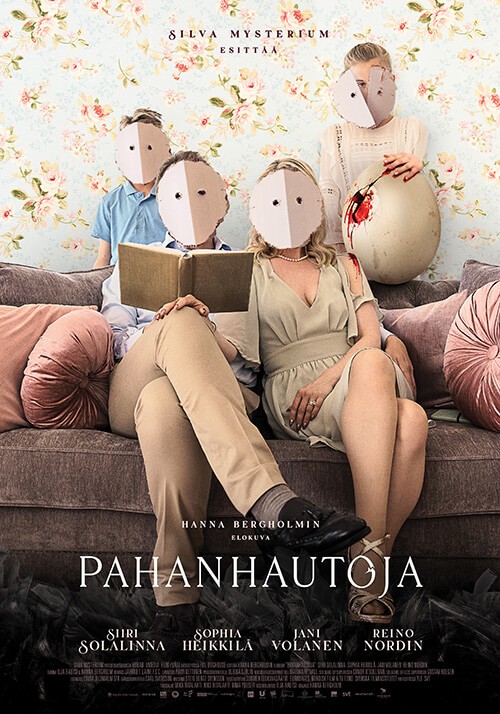 Reviewed by Dennis Schwartz

The feature debut of the Finnish director Hanna Bergholm is a modern-day fairy-tale that plays out as a clever coming-of age horror pic. It works even if its premise seems too silly to work.

It's based on a story by Ilja Rautsi, that's co-written by her and Bergholm.

Its premise tells the story of a needy, friendless, 12-year-old gymnast, Tinja (Siiri Solalinna), living in the suburbs of Helsinki. When a bird flies into her home and wrecks expensive arty things like vases, her pitiless Mom (Sophia Heikkila) breaks the bird's neck and orders Tinja to toss the crow in the trash outside. Later Tinja finds in the nearby woods the giant strange egg the bird hatches before dying. She keeps the egg hidden in her bed and observes it as it turns into something wild and deadly.

It seems absurd (but the creative filmmaker brings on a tale that's well-executed, has artistic set designs and begins to make some sense (as the egg is viewed symbolically and the narrative veers closer to reality). The egg soon turns into a girl who looks like Tinja, who christens her as her sister Alli.

The overbearing Mom is a blogger, who wishes to show-off, even if not true, what a beautiful and together family she has. The victimized Tinja gets no help from her pandering weak dad (Jani Volanen) or younger brother (Oiva Ollila). Both are too afraid to challenge the matriarch's authority.

Mom posts photos of her luxury home on her website and pretends there's nothing wrong with her flawed family.

When Tinja is home early one day from gym practice, she catches Mom kissing the handyman, Tero (Reino Nordin).

Meanwhile the mysterious creature becomes central to the film's theme of what's reality, as the controlling mom becomes the real monster–someone who refuses to see or deal with the reality right in front of her nose.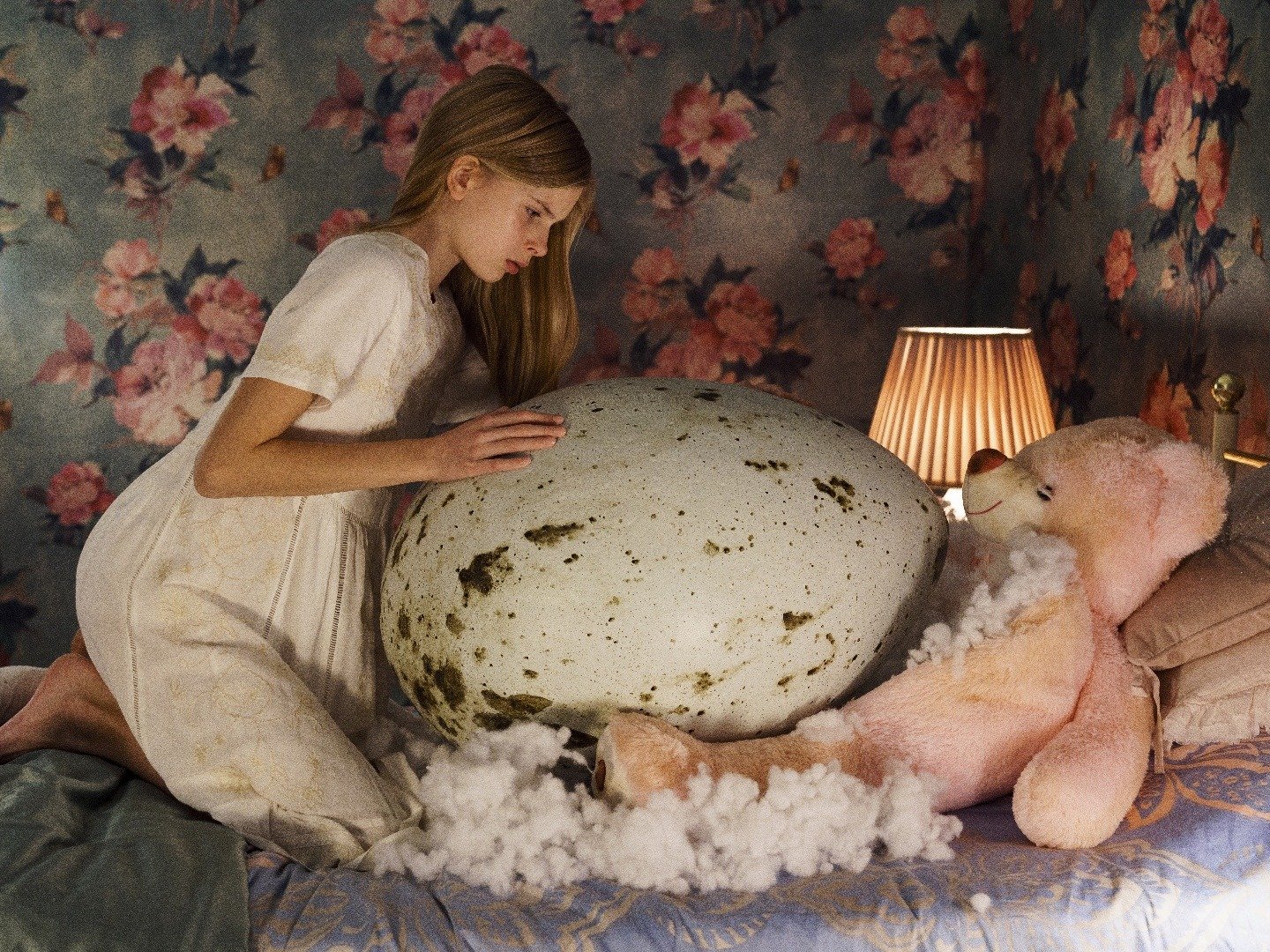 REVIEWED ON 1/25/2022  GRADE: B-