GORKY PARK
(director: Michael Apted; screenwriters: novel by Martin Smith Cruz/Dennis Potter; cinematographer: Ralf D Bode; editor: Dennis Virkler; music: James Horner; cast: Lee Marvin (Jack Osborne), Brian Dennehy (William Kirwill), William Hurt (Arkady Renko);, Ian Bannen (Iamskoy), Joanna Pacula (Irina), Tusse Silberg (Natasha), Rikki Fulton (Pribluda), Ian McDiarmid (Professor Andreev), Alexi Sayle (Golodkin), Henry Woolf (Levin), Michael Elphick (Pasha), Richard Griffiths (Anton), Alexander Knox (General); Runtime: 128; MPAA Rating: R; producers; Gene Kirkwood/Howard W. Koch Jr.: Orion/MGM; 1983)
"Has its wintry moments in the snow."
Reviewed by Dennis Schwartz

A bleak "police procedural," involving a grisly killing, greedy smugglers of sables and corrupt police. It was shot in Helsinki (a fine stand-in for Moscow) by English director Michael Apted ("56 Up "/"Stardust") and has its wintry moments in the snow, but never quite touches what it's like for the native Russians to live in such a repressive and corrupt country (which was the point of the book). It's based on the 1981 best selling spy novel on the Cold War called Gorky Park by Martin Cruz Smith, and is written by Dennis Potter.

In the winter, at Gorky Park, three faceless and without their fingertips young ice skaters are found buried in the snow with bullet holes in them. The tortured soul, the dedicated and honest chief inspector of the militia (the city police), Arkady Renko (William Hurt), investigates. The corrupt KGB officer Major Pribluda (Rikki Fulton), a foe of Renko, comes by later to investigate, but refuses the case.

Renko works closely with his lab man Levin (Henry Woolf) to get details on the vics, and gets a professor of anthropology, Professor Andreev (Ian McDiarmid), to re-create the vic faces to at least see if they can identify them. It's learned one guy is an American, the big feller with red hair is a Russian and from a recovered KGB file it's learned the third one was a Russian woman who was a college student expelled for her anti-government stand.

The brother of the slain American, a NYC detective, William Kirwill (Brian Dennehy), initially belligerent to Renko, soon finds out his brother was one of the three mutilated vics and Renko is really out to get who did the murders despite interference by the KGB.

Invited to the connected and powerful chief prosecutor's ( Ian Bannen) country mansion, Renko meets there the wealthy American businessman Jack Osborne (Lee Marvin), who buys sables from the Russians and brings them home to sell. By now the industrious Renko learned the identity of all the vics, and finds it suspicious that Jack knew all of them. Renko, by tracing the ice skates found on the dead girl, learns the skates belonged to the vic's paranoid friend from Siberia, the theater dresser, Irina (Joanna Pacula, Polish actress). She's someone anxious to leave Russia and strangely enough also knows Jack.

Suspense is never raised, as we know the Marvin character is a bad guy and so are all the KGB operatives, while the protagonist Hurt is a good guy and an example of what the Russians should be like if accepted by the Americans. In a twisty relationship the Hurt character falls for the confused and angry Irina, and to survive must outsmart his KGB rivals. In the end, he must confront the ruthless Marvin character.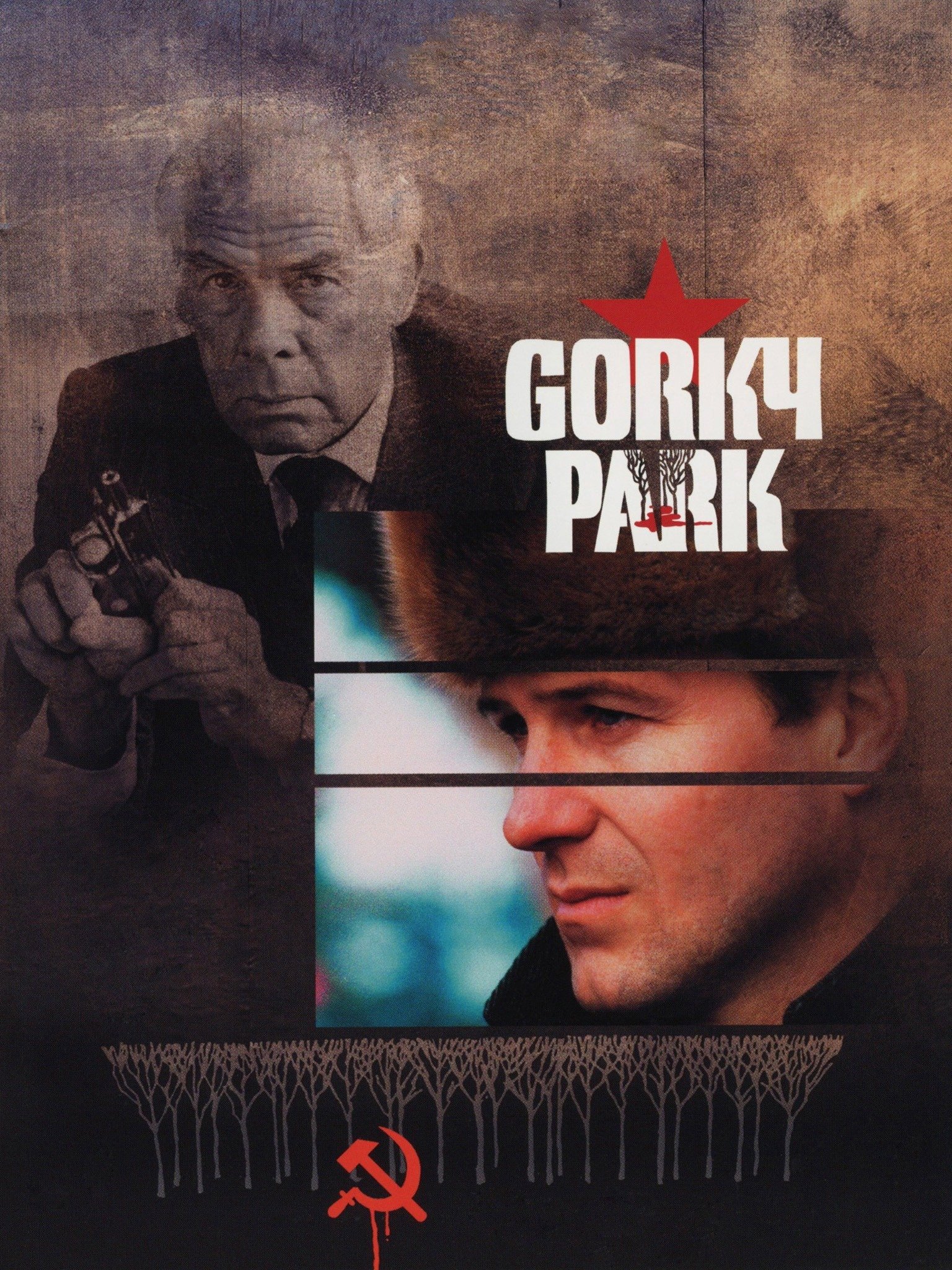 REVIEWED ON 8/31/2021 GRADE: B-