GIRL WITH GREEN EYES
(director/writer: Desmond Davis; screenwriter: novel and writer Edna O'Brien; cinematographer: Manny Wynn; editor: Brian Smedley-Aston; music: John Addison; cast: Rita Tushingham (Kate Brady), Lynn Redgrave (Baba Brennan), Peter Finch  (Eugene Gaillard), Maire Kean (Josie Hannigan), Arthur O'Sullivan (James Brady); Runtime: 91; MPAA Rating: NR; producer: Oscar Lewenstein; United Artists; 1964-UK-B/W)
"The film that made Rita Tushingham a star."
Reviewed by Dennis Schwartz

Convincing British 'kitchen sink' drama helmed, in his debut, by Desmond Davis ("Smashing Time"/"Clash of the Titans"). This was the film that made Rita Tushingham a star. Rita is a naive young country girl who as a shop girl leaves her family farm for Dublin to live with her former convent friend Baba Brennan (Lynn Redgrave). It's her first experience away from home. In Dublin she gets romantically involved with the middle-aged intellectual writer Eugent Gaillard (Peter Finch), who is separated from his wife..

It's based on the first novel The Lonely Girl by the Irish writer Edna O'Brien, and is co-written by O'Brien & Davis.

It's a tender film with a very good natural performance by Tushingham, and even though the narrative is slight the coming-of-age drama is appealing.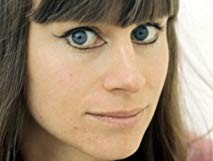 REVIEWED ON 1/1/2019 GRADE: B