GASLIGHT  (A Strange Case of Murder)
(director/writer: Thorold Dickerson; screenwriters: based on the play Angel Sreet by Patrick Hamilton/AR Rawlington/Bridget Boland; cinematographer: Bernard Knowles; editor: Sidney Cole; music: Richard Addinsell; cast:  Anton Walbrook (Paul Mallen), Diana Wynyard (Bella Mallen), Minnie Rayner (Elisabeth), Robert Newton (Vincent Ullswater), Minnie Wright (Alice Barlow), Jimmy Hanley (Cobb), Cathleen Cordell (Nancy), Frank Pettingell (B.G. Rough); Runtime:  88; MPAA Rating: NR; producer: John Corfield; MGM; 1940-B/W-UK)
"I can't say I enjoyed such a downbeat film as much as I respected it."
Reviewed by Dennis Schwartz
Brit filmmaker Thorold Dickerson ("The Arsenal Stadium Mystery"/"The Prime Minister") directs and adapts the grim British psychological crime drama from the long-running 1938 play Angel Street by Patrick Hamilton. Dickerson co-writes it with AR Rawlington and Bridget Boland. George Cukor's more popular and better directed American version was filmed in 1944, where Ingrid Bergman won an Oscar for Best Actress and Charles Boyer made for a marvelous villain.

The film is set in Victorian England.

Alice Barlow (Minnie Wright) is strangled to death in 1865, in London, by a jewel thief looking for her valuable rubies. Some years later, the diabolical strangler, Paul Mallen (Anton Walbrook), marries the beautiful Bella (Diana Wynyard) and they move into the same house where her aunt was strangled. After moving in, hubby is doing strange things to his wife, like accusing her of stealing household things and making her fear she's losing her mind. In modern times this has come to be known as gaslighting someone.

The ex-policeman B. G. Rough (Frank Pettingell), who lives in the neighborhood of the murder and was around that night as a working cop, seems to think Paul is Louis Bauer, who was the strangler, He thereby keeps a close watch on him.

The scoundrel intensifies his mind games with his wife and has an affair with one of the servants, Nancy (Cathleen Cordell).

When Bella discovers a cameo Paul gave her, belonged to her aunt, she tells Rough. He watches the house, and reacts when he sees the gaslight dim when Bella is alone in the house.

Though is was effectively acted and the story was well played-out, I can't say I enjoyed such a downbeat film as much as I respected it.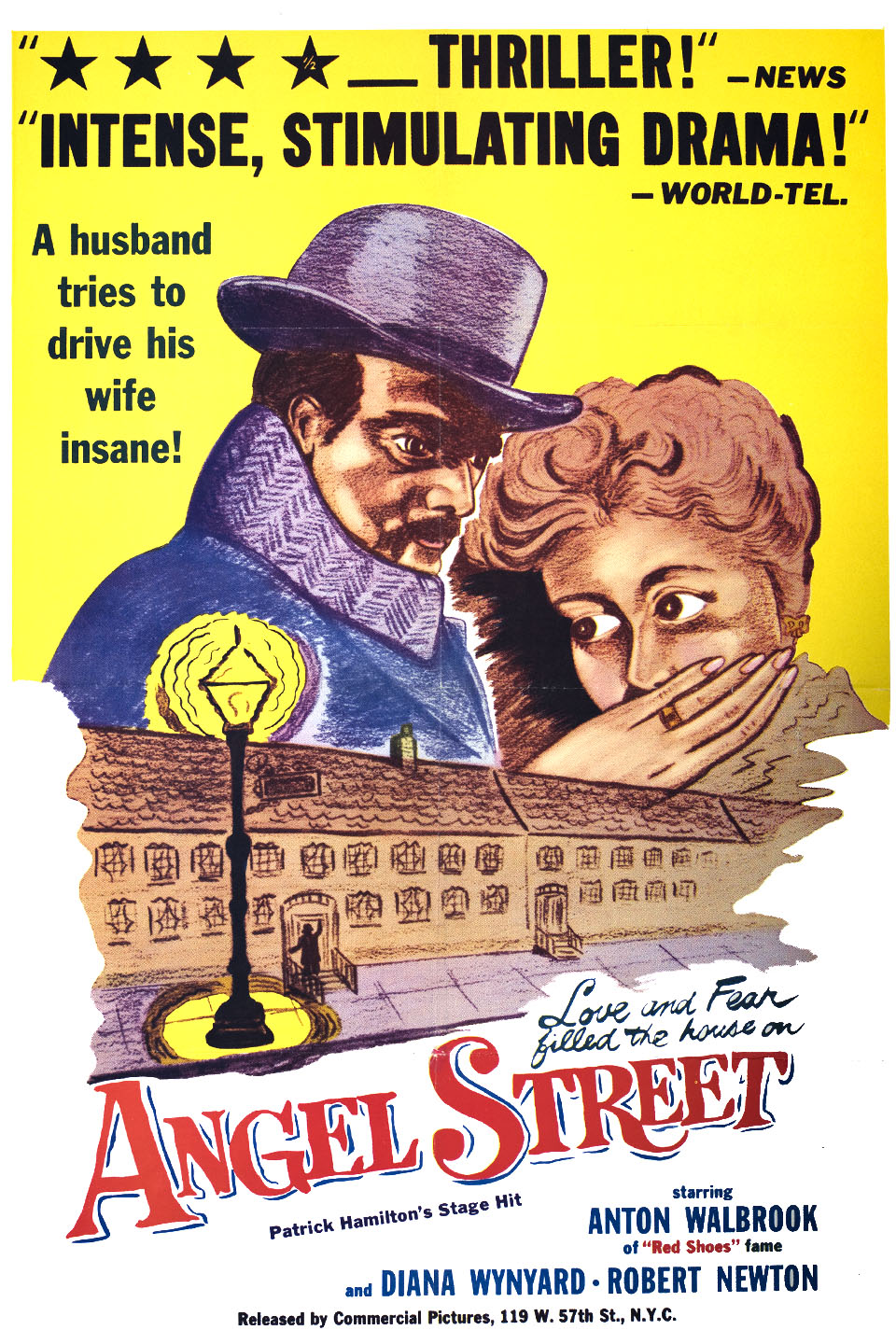 REVIEWED ON 12/12/2022  GRADE: B