FULL TIME (À plein temps) 
(director/writer: Eric Gravel; cinematographer: Victor Seguin; editor: Mathilde Van de Moortel; music: Irene Dresel; cast: Laure Calame (Julie Roy), Cyril Gueï (Vincent), Anne Suarez (Sylvie), Geneviève Mnich (Madame Lusigny), Nolan Arizmendi (Nolan), Sasha Lemaitre Cremaschi (Chloe); Runtime: 87; MPAA Rating: NR; producers: Raphaelle Delauche/Nicolas Sanfaute; Music Box Films; 2021-France-in French with English subtitles)
"It's a Ken Loach-like grim character study of a resilient female worker."
Reviewed by Dennis Schwartz

Eric Gravel ("Crash Test Aglae"/"Eau Boy") is the writer/director of this robust working-class drama. It's a Ken Loach-like grim character study of a resilient female worker, who might be flawed but is still a sympathetic figure stuck in a bad commute, in a low-paying dead-end job and working long hours.

Julie (Laure Calame) lives in the Paris suburbs with her two young children ( Chloé (Sasha Lemaitre Cremaschi) and Nolan (Nolan Arizmendi), who are cared for during the day by her neighbor (Geneviève Mnich). The divorced single mom works as the head chambermaid in a high-class Paris hotel, but is underpaid and can't make her house mortgage payments, and has grown frustrated over her situation. To the bargain, her ex often fails to pay the alimony.

A public transit strike comes at the wrong time for her, as she gets interviewed for a better paying job in a corporation but because of the strike can't commit to the higher paying job.

It's a tense film, whereby Irene Dresel's techno score adds to the tense scene.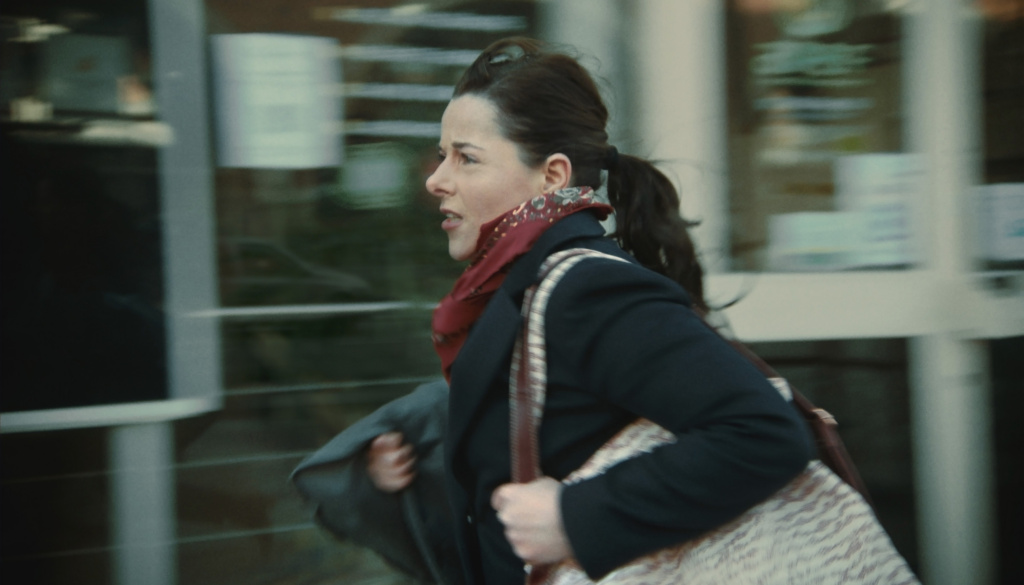 REVIEWED ON 3/20/2023  GRADE: B