FRESH
(director: Mimi Cave; screenwriter:Lauryn Kahn; cinematographer: Pawel Pogorzelski; editor: Martin Pensa; music: Alex Somers; cast: Andrea Bang(Penny), Daisy Edgar-Jones (Noa), Sebastian Stan (Steve), Jojo T. Gibbs (Molly), Dayo Okeniyi (Paul), Charlotte Le Bon (Ann), Bret Dier (Chad); Runtime: 114; MPAA Rating: R; producers; Adam McKay, Kevin J. Messick, Maeve Cullinane: Hulu/ Searchlight Pictures; 2022)
"Its darkness is not for everyone, but for some it works."
Reviewed by Dennis Schwartz

In her debut, a Sundance launched "Midnight" movie, Mimi Cave comes up with a skillfully shot but deeply depraved, dark comedy thriller, revolving around her new boyfriend's foul secret. It's billed as a movie about the horrors of modern-day dating for the young, but writer Lauryn Kahn keeps it along the lines of other recent horror pics like "Promising Young Woman" and "Get Out."

The twentysomething Noa (Daisy Edgar-Jones) lives in Los Angeles. She gets her dates through dating apps, but has become tired over the experience (as we're shown a lousy such date she's on with an unlikable guy-Bret Dier) and would like to find dates another way.
At the produce aisle of her supermarket she encounters this handsome, charming, eligible bachelor–the Texan stranger Steve (Sebastian Stan). After they chat she agrees to see him again at a restaurant and they make some small talk trying to get to know each other. It turns out Steve is a plastic surgeon and a good listener, who talks the vulnerable woman into going with him for a week-end getaway in a remote place. That's where we find out he's a bad guy, who drugs and locks her in the basement and tells her when she comes to that "I'm going to sell your meat." His plan is to keep her chained up in his basement, hacking off her edible parts and sending them to an elite group of men clients.

It's a sicko scene, stylishly shot, that comes with more surprises, eerie tongue-in-cheek performances, a certain amount of clever filmmaking, a badass soundtrack that includes twisty oldies like "Obsession" and "Restless Heart," and it creatively brings forth a most strange allegory. Its darkness is not for everyone, but for some it works.

​Fresh premiered at the Sundance Film Festival.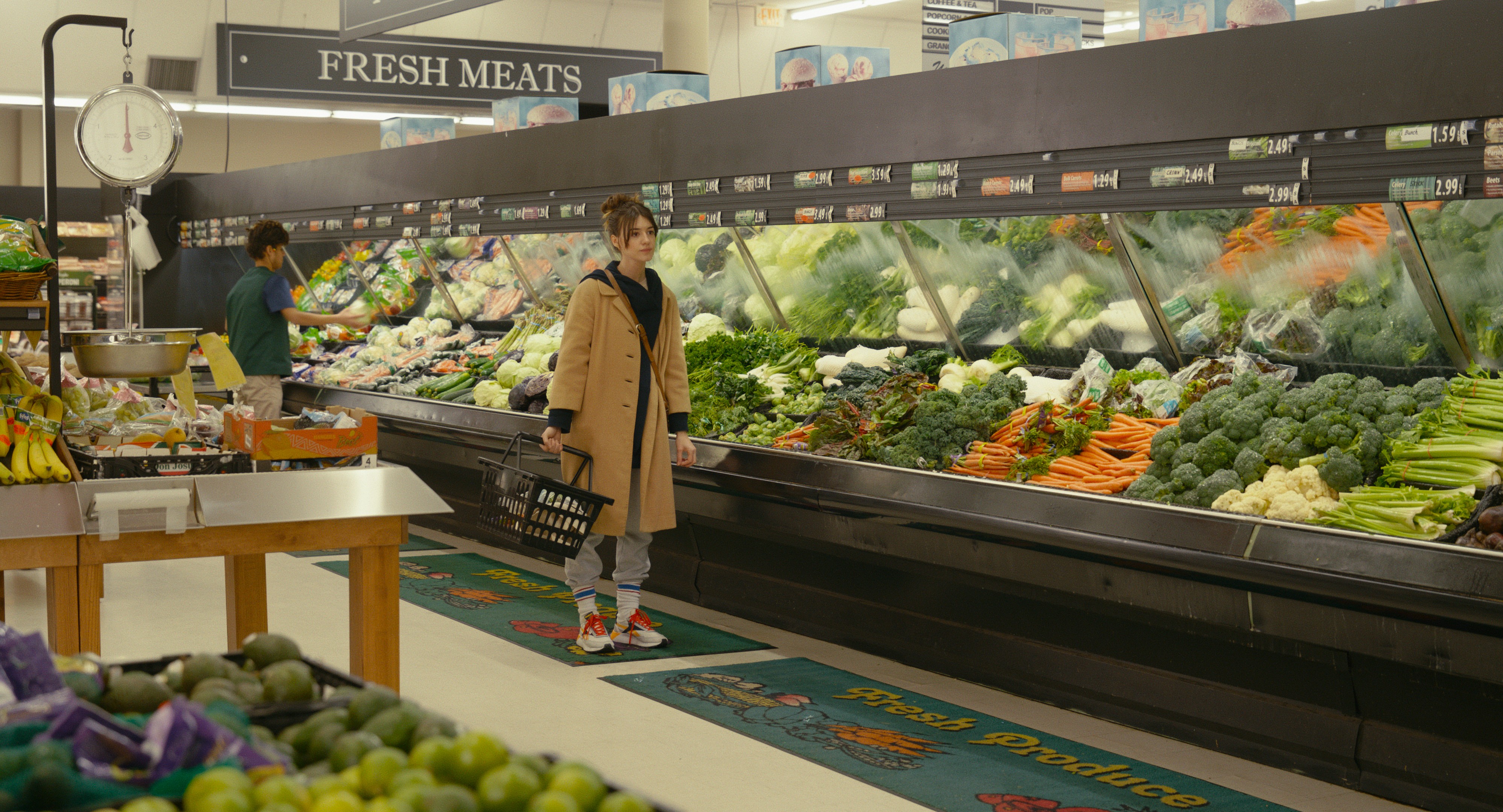 REVIEWED ON 2/11/2022 GRADE: B-