FRANKIE
(director/writer: Ira Sachs; screenwriter:Mauricio Zacharias; cinematographer: Rui Pojas; editor: Sophie Reine; music: Dickon Hinchliffe; cast: Isabelle Huppert  (Frankie), Sennia Nanua (Maya), Jérémie Renier (Paul), Vinette Robinson  (Sylvia), Marisa Tomei (Ilene), Greg Kinnear (Gary), Ariyon Bakare (Ian), Brendan Gleeson (Jimmy), Pascal Greggory (Michel), Carloto Cotta (Tiago), Duarte  Ferreira (Beach Boy); Runtime: 100; MPAA Rating: PG-13; producers: Saïd Ben Saïd/Michel Merkt; Sony Picture Classics; 2019-France/USA/Portugal/Belgium-in English, Portuguese and French, with English subtitles)
"I believe someone like Rohmer could have made this into a great film."
Reviewed by Dennis Schwartz

An effusive emotionally-charged Eric Rohmer-like soap opera by American indie vet Ira Sachs ("Little Men"/"Love is Strange"). It's a bitter-sweet story of aging and coming-of-of age, as observed for one day in the life of a French family trying to forget their troubles by vacationing together in the picturesque resort of Sintra, just outside Lisbon. The Portuguese tourist spot is known for its beautiful sea coast, immaculate gardens, beautiful vistas and a miracle healing fountain. Sachs is known for getting the most out of shooting in an unhurried way and without sentimentality.

Sachs teams for the writing with Mauricio Zacharias, his usual collaborator. But the filmmaker moves away from his usual New York locale (maybe like on a vacation).

Frankie (Isabelle Huppert, the French actress is great as usual) is an aging famous French TV and movie actress who battled cancer two years ago and overcame it, only it returned and spread across her body. Her doctor doesn't believe she has long to live.
In this critical time when she can still function, she brings her immediate family together to a vacation spot she has fond memories of and they move into an upscale villa in Sintra. She comes from her London home with her supportive second Scottish husband Jimmy (Brendan Gleeson), and his young adult married daughter Sylvia (Vinette Robinson), Frankie's stepchild, and her husband Ian (Ariyon Bakare). Sylvia is thinking of divorcing the perplexed Ian, and their sensitive teen daughter Maya (Sennia Nenua) is aware of the marital discord and not happy about it. Also there is Frankie's emotionally distancing lovelorn bachelor son Paul (Jeremie Renier), who lives in Paris but is moving to NYC,  and his gay restaurant owner father Michel (Pascal Greggory), Frankie's doting first husband.
Frankie also invited her much younger hairstylist on her sets, her close personal friend, the sweet no bullshit talking Ilene (Marisa Tomei), with the purpose of introducing her to the saddened Paul, unable to meet the right woman, as a possible romantic interest…but since Ilene didn't know this she brought her cloying NYC cameraman boyfriend Gary (Greg Kinnear), who is second DP on the same new Star Wars film, shooting in nearby Spain, on which she is employed as a stylist.

Everyone is self-absorbed and everyone has big problems. How they get their problems solved gives this all-star cast a lot to do and they take their time to try and work things out, as the demure Frankie tries to make sure before she departs she has settled her will and helped the family members who want her help.

The film had its moments, as the set-up is a good one. But this well-acted naturalistic film should have been better and not brought down by all its trivialities. I wanted to like it more, but must confess I liked the lush scenic views better than the bland dialogue–which seemed inconsequential. I believe someone like Rohmer could have made this into a great film.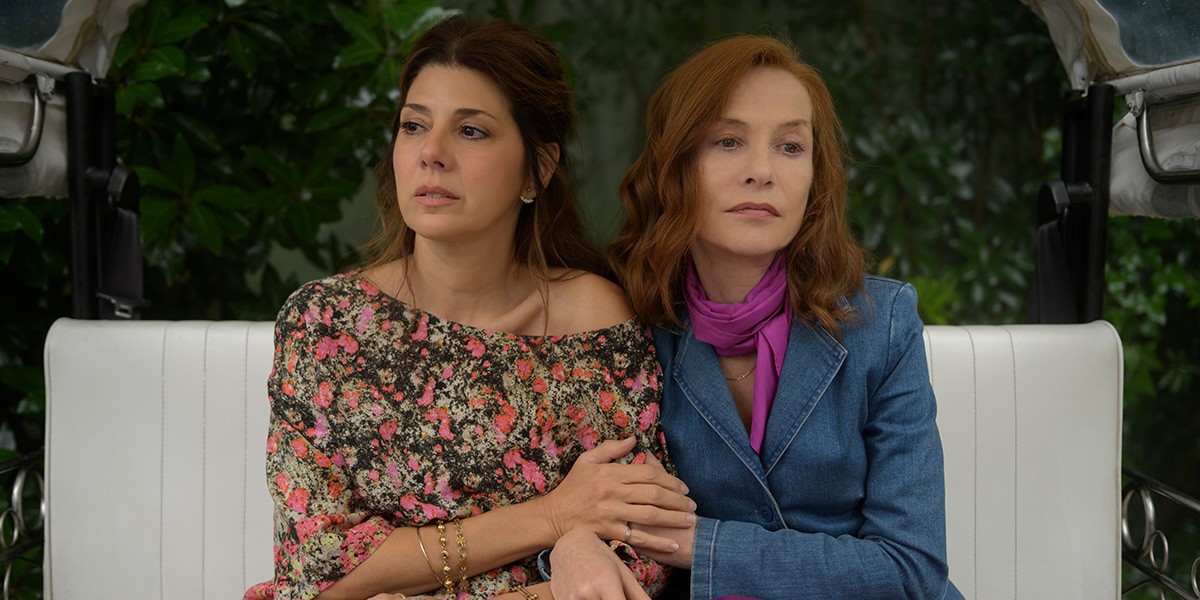 REVIEWED ON 6/4/2021 GRADE: B