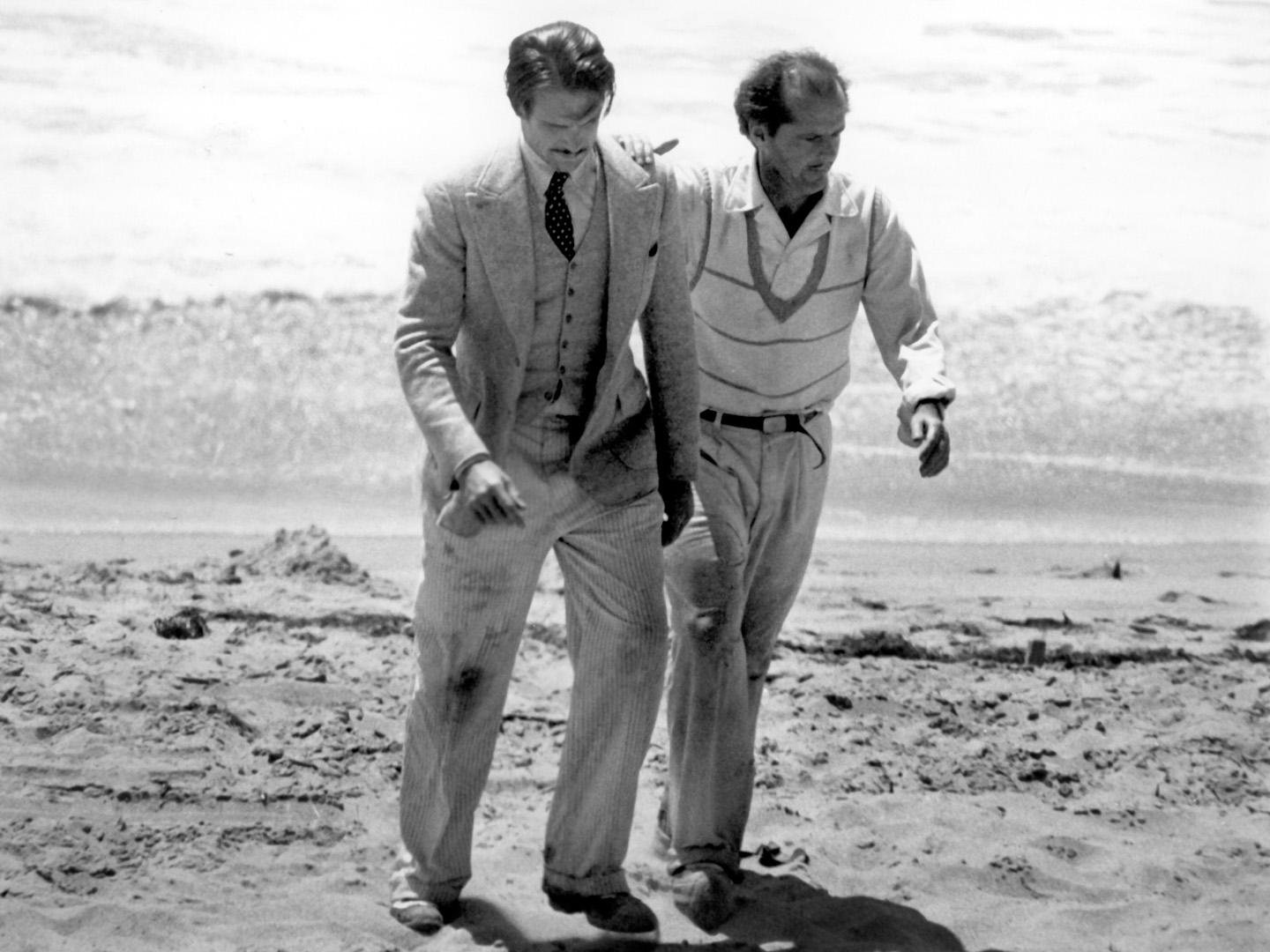 FORTUNE, THE
(director: Mike Nichols; screenwriter: Adrien Joyce; cinematographer: John A. Alonza; editor: Stu Linder; music: David Share; cast: Jack Nicholson (Oscar), Warren Beatty (Nicky), Stockard Channing (Freddie), Florence Stanley (Mrs. Gould), Richard B Shull (Chief Detective), Tom Newman (John The Barber), John Fielder (Photographer), Scatman Crothers (Fisherman), Dub Taylor (Rattlesnake Tom); Runtime: 88; MPAA Rating: PG; producers: Mike Nichols/Don Devlin; Sony Pictures Releasing; 1975)
"The uneven farce is enjoyable only in spurts."
Reviewed by Dennis Schwartz
Mike Nichols ("The Graduate"/"Wolf"/"Heartburn") sets his old-fashioned silly screwball comedy in the nineteen-twenties. The uneven farce is enjoyable only in spurts. It's penned by Adrien Joyce, who never provides the film with an adequate plot. What stands out is the classy production values and Jack Nicholson looking like one of the Three Stooges.
New York City sharpie Nicky (Warren Beatty), sporting a silent screen Ramon Novarro mustache, and the dimwitted Oscar (Jack Nicholson), a failed embezzler, are rival confidence men trying to cheat attractive heiress Freddie (Stockard Channing) out of her fortune. Freddie plans to marry the slimy but single Oscar even though she loves the married Nicky, and then plans to carry on an affair with Nicky. Reaching California by trying to travel incognito with the runaway heiress from New York, Nicky's plans go awry when Oscar will not play the role of the cuckolded husband. When Freddie learns the boys are scheming to get her money, she tells them she will donate her fortune to charity. The fortune comes from daddy's manufacture of sanitary napkins (which results in a number of cheap unsanitary jokes). The scam artists now plan on murdering her. What follows are a series of black comedy and slapstick sketches that mostly misfire, as the second half of the film is flat and shallow.
The film is a better suited vehicle for Laurel and Hardy, who have the bumbler comedy antics down pat. Nevertheless Nicholson's comedy effort is the best reason for seeing this flick, if one must.
REVIEWED ON 1/11/2009 GRADE: C+