FLASH, THE
(director: Anthony Muschietti; screenwriter: Christina Hodson/story by John Francis Daley, Jonathan Goldstein, Joby Harold, based on characters from DC: The Flash created by Harry Lambert, Gardner Fox; Barry Allen version by Robert Kanigher, Carmine Infantino; cinematographer: Henry Braham; editors: Jason Ballantine, Paul Machliss; music: Benjamin Wallfisch; cast: Ezra Miller (Barry Allen, The Flash), Michael Keaton (Batman, Bruce Wayne), Ben Affleck (Batman, Bruce Wayne), Sasha Calle (Supergirl-Kara-Zor-El), Michael Shannon (General Zod), Ron Livingston (Henry Allen, father), Maribel Verdú (Nora Allen), Kiersey Clemons (Iris West), Ian Loh (Little Barry), Jeremy Irons (Alfred), Temuera Morrison (Tom Curry), Antje Traue (Faora-Ui); Runtime: 144; MPAA Rating: PG-13; producers: Barbara Muschietti, Michael Disco; Warner Bros.; 2023)
"I wonder how well Hollywood would survive financially without comic book films from the likes  of DC and Marvel."
Reviewed by Dennis Schwartz

Argentinean director Anthony Muschietti ("Mama"/"Chapter Two") and writer Christina Hodson give us a scrappy but underwhelming DC Comics universe superhero thriller story–one that's a bit too messy, but still has some entertainment value and a gift for laying nostalgia on us. The film shows some signs of vigor and heart, and is visually stunning (in other words, if you can veg out and ride along with the hokum–you got yourself a minor film you can kill some time with.

Ezra Miller plays three characters: the title speedster superhero and two versions of Barry Allen, his nerdy alter-ego, who is conflicted on how to pull off his superhero act.

Barry Allen (Ezra Miller) is a district attorney's forensics specialist. On his lab job, he finds evidence to exonerate his father (Ron Livingston), who was falsely convicted of his mother Nora's (Maribel Verdú) death. Her body was discovered in their kitchen while Henry was out at the supermarket buying a can of tomatoes for the evening pasta meal. Barry figures that he can go back in time as a superhero, buy the can of tomatoes in advance, and thus eliminate the need for da to get an alibi and that his mum will still be alive.

To me this sounds like a plausible plan for a comic book superhero film to take (like we're not talking Hamlet!). Though Ben Affleck's Batman, speaking from his position on the Justice League, dissuades The Flash (Ezra) from taking such a risky action.

I dug Sasha Calle as Supergirl. I liked the acting of Michael Shannon's General Zod as the menacing villain threatening Earth. And I was fully invested in this hokum when Michael Keaton's Batman is talked out of retirement and shouts out a war cry of "Let's get nuts." This gave me flashbacks of my nutty days during counter culture movement of the 60s.

The third act is all about the celeb stars making cameos, as comedy takes over the inane plot. Trying to identify all the celebs should keep you busy.

I wonder how well Hollywood would survive financially without comic book films from the likes of DC and Marvel. There's for sure a big audience for such films among the young population. In any case, this Flash character, in his snazzy red costume and all his twitching, gave me some laughs and perversely reminded me of being a modern-day Wally Cox when he played Mr. Peepers on TV back in the 1950s.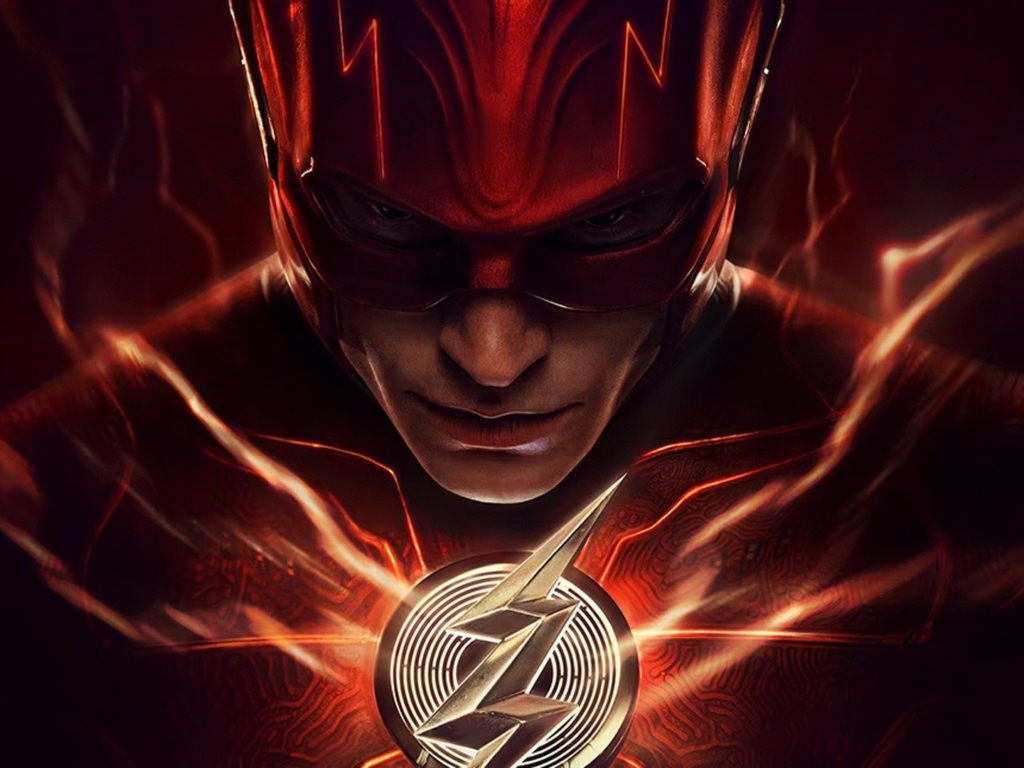 REVIEWED ON 6/12/2023 GRADE: C