FIVE DAYS ONE SUMMER
(director: Fred Zinnemann; screenwriters: Mary Austin/based on the short story "Maiden, Maiden" by Kay Boyle; cinematographer: Giuseppe Rotunno; editor: Stuart Baird; music: Elmer Bernstein; cast: Sean Connery (Douglas Meredith), Betsy Brantley (Kate), Lambert Wilson (Johann Biari), Gerard Buhr (Brendel), Jennifer Hilary (Sarah Meredith), Isabel Dean (Kate's mom), Alfred Schmidhauser (Martin), Michael Burrell (Horse Taxi Driver), Sheila Reid (Gillian Pierce); Runtime: 110; MPAA Rating: PG; producer: Fred Zinnemann; Warner Archive; 1982-in English, German, French, with English subtitles)
"The climbing scenes, which are well choreographed, take over the narrative."
Reviewed by Dennis Schwartz
Veteran American filmmaker Fred Zinnemann's ("A Man For all Seasons"/"From Here to Eternity") last film was not praised by most of the critics but I think it should have been. It has been Zinnemann's lifetime dream to make this film and he was overjoyed to raise the $15,000,000 to make it, but was disappointed it grossed only $199,000 box office in this country.

It's based on the short story "Maiden, Maiden" by Kay Boyle and is scripted by Mary Austin. The plot centers around a romantic fling by a married senior citizen Scottish doctor and his twentysomething niece.

The wealthy Scottish doctor, Douglas Meredith (Sean Connery), returns home to Scotland in 1932 after a long stay in India, with his insecure wife Sarah (Jennifer Hilary) of ten years by his side. While visiting the family business, a factory in Scotland, where he's a part-owner, he meets the owner of the other half of the factory, his niece Kate (Betsy Brantley). She's had a crush on her suave uncle ever since she was a child and since the last time he saw her she has grown up to be a pretty young woman.

The next thing we know she's off with him by train for a five-day summer rock climbing holiday in the Swiss Alps, where they pose as a married couple.

The couple stay at a postcard pretty mountain lodge, hire a trustworthy young guide, Johann (Lambert Wilson), schmooze with the polished lodge owner Brendel (Gerard Buhr) and on the first day take the rock climb on the easy trail. The doctor checks out as an experienced climber, while Kate is a neophyte.

The guide is attracted to Kate, and she becomes attracted to him. In a moment of truth-telling, she blurts out to him she's not married.

The climbing scenes, which are well choreographed, take over the narrative, especially at the climax when the film comes to life as the climb goes over dangerous glaciers to the top and the film hits its peak.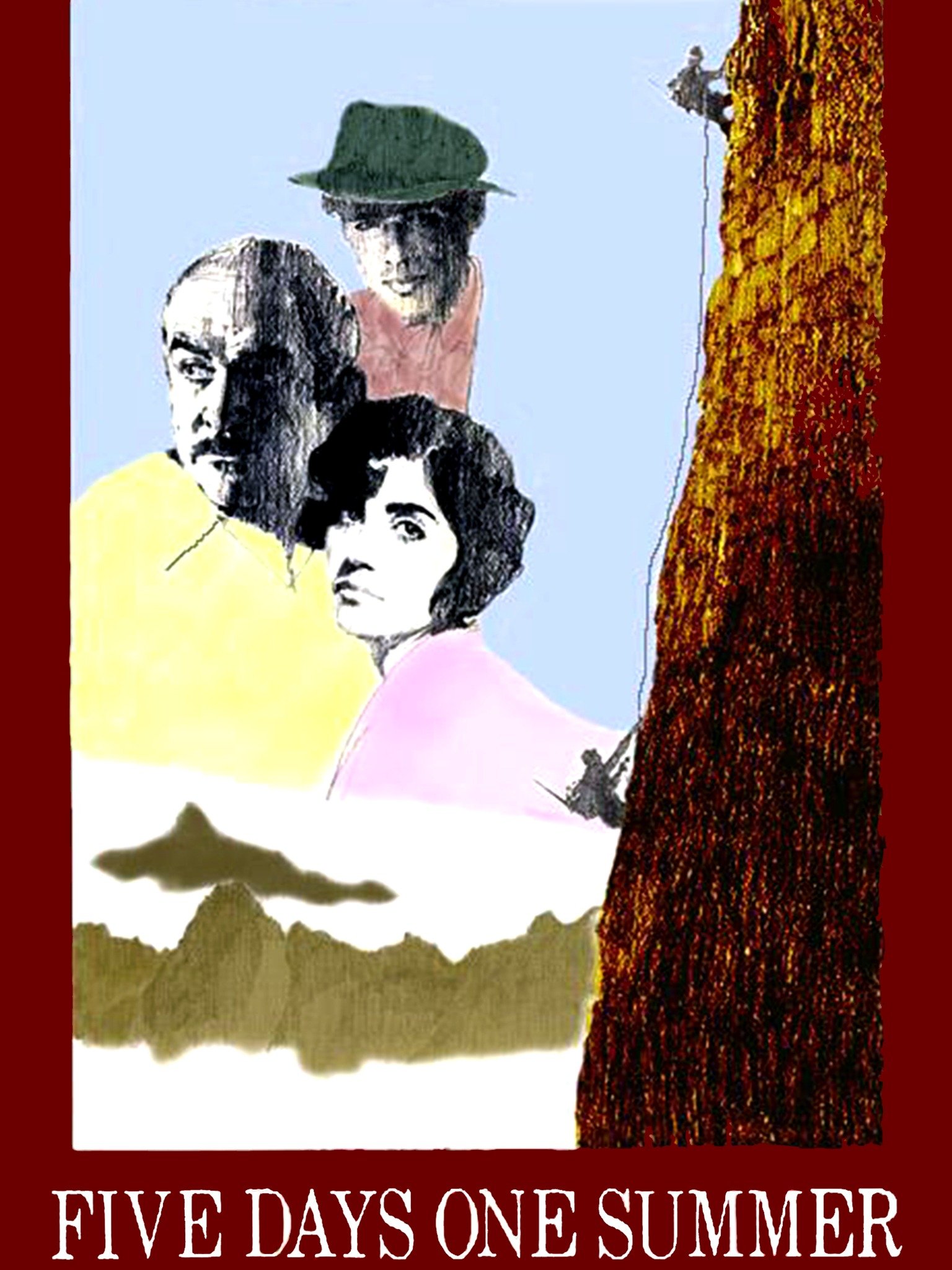 REVIEWED ON 12/14/2022  GRADE: B