FIRST WAVE, THE
(director: Matthew Heineman;  cinematographers: Brian Dawson/Matthew Heineman/Ross McDonnell/Alex Pritz/Thorsten Thielow; editor: Francisco Bello; music:H. Scott Salinas, Jon Batiste; cast: Dr. Nathalie Douge; Runtime: 93; MPAA Rating: R; producers; Matthew Heineman, Jenna Millman, Leslie Norville: National Geographic Documentary Films; 2021)
" Since COVID-19 is still far from over at present, it made for a difficult watch."
Reviewed by Dennis Schwartz

Matthew Heineman("Cartel Land"/"City of Ghosts") offers a resolute account of NYC during the first four months of the lockdown. It covers the behavior  of front-line healthcare workers and the families whose loved ones they were attempting to save. Since COVID-19 is still far from over at present, it made for a difficult watch. Nevertheless it was good to see how the healthcare workers took on this task and responded with such kindness and efficiency despite all the pressures they were under to save lives.

Heineman and his film crew embed themselves with the medical workers, giving us a taste of reality that surpasses any of the many fictionalized doctor stories regularly seen on TV– from General Hospital to Dr. Kildare.

The filmmaker had exclusive access inside a hard hit Queens hospital, Long Island Jewish Medical Center, during the critical period that began in March, 2020. We got graphic shots, which were at times too much for me. As, those scenes in the morgue gave me the chills. I would have preferred seeing a film like this when I could sigh from relief that we licked the virus.

But if you're looking for a documentary that makes the most of its cinema vérité shooting style and is well-crafted, this one is it.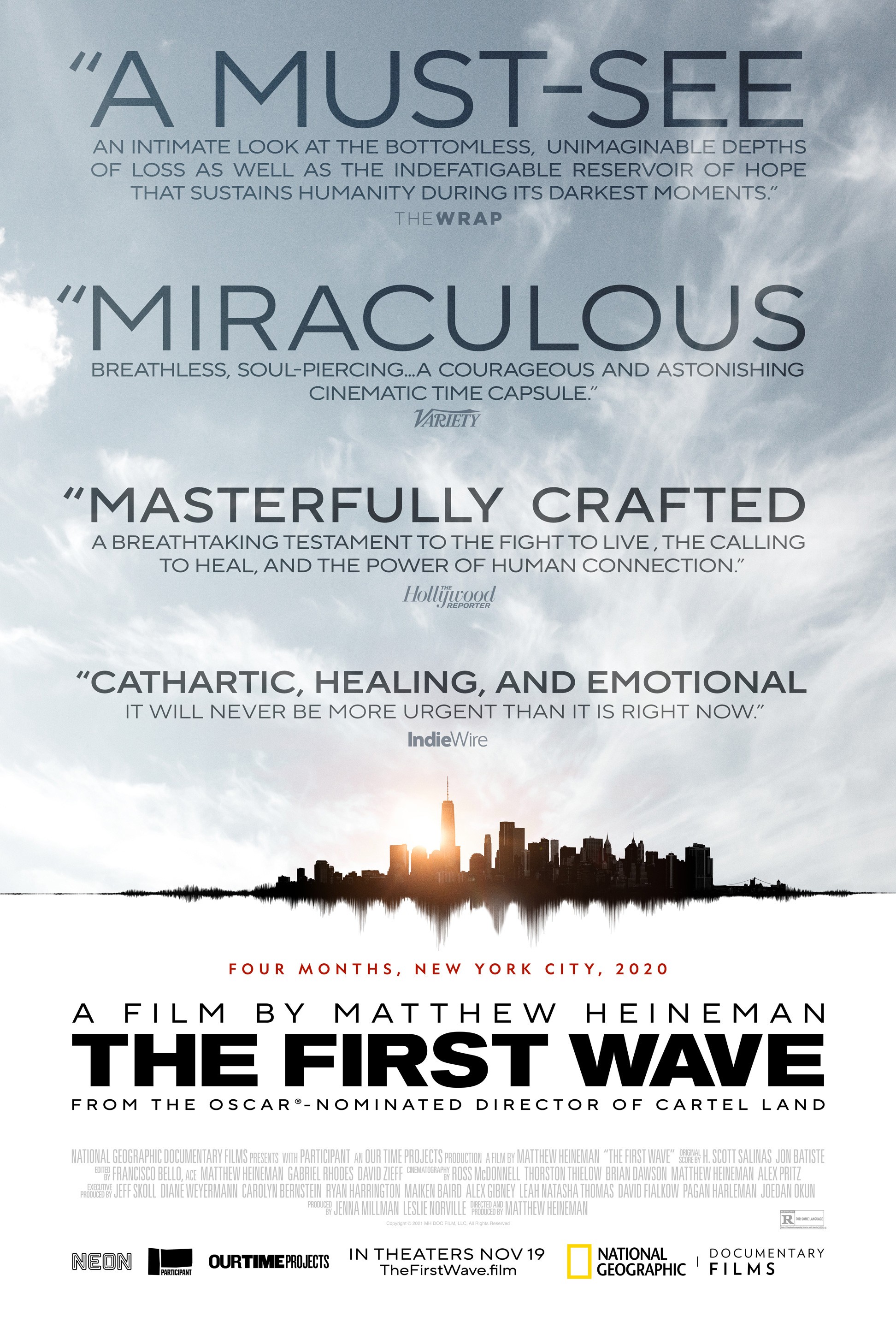 REVIEWED ON 11/22/2021 GRADE: B-