FEAR THE NIGHT
(director/writer: Neil LaBute; cinematographer: Rogier Stoffers; editor: Vincent F. Welch; music: Adam Bosarge; cast: Gia Crovatin (Mia), Maggie Q (Tess), Kat Foster (Beth), Travis Hammer (Perry), Ito Aghayere (Noelle), Brenda Meaney (Bridget), Geoff Pierson (Sheriff Bullard), James Carpinello (Bart), Kristin Leigh (Esther), Highdee Kuan (Rose),Treiser Gary (Bev), Roshni Shukla (Divya); Runtime: 92; MPAA Rating: NR; producers: Lawrence Greenberg, Lucas Jarach, Eric Brenner; Quiver Distribution, Amor Media/Amazon Prime Video; 2023)
"Gets a good performance from Maggie Q to keep it at least almost watchable."
Reviewed by Dennis Schwartz

Writer/director Neil LaBute ("House of Darkness"/"Out of the Blue") brings nothing new to this violent home invasion thriller, but gets a good performance from Maggie Q to keep it at least almost watchable (even though that's debatable).


Eight women attend a bachelorette party at a remote farmhouse in the California hills. They are assailed by a bunch of dangerous redneck masked men, led by the loudmouth Perry (Travis Hammer). The men previously had a previous run-in with Tess (Maggie Q) in town. The men are not initially after her, as they want only the stash of drugs (meth) hidden in the attic. But later decide to leave no witnesses.

There with Tess at the family's farmhouse is her oldest sister Beth (Kat Foster), whom she has a strained relationship with but is trying to reconcile with, and the youngest sister Rose (Highdee Kuan), whose party this is for. The parents of the girls are deceased. Also in attendance are friends Mia (Gia Crovatin) and Esther (Kirstin Leigh), plus Bev (Treiser Gary), Bridget (Brenda Meaney) and Divya (Roshni Shukla).

Tess is a former combat veteran of the Iraqi War, who fought in Fallujah. Now she's a recovering alcoholic who struggles to get by financially as a civilian teaching a class in self-defense.

This B-film wouldn't have reached its nadir if it didn't conclude with the appearance of the clammy woman-hating sheriff (Geoff Pierson) to add his unneeded presence to this trashy film.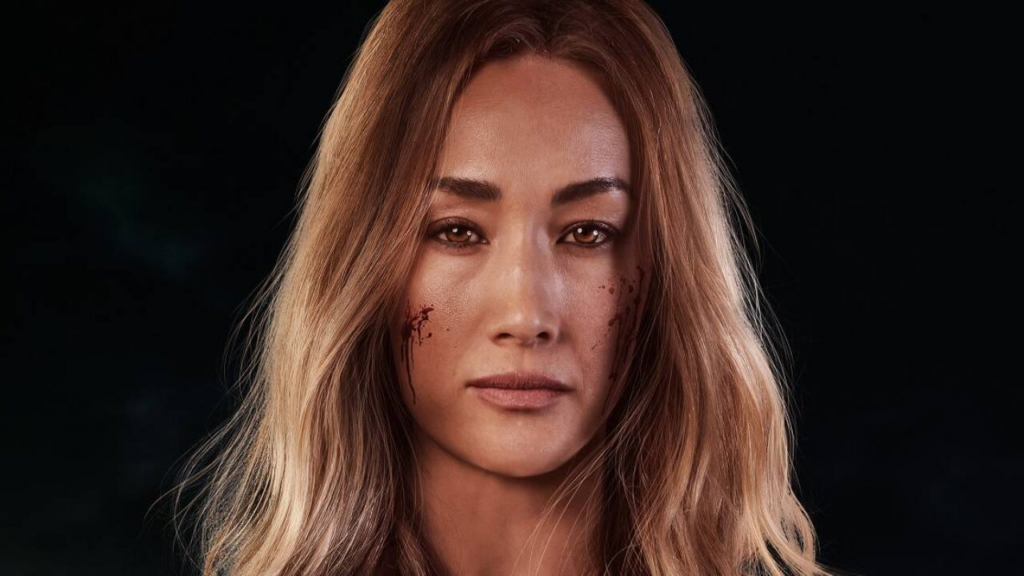 REVIEWED ON 8/23/2023  GRADE: C