FALLEN LEAVES (KUOLLEET LEHDET)
(director/writer: Aki Kaurishmaki; cinematographer: Timo Salminen; editor: Samu Heikkilä; music: ; cast: Alma Pöysti (Ansa), Jussi Vatanen (Holappa), Janne Hyytiäinen (Huotari),Nuppu Koivu (Liisa), Alma (Koira), Martti Suosalo (Boss); Runtime: 81; MPAA Rating: NR; producers: Misha Jaari, Aki Kaurismäki, Mark Lwof; Pandora Film; 2023-Finland-in Finnish with English subtitles)
"A warm and funny film."
Reviewed by Dennis Schwartz

A warm and funny film, that's also sweetly romantic. It's by the Finnish auteur Aki Kaurishmaki ("The Match Factory Girl"/"Shadows in Paradise").

Ansa (Alma Pöysti) works at a supermarket where she's exploited over poor wages. She also doesn't understand why the supermarket throws away good food at the end of each day. When caught by a security guard giving a sandwich that expired to a hungry patron, he reports her and she's fired.

Ansa goes at night to a karaoke bar and meets Holappa (Jussi Vatanen), a construction worker just as lonely as she is and they make a connection. Their first date to see a movie works out well. But then it turns out her man is a heavy drinker and when drunk he turns nasty. Holappa is unaware he has a drinking problem and its ruining his relationship with Ansa.

Whenever the couple turn on the radio at home, the news about the Russian attack on Ukraine comes on. The sad news make the Finnish listeners show a hatred for Putin. The war greatly effects Finland, a Russian border country, that is concerned over Russian aggression with its neighbors. But the Finns go on with their lives even as Russia maintains a sizable amount of troops at their border.
 
It played at the Cannes Film Festival.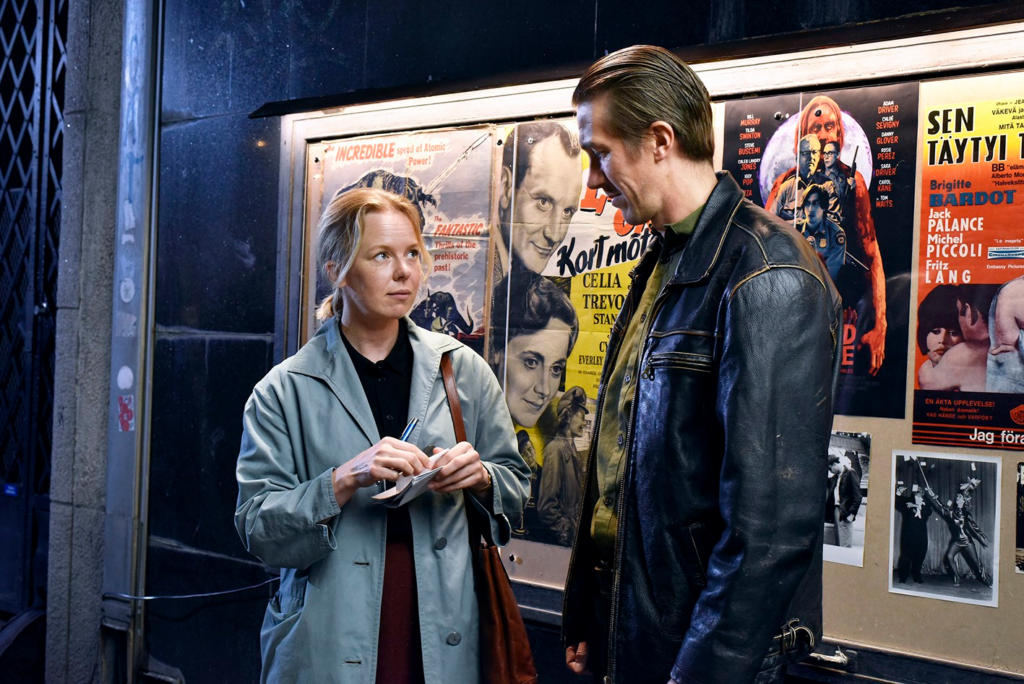 REVIEWED ON 5/30/2023  GRADE: B