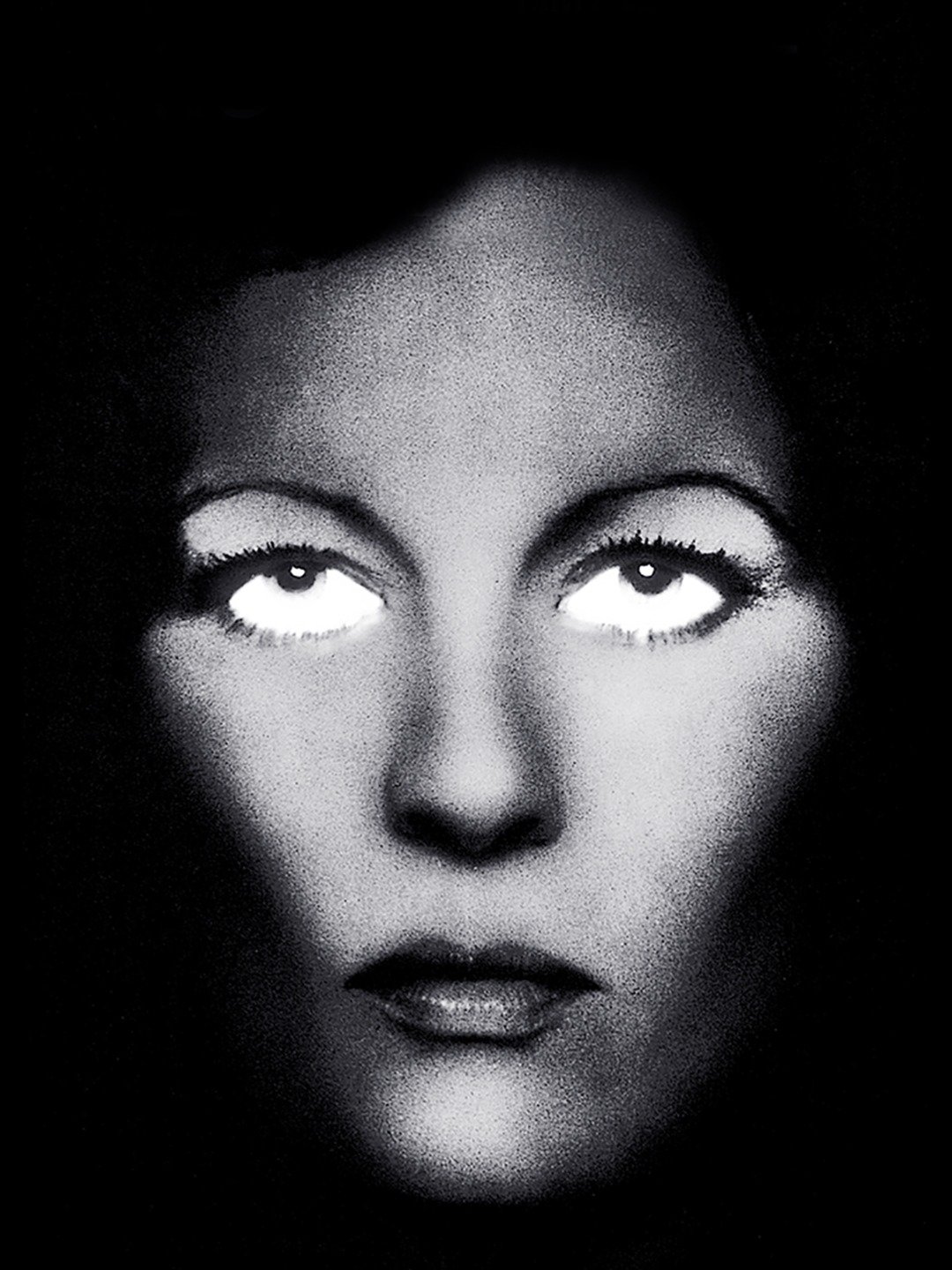 EYES OF LAURA MARS
(director: Irvin Kershner; screenwriters: John Carpenter/Julian Barry/Mart Crowley/David Zelag Goodman/Joan Tewkesbury/from a story by John Carpenter; cinematographer: Victor J. Kemper; editor: Michael Kahn; music: Artie Kane; cast: Faye Dunaway (Laura Mars), Tommy Lee Jones (John Neville), Brad Dourif (Tommy Ludlow), Rene Auberjonois (Donald Phelps), Raúl Julia (Michael Reisler), Frank Adonis (Sal Volpe), Lisa Taylor (Michele), Darlanne Fluegel (Lulu), Rose Gregorio (Elaine Cassell), Michael Tucker (Bert); Runtime: 104; MPAA Rating: R; producer: Jon Peters; RCA/Columbia Pictures Home Video; 1978)
"Turns out to be as superficial as the chic art scene it rails against."
Reviewed by Dennis Schwartz
A good looking but jejune serial killer flick set in the insular world inhabited by a trendy fashion glamor photographer in Manhattan's Soho, her workplace, and in her fancy digs on the Upper East Side. The photographer is the telepathically gifted Laura Mars (Faye Dunaway), who envisions murders just before they happen and whose controversial layouts of supine models in garter belts eyeballing ferocious dogs atop of them and a dead man in evening clothes lying in a pool with a blood-stained shirt after being shot by a scantily dressed model becomes the rage pictures of the Big Apple. It aims to be provocative about art as a means of exploitation and its violent sexual themes a bad influence for the public welfare. Writer John Carpenter's original edgy script has been changed so many times by writers (some say as many as nine uncredited writers) brought in by producer Jon Peters (hoping to make it a vehicle for Barbra Streisand, who backed out because of all the gore and instead settles for a tune on the soundtrack along with many crummy disco tunes by lesser now forgotten singers) that he left after some months and without his nurturing voice for pulp art the film turns conventionally ugly and turns out to be as superficial as the chic art scene it rails against. Filmmaker Irvin Kershner ("Never Say Never Again"/"Star Wars: Episode V – The Empire Strikes Back"/"A Fine Madness") is never able to get a handle on it, and things become increasingly more preposterous by the moment until it ends on such a sour note that one might believe the ending was written by a loony and probably be right.
It opens with Laura having a vision that the editor of her book is stabbed in the eyes, and then follows with the killing of the gallery owner who exhibited her pictures, and then more murders of Laura's friends who support her work keep popping up killed in the same way her fashion spreads are shot. Laura, who sees the murders through the killer's eyes, is given police protection and the strong shoulder of the soothing nice guy lead investigator, Lieutenant John Neville (Tommy Lee Jones), as a timid romance simmers between the workaholics.
The most likely suspects include Laura's seedy looking driver Tommy (Brad Dourif), who is a knife carrying ex-con who did time for armed robbery; Laura's aspiring novelist ex-hubby (Raúl Julia), who is a sponger and lived with the gallery owner after the divorce; and her manipulative swishy agent Donald Phelps (Rene Auberjonois).
The film becomes so convoluted and hysterical, that it remains as only a stylishly superficial thriller of little merit or interest except for those who must see train wrecks or those who are so desperate to soak up the few cheap thrills the film manages to dish out that they stick this one out hoping there's something there more than meets the eye. In the end, the film fails to live up to its promising premise and leaves off a stench like yesterday's garbage.
REVIEWED ON 5/26/2008 GRADE: C