EYE OF THE STORM (Yi qi)
(director: Chun-yang Lin; screenwriter: Tsun-Han Liu; cinematographer: Jake Pollock; editor: Meng-Ju S (infected hospital patient); cast: Chloe Xiang (Nurse Ang, young lover), Po-Chieh Wang (surgeon, Dr. Xia), Jing-Hua Tseng (Dr. Lee, young lover), Yung-Cheng Chang (taxi driver), Hsueh Shih-ling (reporter, Jin Youzhong), Fu-Chuan Hsu (infected hospital patient); Runtime: 118; MPAA Rating: NR; producer: Aileen Li; Netflix; 2023-Taiwan-in Mandarin with English subtitles)
"Its purpose was to show the sacrifices healthcare workers make as part of their job."
Reviewed by Dennis Schwartz

Taiwan TV director Chun-yang Lin in his feature film directorial debut and the script writer Tsun-Han Liu create this teary-eyed pandemic thriller set in a Taiwan hospital. It goes on for too long, the main character was too stiff and its mash-up of genres (overdosing on melodrama) leave it confusingly filmed, but it splashes enough realism on the screen to be real.


Steven Soderbergh's Contagion (2011), an intelligent and entertaining medical disaster movie, filled my need for taking in depressing pandemic films.

It follows the story of Dr. Zheng Xia (Po-Chieh Wang), a dedicated but smug surgeon in Taipei, who is trapped in a hospital lockdown on his daughter's birthday and is angry he can't be with her celebrating.

It's 2003 and it's the start of the SARS epidemic virus. The journalist Jin Youzhong (Hsueh Shih-ling) collaborates with Dr. Xia to investigate the virus's origin.


Together they make a shocking discovery about the virus, which helps the doctor care for those infected.

Real news footage is used, as it shows the panic in the city during lockdown.

Lin's Taiwanese thriller shows its empathy for those facing despair during the pandemic.
It also touches other stories besides the doctor's, that run parallel to it (like the love story between the two heroic health providers-the Nurse Ang (Chloe Xiang) and Dr. Lee (Jing-Hua Tseng)).

But, in my humble opinion, it would have been better served as a documentary. After all, its purpose was to show the sacrifices healthcare workers make as part of their job and that scenario would go better as a documentary.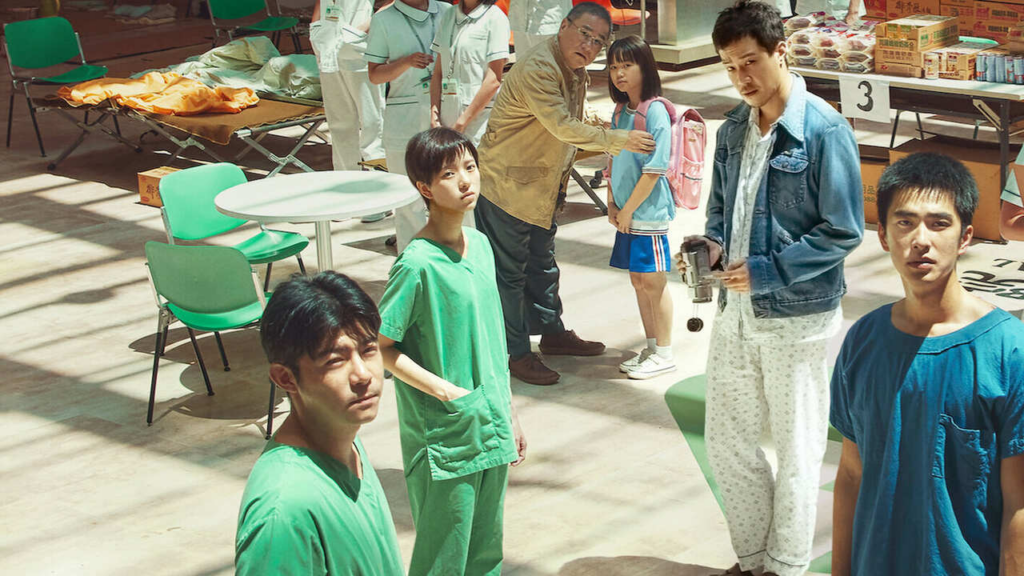 REVIEWED ON 8/22/2023  GRADE: B-