A LOVE SONG
(director/writer: Max Walker-Silverman; cinematographer: Alfonso Herrera Salcedo; editor: Affonso Gonçalves/Max Walker-Silverman; music:Ramzi Bashour; cast: Dale Dickey (Faye), Wes Studi (Lito), Michelle Wilson (Jan), John Way (Postman Sam), Sam Engbring (Cowhand), Marty Grace Dennis (Dice), Benja K. Thomas (Marie); Runtime:  81; MPAA Rating: PG; producers: Jesse Hope, Dan Janvey, Max Walker-Silverman; Bleecker Street/Cow-Hips Films; 2022)
"A poignant meditative drama about loneliness, lost youth and romance set in the American West."
Reviewed by Dennis Schwartz

An affecting feature film debut by Max Walker-Silverman–a poignant meditative drama about loneliness, lost youth and romance set in the American West. It gets really fine performances from veteran co-stars Dale Dickey and Wes Studi.

In the opening first ten minutes there's only silence, as one of the main characters goes about her business and the viewer takes in the beauty and emptiness of the surroundings.

The widowed Faye (Dale Dickey) sits by an old trailer, hitched to a pick-up truck, in the scenic landscape of rural Colorado. She traps crayfish in pots by the lake, has her morning coffee, and listens on her old transistor radio to the 'Longines Symphonette'. She is living on campsite No. 7, not far from the place where she was raised.

In her trailer we spot two books – A Field Guide to Birds, from which she uses to identify them by their song, and A Field Guide to Stars, which she reads at night.

On campsite No.2 a lesbian couple (Michelle Wilson and Benja K. Thomas) live who like talking to the friendly Faye about matters of love and passing time with the company of another.

We gradually learn Faye has come here to possibly meet an old childhood friend and lover named Lito (Wes Studi), following the death of both of their partners.

There's a comic relief spot where a family clan of four brothers and their little sister (Marty Grace Dennis) arrive by truck to disinter their father – currently buried beneath Faye's van – and move him away from here by using a newly arrived oil derrick.

Lito eventually arrives and the old friends spend a happy couple of days catching up with things, gently making contact again and dazzling each other by playing a duet on their guitars.
It screened at Sundance.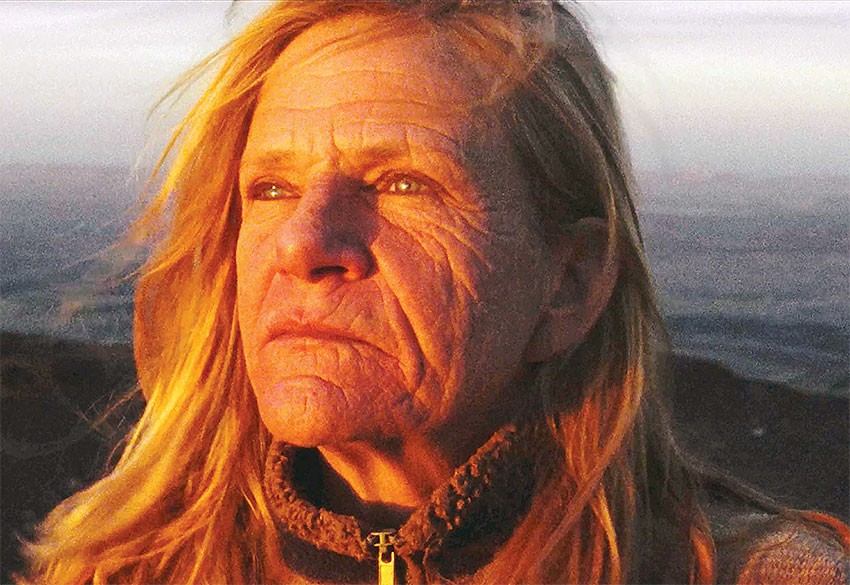 REVIEWED ON 7/13/2022 GRADE: A-