EXTRACTION II
(director: Sam Hargrave; screenwriters: Joe Russo/based on the graphic novel Ciudad by Andy Parks/story by Parks, Joe and Anthony Russo; cinematographer: Greg Baldi; editors: William Hoy/Alex Rodriquez; music: Alex Belcher/Henry Jackman; cast: Chris Hemsworth (Tyler Rake), Adam Bessa (Yaz), Daniel Bernhardt (Konstantine), Tornike Gogrichiani (Zurab), Golshifteh Farahani (Nik Khan), Tinatin Dalakishvili (Ketevan), Andro Japaridze (Sandro), Olga Kurylenko (Mia), Idris Elba (Alcott); Runtime: 123; MPAA Rating: NR; producers: Sam Hargrave/Chris Hemsworth/Peter Schwerin/Mike Larocca/Patrick Newall/Joe and Anthony Russo; Netflix; 2023)
"A brainless action pic efficiently directed as if a video game."
Reviewed by Dennis Schwartz

A brainless action pic efficiently directed as if a video game by the stuntman-turned-director Sam Hargrave ("Extraction"). It's Hargraves' sequel to his blockbuster box office hit Extraction that's based on the graphic novel Ciudad by Andy Parks, and the story is by the brothers Joe and Anthony Russo.


In the previous film you could take the Aussie mercenary Tyler Rake (Chris Hemsworth) for dead at the film's end. But he nicely recovers when recuperating in a wilderness cabin in Austria, helped by his business pals Yaz (Adam Bessa) and his sister Golshifteh Farahani (Nik).


Rake starts raking again when he and his colleagues accept the job offered by the mysterious Brit (Idris Elba), who shows up at his cabin saying he's a friend of his Georgian ex-wife (Olga Kurylenko). He's told her sister Ketevan (Tinatin Dalakishvili) is married to Davit Radiani (Tornike Bziava), a brutish drug and arms crime lord who is keeping her and their two children imprisoned with him. His job will be to extract them. Making things tougher is that Davitt's followers are a nasty criminal sect of religious zealots called the Nagazi and they team up with his equally unhinged, overly protective brother Zurab (Tornike Gogrichiani), who will stop at nothing in the name of revenge.

The 'rescue' sequence, the heart of this audience friendly action fan film, is a 21-minute continuous fight. The body count is over-the-top high. According to director Hargrave, this action scene took 4-5 months to rehearse and 29 days to film.


If you want an action pic that's well-choreographed by physically fit actors, this one explodes on the screen. But if you're looking for a less of an escapist film with a deeper plot, I'd look elsewhere.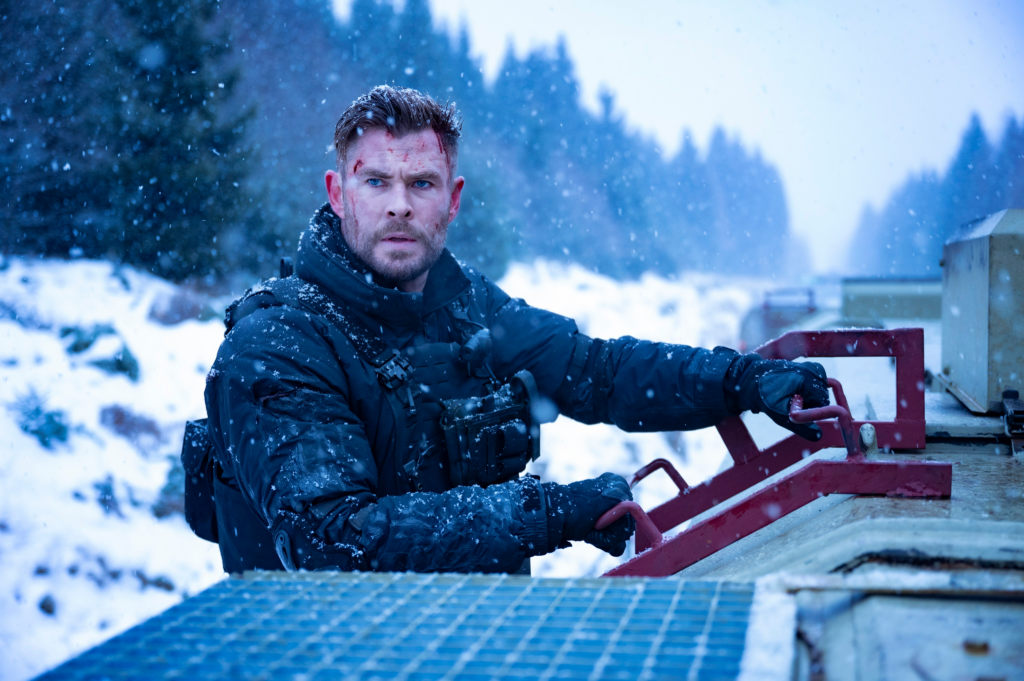 REVIEWED ON 7/5/2023  GRADE: B-