ESCAPE THE FIELD
(director/writer: Emerson Moore; screenwriters: Sean Wathen/Joshua Dobkin; cinematographer: Stephen Chandler Whitehead; editor: Mitch Martin; music: Will Musser; cast: Jordan Claire Robbins (Sam), Theo Rossi (Tyler), Shane West (Ryan), Tahirah Sharif (Cameron), Elena Juatco (Denise), Julian Feder (Ethan), Niki Kerro (Rachel), Dillon Jagersky (The Monster); Runtime: 89; MPAA Rating: R; producers; Andrew Davies Gans, Michael Philip, Jason Moring, Emerson Moore:  Lionsgate; 2022)
"The characters are cliched and the story is mindless."
Reviewed by Dennis Schwartz

Emerson Moore is a first time feature film director who works with writers Sean Wathen and Joshua Dobkin to come up with this nonsense ripoff of  the "Escape Room. This is a labyrinth thriller – where a group of characters wake up to find themselves trapped in a deadly puzzle in some undisclosed location in America. It's a bad film, one that's ridiculous. The characters are cliched and the story is mindless. It would work better as a video game than a movie. But for those wanting low-brow entertainment this mediocre survival film might be good enough for that.

Six strangers–A glasses wearing computer programmer, a lesbian Brit woman, Cameron (Tahirah Sharif); a divorced dad named Tyler (Theo Rossi); an Afghanistan vet, Ryan (Shane West); a hospital ER doctor, Sam (Jordan Claire Robbins); a cranky Pentagon employee named Denise (Elena Juatco), and a preppie schoolboy named Ethan (Julian Feder) — wake up in a cornfield unaware of who drugged them and how they got dropped off in the field. Each has on them a tool (a knife, matches, compass, lantern), with each tool engraved with a symbol of their captor. The tools can help them escape. For example, Sam has a gun with one bullet. They have no food or water, and someone unknown is hunting them down.


When trust between them fades, an invisible monster picks them off one at a time.

How they escape and who doesn't is what it's all about.

Since I could care less what happened to them, I could care less about the film.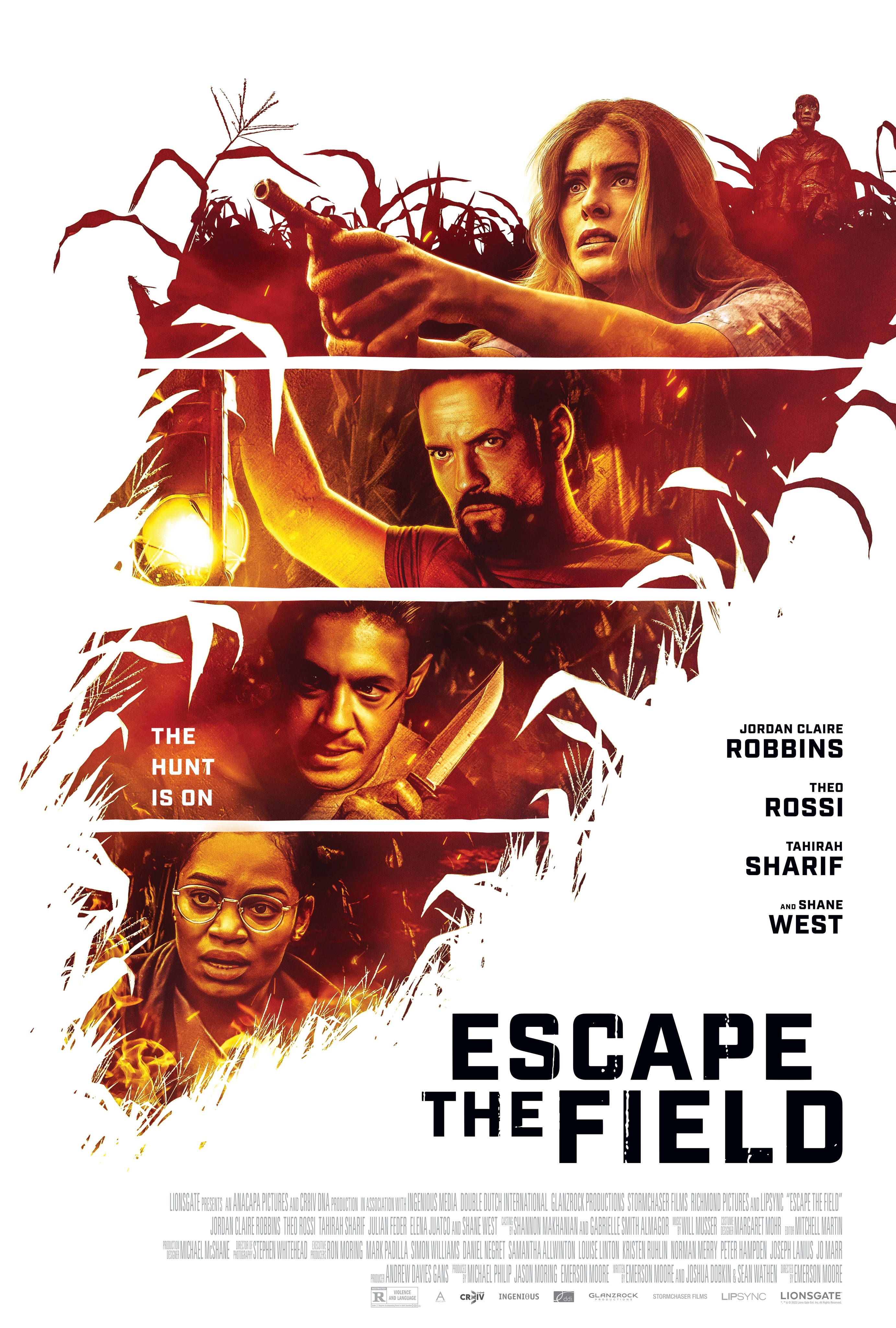 REVIEWED ON 5/16/2022 GRADE: C