ENGINEER, THE
(director/writer: Danny A. Abeckaser; screenwriter: Kosta Kondilopoulos; cinematographer: Barry Markowitz; editors: Eric Yalkut Chase, Steve Hansel; music: Lionel Cohen; cast: Emile Hirsch (Etan), Angel Bonanni (Avi), Danny A. Abeckaser (Yakov), Tzahi Halevi (Gili), Dan Mor (Tamas), Oshri Cohen (Shin Bet agent), Omer Hazan (Levi), Yarden Toussia-Cohen (Fanni), Adam Haloon (Yaya Ayyash, The Engineer), Robert Davi (American Senator); Runtime: 93; MPAA Rating: R; producers: Yoav Gross, Danny A. Abeckaser; Lionsgate; 2023)
"Doesn't raise any excitement, as it fails to build suspense."
Reviewed by Dennis Schwartz

The formulaic action thriller is set in the mid-90s. It's a B-film about a Palestinian suicide-bomber that is based on true events, but its narrative is filled with factual errors and one-dimensional characters. It's directed by the born in Israel but raised in Brooklyn producer turned director Danny A. Abeckaser ("Inside Man"/"Mob Town") and written by Kosta Kondilopoulos.

In a documentary style it recreates the bus bombings that rocked Israel between 1993 and 1996 from a ruthless Hamas operative. The Tel Aviv bus bombings on civilians had an impact on derailing the ongoing at the time Israeli-Palestinian peace talks.

In one bus bombing, one of the fatalities is the daughter of the powerful fictional US Senator Adler (Robert Davi).   .


The plot follows two teams of Israeli agents tracking down the mastermind bomber known as the Engineer (Adam Haloon). One team from Israeli intelligence, led by the suspended ex-Mossad interrogating agent Etan (Emile Hirsch) who now partners with Shin Bet agents, while the other team is from Adler's ex-Mossad team led by Avi (Angel Bonanni).


The film doesn't raise any excitement, as it fails to build suspense and its bland star Emile Hirsch is miscast playing the lead. Though not awful, it should have been better.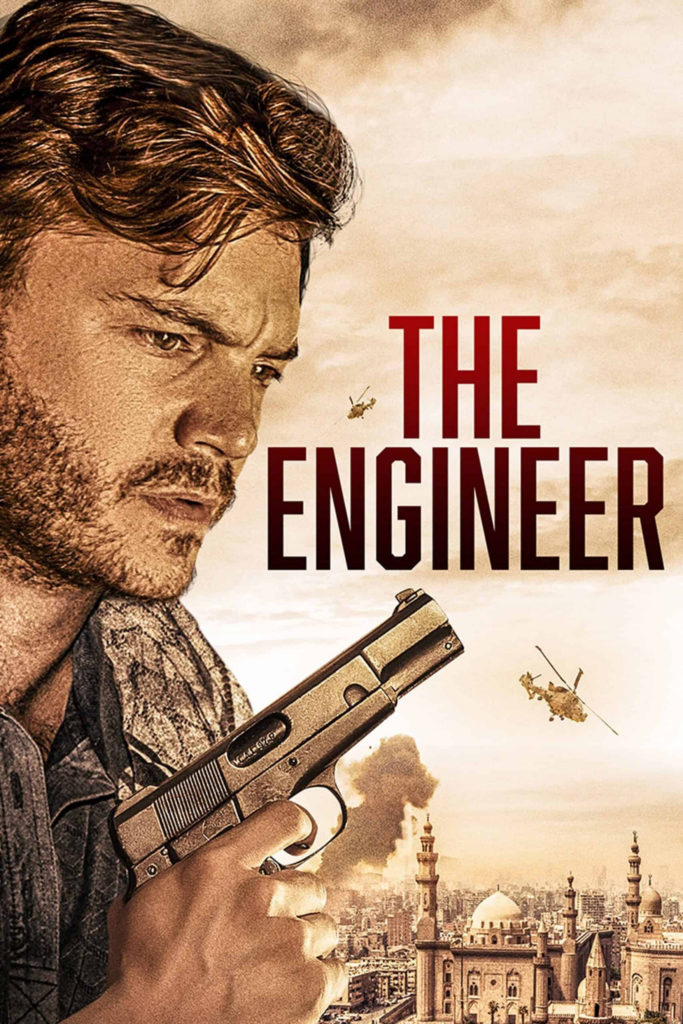 REVIEWED ON 9/2/2023  GRADE: C+