EAT WHEATIES
(director/writer: Scott Abramovitch; screenwriter: based on the novel 'The Locklear Letters' by Michael Kun; cinematographer: Phil Miller; editors: Salamo Levin/Elizabeth Shroder; music: Kevin Krouglow; cast: Tony Hale (Sid Straw), Daniella Brooks (Wendy), Elisha Cuthbert (Janet Berry-Straw), David Walton (Tom Straw), Sarah Chalke (Frankie Riceborough), Paul Walter Hauser (James Fisk), Alan Tudyk (Dave Lambert), Robbie Amell (Brandon), Kylie Bunbury (Allison), Sarah Burns (Kate Drew), Lamorne Morris (Sam Haller), Sarah Goldberg (Jeanne), Sugar Lyn Beard (Carla Fisk), Hayden Szeto (Keaton), Rizwan Manji (Bob Rapp), Mimi Kennedy (Edna Straw), Phil Reeves (Eatl Straw); Runtime: 88; MPAA Rating: NR; producers: David Phillips/Scott Abramovitch; Phillm release./Embelle Films/Apple TV; 2021)
"An undernourished comedy."
Reviewed by Dennis Schwartz

Writer/director Scott Abramovitch in his debut feature attempts to dramatically serve us a bowl of cringe-worthy comedy. His attempt at humor fails.

It's based on the novel 'The Locklear Letters' by Michael Kun.

Despite lining up an all-star cast of TV performers, it turns out to be an undernourished comedy because of the anemic direction and its clumsy narrative.

Sid Straw (Tony Hale) is an obnoxious nerd, who works in a cubicle as a marketing executive for an LA firm. As a grad of Penn University, he's been selected by them to co-chair for the West Coast alumni a reunion. This gives him a chance to reunite with his classmate Elizabeth Banks, who went on to become a popular actress. Sid dated her sorority sister in college. The needy Sid is  anxious to brag to those around him that he knew Banks in college.

The film gets its awkward title because Banks' catch-phrase in college was "Eat Wheaties!"

Not thinking he would be believed, he posts dumb messages on Facebook to try and prove it.

The dude is not likable, which you can also say about the film.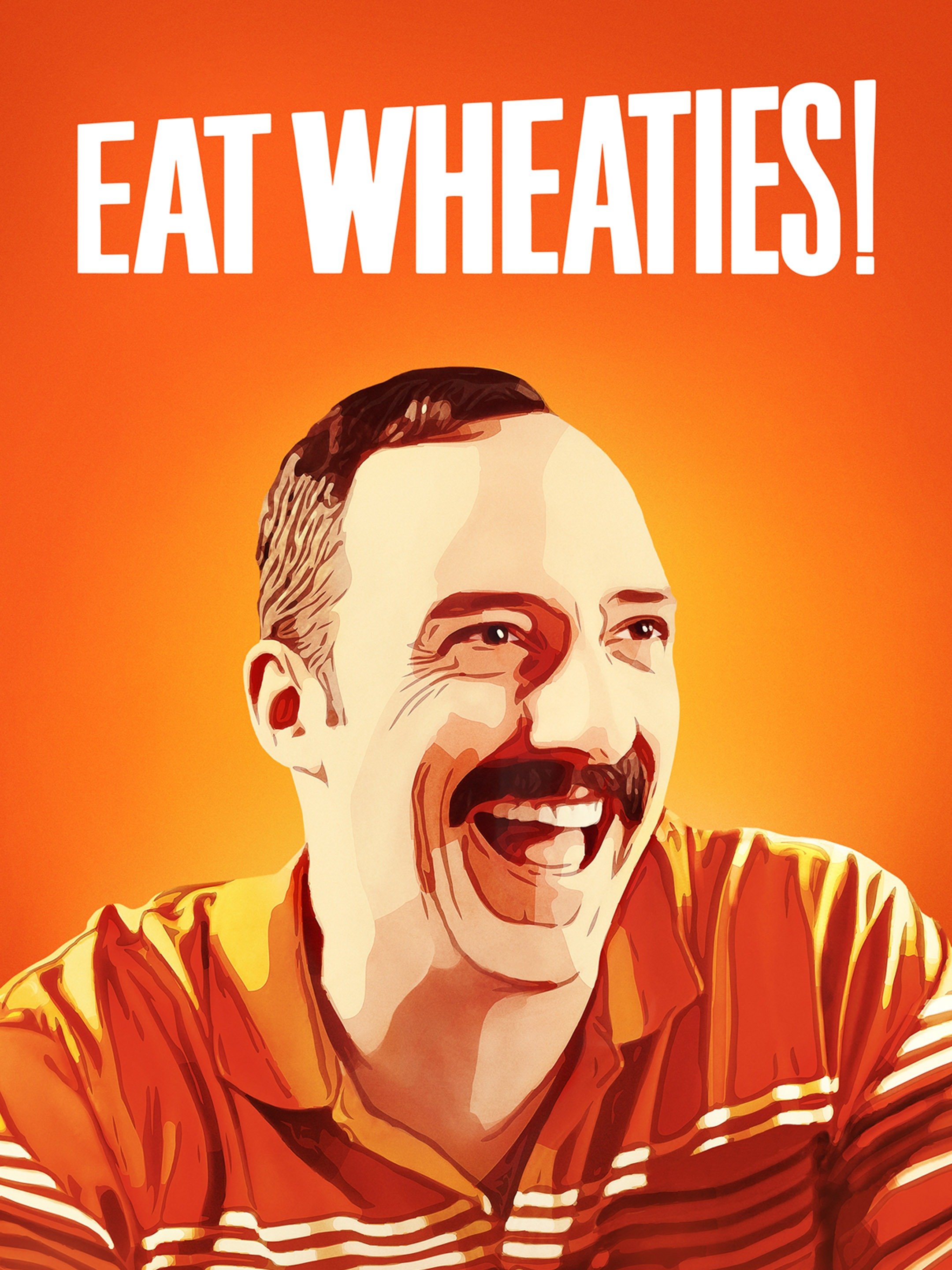 REVIEWED ON 5/30/2021 GRADE: C+