DREAMING WALLS: INSIDE THE CHELSEA HOTEL
(director/writer: Amélie van Elmbt, Maya Duverdier; cinematographers: Joachim Philippe, Virginie Surdej; editors: Alain Dessauvage, Julie Naas; music:Michael Andrews.; cast: Steve Willis, Bettina Grossman, Rose Cory, Merle Lester Levine, Stanley Bard, Gina Healey, Pablo Martinez, Zoe Serac Pappas, Nicholas Pappas, Virgil Thomson; Runtime: 80; MPAA Rating: NR; producer: Hanne Phlypo; Magnolia Pictures; 2022)
"In their own artful way, the filmmakers honor the hotel as a center of culture."
Reviewed by Dennis Schwartz

The slight documentary by the Belgian filmmakers Amélie van Elmbt ("The Elephant and the Butterfly") and first-timer Maya Duverdier takes a peek at Manhattan's celebrated Chelsea Hotel, located on 23rd St. It looks at the current state of the legendary Manhattan hotel and its remaining elderly eccentric residents, and pays homage to it as the previous home to bohemians and artists through the years as it wonders if the place still has a life left after its recent death.

The hotel has lost its counterculture luster and is under new management (real estate people), who for the last ten years are renovating it and trying to restore it to make it into a luxury hotel (even offering some residents money to leave).

The filmmakers want to recall its glory days in the 1960s.

The hotel was built in the 1880s, and has housed such colorful and famous residents through the years as Mark Twain, Dylan Thomas, Tennessee Williams, Allen Ginsberg, Oscar Wilde, Salvador Dali, Arthur C Clarke, Patti Smith, the superstars of Warhol's Factory, Madonna, Janis Joplin, Bob Dylan and Jimi Hendrix.

There's not much context to its narrative but it listens to ghostly voices still embedded in its walls from the past, as the hotel's walls act as a haunting reminder of its past. It uses archival footage and interviews with residents to tell its story. It's oldest resident is an artist, Bettina Grossman, who tells us the developers hoped she would die soon to get her apartment. Before the film was completed she obliged them and died at 94.

In their own artful way, the filmmakers honor the hotel as a center of culture. I just wish they provided more details about its history.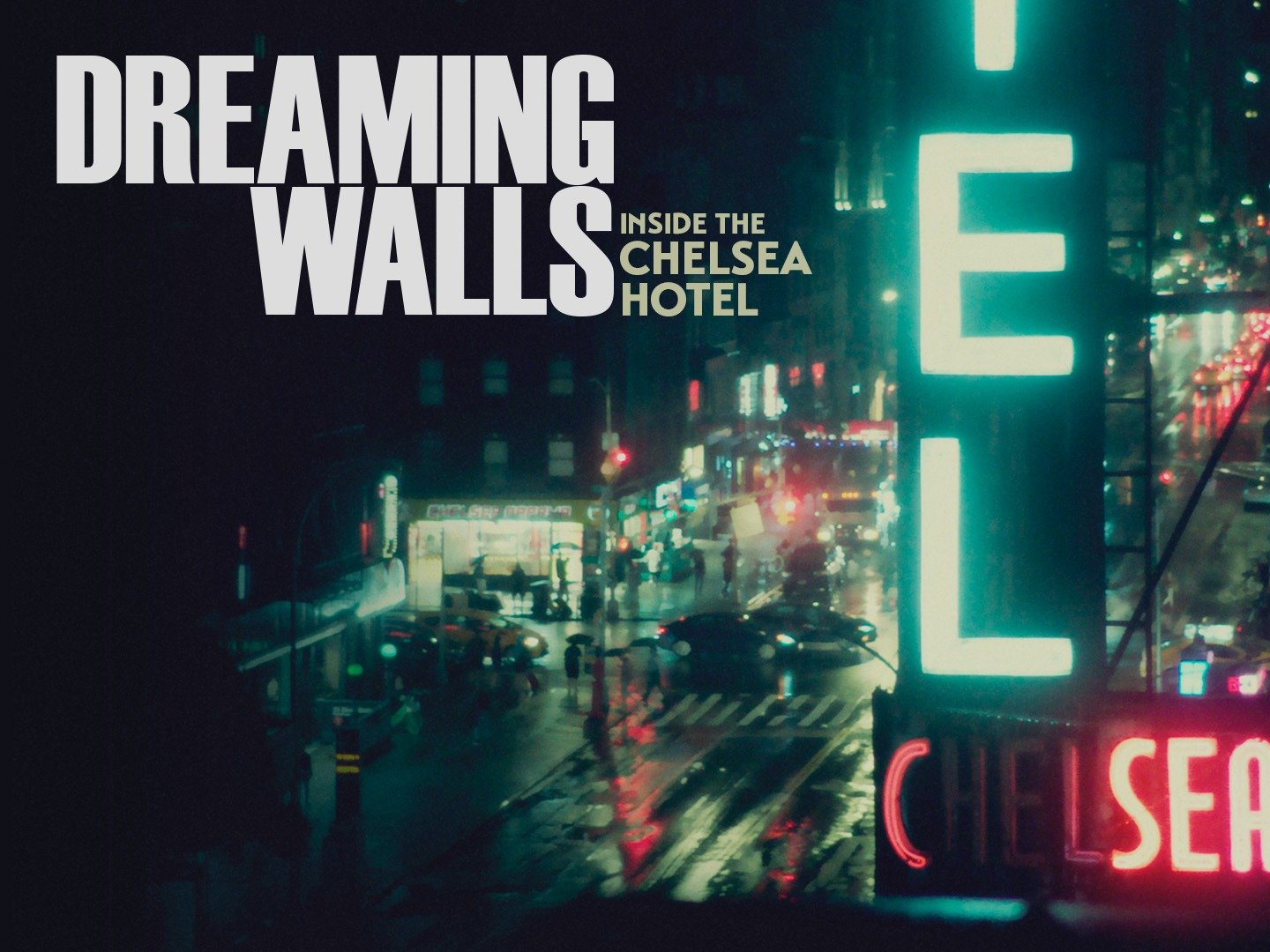 REVIEWED ON 7/17/2022 GRADE: B-