DEEP WATER
(director/writer: Adrian Lyne; screenwriters: Zach Helm, Sam Levinson/based on the novel by Patricia Highsmith; cinematographer: Eigil Bryld; editors: Tim Squyres, Andrew Mondshein; music:Marco Beltrami; cast: Ben Affleck (Vic), Anne De Annas (Melinda), Tracy Letts Don Wilson), Finn Wittrock (Tony Cameron), Dash Mihok (Arthur), Lil Rel Howery (Grant), Kristen Connolly (Kelly Wilson), Brendan C. Miller (Joel Dash), Jacob Elordi (Charlie De Lisle), Rachel Blanchard (Kristen Peterson), Michael Braun (Jeff Peterson), Jade Fernandez (JenFernandez), Grace Jenkins (Trixie), Devyn Tyler (Mary Washington), Jeff Pope (Chief Nichols); Runtime: 115; MPAA Rating: R; producers; Arnon Milchan, Garrett Basch, Steven Zaillian, Guymon Casady, Benjamin Forkner: Hulu; 2022-USA/Australia)
"Leaves things stuck in deep water." 
Reviewed by Dennis Schwartz

After a twenty year absence from directing, the 81-year-old Adrian Lyne ("Jacob's Ladder"/"Unfaithful"), a filmmaker known for doing the erotic, returns with this sexual thriller. Though it's based on the acclaimed mystery writer Patricia Highsmith's 1957 novel, an author favored by Hitchcock (he filmed her "Strangers on a Train"), the weak script by Zach Helm and Sam Levinson leaves things stuck in deep water. It was filmed in 2019 but was delayed because of the COVID-19 pandemic.

Vic (Ben Affleck) and Melinda Van Allen (Anne De Annas) live in a small New England town (relocated from the novel's New Orleans) and are in a rocky marriage. To save it they are experimenting with a radical way to keep the marriage together. He does it for the sake of his young precocious daughter whom he adores, Trixie (Grace Jenkins). Thereby Vic allows Melinda to have sex with other men as long as she stays married.

The older rich man, Vic, is handsome, cultured and as a hobby raises snails in his greenhouse. He has come over the years to despise his wife for her indifference to him and his beloved daughter. She regularly drinks heavily on evenings while he watches her in bars or at parties where she meets younger men. She does not care if she humiliates him, as he acts all passive-aggressive about it (as we're never really sure how he feels).

Vic's friends Nash (Lil Rel Howery), Jen (Jade Fernandez), and Arthur (Dash Mihok) warn him that his wife is probably cheating on him, which doesn't seem to phase him.

Two of Melissa's lovers mysteriously vanish, and by the time a third man involved with Melinda, the pianist Charlie De Lisle (Jacob Elordi), is found dead in his swimming pool, he's suspected of murder by his wife, the police and their crime writer new neighbor Don Wilson (Tracy Letts).

The main characters have no spark between them on screen even if supposedly flirting with each other in a real-life romance. Because both come across as unlikable it was hard to care for either even if the story was poised at times to hit home with a thud at the marital problems many moderns have in this updated Highsmith work (without many of the twists in the book). Nevertheless I admit I enjoyed watching it (thinking of it as cable movie fare, though with a talented director) and view it favorably for its enticing camp ways. It's like having an appetite for junk food and just digging in without apologizing.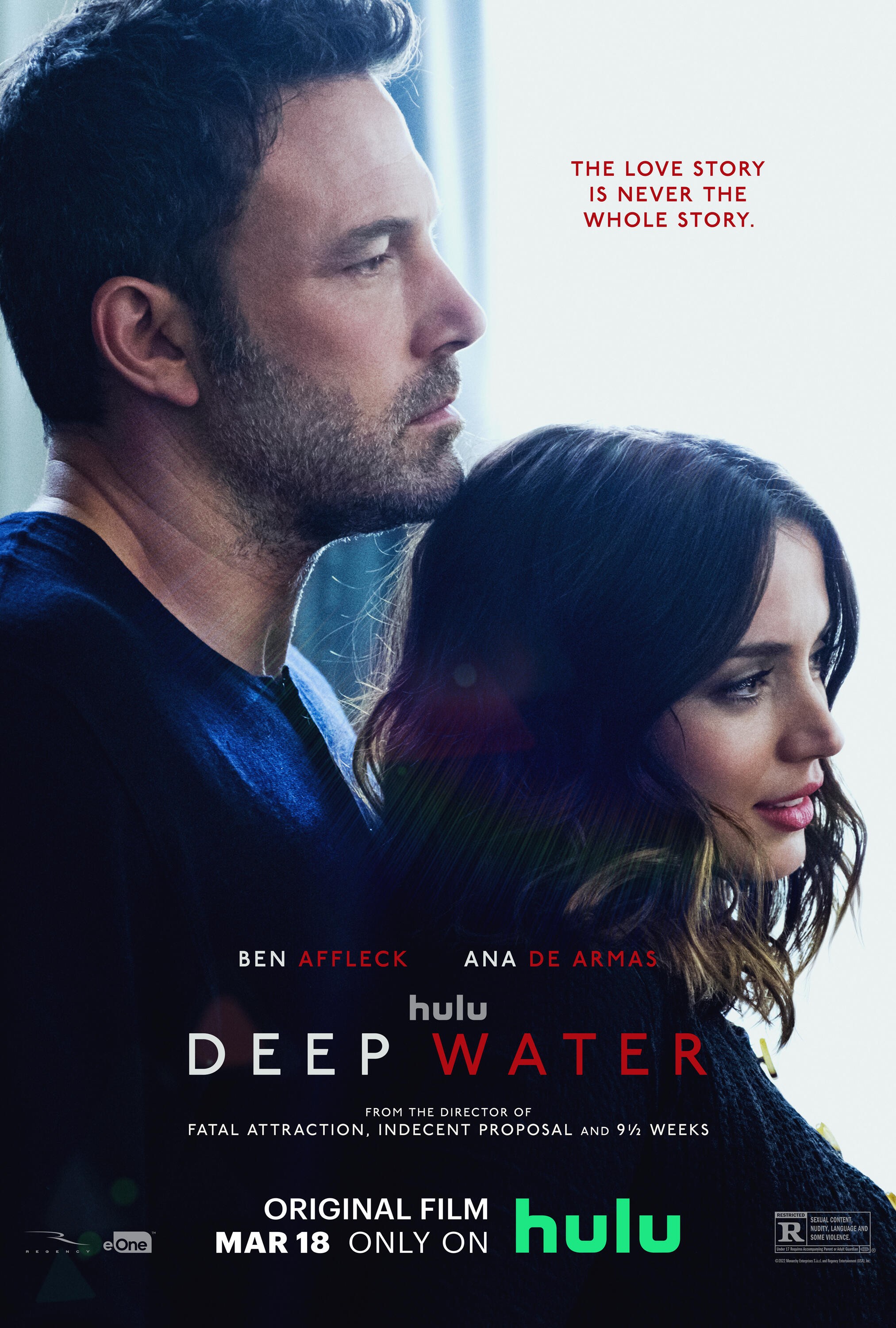 REVIEWED ON 3/18/2022 GRADE: B-