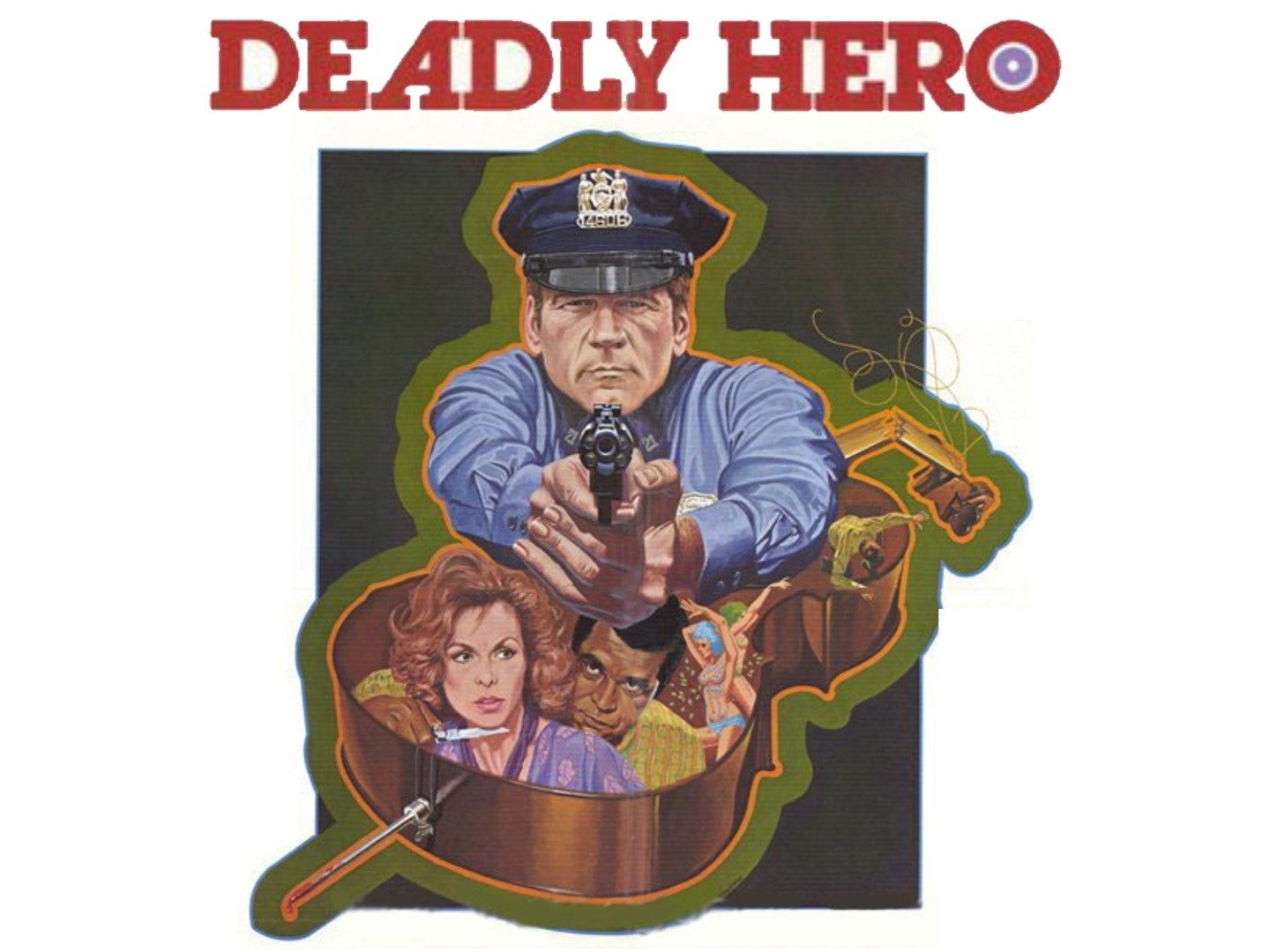 DEADLY HERO
(director: Ivan Nagy; screenwriters: George Wislocki/Don Petersen; cinematographer: Andrzej Bartkowiak; editor: Susan Steinberg; music: Brad Fiedel/Tommy Mandel; cast: Don Murray (Lacy), George S. Irving (Reilly),Treat Williams (Billings), James Earl Jones (Rabbit), Charles Siebert (Baker), Diahn Williams (Sally), Lilia Skala (Mrs. Broderick), Hank Garrett (Buckley), Dick A. Williams (D.A. Winston), Mel Berger (Arco), Conchata Ferrell (Slugger Ann), Ron Weyand (Captain Stark); Runtime: 102; MPAA Rating: R; producer: Thomas J. McGrath; AVCO Embassy Pictures; 1975)


"Complex psychological thriller about a terrorizing NYC cop gone amok."
Reviewed by Dennis Schwartz
Ivan Nagy ("Mind Over Murder"/"Touch Me"/"Jane Doe") does a good job directing this rather complex psychological thriller about a terrorizing NYC cop gone amok. It's written by Don Petersen and George Wislocki. The location shots by cinematographer Andrzej Bartkowiak are quite effective in creating a realistic urban jungle.
Cellist Sally (Diahn Williams) is brutalized at knife-point in her West Side apartment by a maniac black attacker named Rabbit (James Earl Jones). White cop Lacy (Don Murray) rescues her in a hostage situation by shooting the perp after he surrenders while unarmed. The once detective Lacy, demoted to patrol cop duty for complaints over excessive use of force lodged against him, gets a relieved Sally to alter the rescue story in order to make him look like a hero and thereby making it possible for him getting back his detective position. Later, when regaining her composure, Sally decides to change her story and tell the truth. The rescuer, a decorated for bravery veteran cop but one with a history of racism, violence and deep-rooted psychological issues, then pursues Sally in the hopes of silencing her with threats, then by hiring someone to kill her and when even that doesn't work by kidnapping her. The tortured cop believes his career would be ruined by her testimony, as he will be tried for murdering the mugger.
The film received mostly poor reviews upon its theater release and was a box office flop, but when viewed today is almost must-see entertainment because of its raising questions over violent arrests by white cops of black men. That racial problem is currently making headlines across the country.
REVIEWED ON 4/23/2015 GRADE: B-
© ALL RIGHTS RESERVED DENNIS SCHWARTZ