DEAR EVAN HANSEN
(director/writer:Stephen Chbosky; screenwriter:Steven Levenson/based on the music stage play with music and lyrics by Justin Paul and Beni Pasek; cinematographer: Brandon Trost; editor: Anne McCabe; music:Benj Pasek, Justin Paul; cast: Ben Platt (Evan Hansen), Julianne Moore (Heidi Hansen), Amy Adams (Cynthia Murphy), Amandla Stenberg (Alana), Danny Pino (Larry Murphy), DeMarius Copes (Oliver), Kaitlyn Dever (Zoe Murphy), Nik Dodandi (Jared Kalwani),  Colton Ryan (Connor Murphy); Runtime: 137; MPAA Rating: PG-13; producers; Marc Platt, Adam Siegel: Universal Pictures; 2021)
"I never felt comfortable with the leading character. "
Reviewed by Dennis Schwartz

The Tony, Grammy and Emmy Award winner Ben Platt, playing the shy Evan Hansen, reprises his role as an anxious, isolated high school senior yearning for acceptance with his peers following the suicide of his volatile classmate Connor Murphy (Colton Ryan), a kid with little love in his heart. The flawed film version, nowhere as good as the earnest Broadway hit on Teen suicides, is nevertheless adequately directed by Stephen Chbosky ("The Perks of Being a Wallflower"/"The Four Corners of Nowhere"). It's based on the music stage play with music and lyrics by Justin Paul and Beni Pasek, and is delicately scripted by Sam Levenson with a kind of "gallow's humor" about teenage mental health issues, a comic vibe that never seemed right since its main character was a vile manipulator of the truth and not a good guy who was misunderstood.

As the story goes, Ben is a serial liar and someone who uses a troubled high school classmate's problems to gain popularity after his suicide. The movie expects us to look at the protagonist in a sympathetic light because he also has problems like the suicide kid who was ostracized and is also disliked by his classmates. Since I couldn't forgive the lies, I never felt comfortable with the leading character. Furthermore the 28-year-old actor playing the teen part never was believable. It's meaningless to me if you say that John Travolta pulled off the teen age thing in Grease as an older man–that was then and this is now.

After the tragedy, Connor's crushed mom and stepfather (Amy Adams and Danny Pino) become convinced that Evan was Connor's best friend after reading a letter he wrote his classmate giving counseling help.  Though that is not true, Evan goes with it rather than correct the misunderstanding and tell the truth.

The reclusive Evan now because a daily visitor to the home of the wealthy Murphy family and acts on the crush he has for Connor's suspicious sister Zoe (Kaitlyn Dever). In school, Evan's popularity grows and his likes on social-media go through the roof. After Evan's phony but moving speech at Connor's memorial goes viral, he's treated as is if he were a savior and his tribute song to his pal, "You Will Be Found," gets wide recognition.

The few bright spots in such a phony-baloney film are with the always superb actress Julianne Moore playing Evan's overworked single mom and treating us to a fine song; Amandla Stenberg, playing the school activist and moral conscience, who gives us the film's best number about anonymity that she helped write.

The film deserves to be ripped for using mental health issues in such a base way to serve its own selfish ends.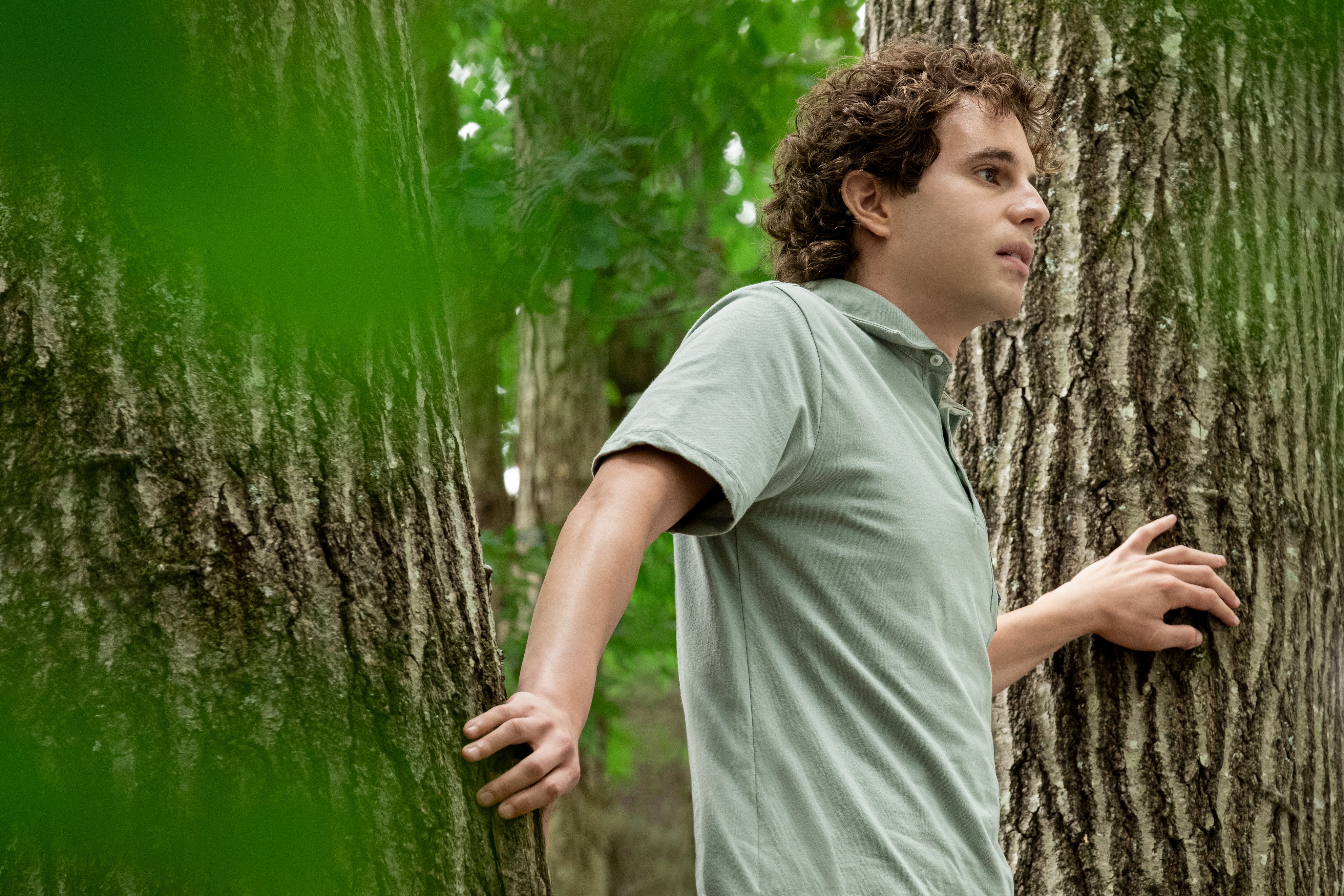 REVIEWED ON 9/27/2021 GRADE: C+