DEAR DAVID
(director/writer: John McPhail; screenwriters: Mike Van Waes, Evan Turner, based on the tweets by  Adam Ellis; cinematographer: Stephen Chandler Whitehead; editors: Glenn Garland, David Arthur; cast: Augustus Prew (Adam Ellis), Andrea Bang (Evelyn), Justin Long (Bryce, Buzzfeed CEO), Rene Escobar Jr. (Kyle), Cameron Nicoll (David), Rachel Wilson (Linda); Runtime: 95; MPAA Rating: R; producers: Richard Alan Reid, Michael Philip, Jason Moring, Naysun Alae-Carew, Charlotte Walsh; BuzzFeed Motion Pictures; 2023)
"It delivers the usual tropes expected from a ghost story, but it would have been just as exciting if Adam could have filmed himself sleeping."
Reviewed by Dennis Schwartz

A dull, predictable and not too scary unimaginative supernatural horror pic directed by John McPhail ("Where Do We Go From Here?"/"Notes"). It's based on the comic book cartoonist for the media site BuzzFeed, Adam Ellis, whose Twitter tweets went viral in 2017. It's weakly scripted by McPhail, Mike Van Waes and Evan Turner.


The story revolves around Adam Ellis (Augustus Prew) believing he observed in his apartment a haunting of a small boy he nicknamed "Dear David." For a few months he tried to get proof of it through photos and videos. By June 2018 he learned his boss Bryce (Justin Long) at the online news workplace of BuzzFeed wanted to make his story into a movie and he complied.


This turned out to be a bad idea.


Adam becomes so obsessed with his project, giving readers regular updates on his social media account, that he develops sleep paralysis.

We observe such scares as an empty rocking chair moving across the room on its own and a few unexplained things just popping-up in the apartment.


It delivers the usual tropes expected from a ghost story, but it would have been just as exciting if Adam could have filmed himself sleeping.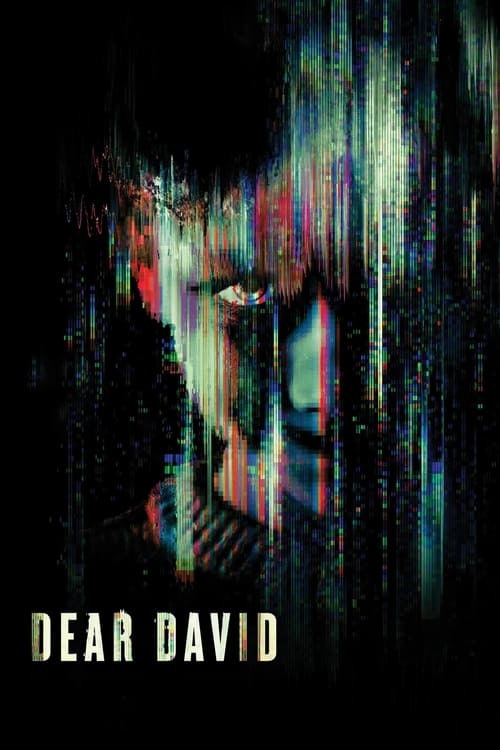 REVIEWED ON 11/13/2023  GRADE: D