DAY MARS INVADED EARTH, THE
(director: Maury Dexter; screenwriter: Harry Spaulding; cinematographer: John Nickolaus Jr.; editor: Jodie Copelan; music: Richard La Salle; cast: Kent Smith (Dr. David Fielding), Marie Windsor (Claire Fielding), William Mims (Dr. Web Spencer), Betty Beall (Judi Fielding), Gregg Shank (Rocky Fielding), Henrietta Moore (Miss Moore), Lowell Brown (Frank Hazard); Runtime: 70; MPAA Rating: NR; producer: Maury Dexter; 20th Century Fox; 1962-B/W)
"A sci-fi story that should have had more going for it."
Reviewed by Dennis Schwartz

Maury Dexter ("Young Guns of Texas"/"Wild on the Beach") directs from a script by Harry Spaulding. It's a low-budget sci-fi B-film that evokes memories of Fox's 1951 classic The Day The Earth Stood Still, even if it's a far lesser film. It has a sci-fi story that should have had more going for it, but it was directed in a pedestrian way and the limited story never becomes interesting.

Overworked Cape Canaveral chief scientist Dr. David Fielding (Kent Smith) and his assistant Dr. Web Spencer (William Mims) are elated their NASA project successfully landed a robotic surveyor on Mars until it's soon destroyed by an energy surge. Not feeling right, David does a press conference. We soon learn he was destroyed by the Martians and turned into ashes, and was replaced with a body double. He leaves immediately to Beverly Hills to stay in the guest house of the Wainwright's mansion (the Greystone Mansion, a Beverly Hills landmark) that belongs to his wife's wealthy family), as his unhappy estranged wife Claire (Marie Windsor) sold the family house. David and Claire have been separated for long periods because he's a workaholic and she's not a happy camper (unwilling to move to Florida to be near him). But his teenage daughter Judi (Betty Beall) and younger son Rocky (Gregg Shank) jump for joy when dad arrives at the mansion.

At the mansion, the entire family each has a body double, as the Martians scheme is to stop any further Earth missions to Mars by dealing with the scientist. Things come to a head when David confronts his body double.

The melodrama revolves around how the family deals with the alien situation.

It's passable entertainment, best seen as if a weaker episode of Twilight Zone.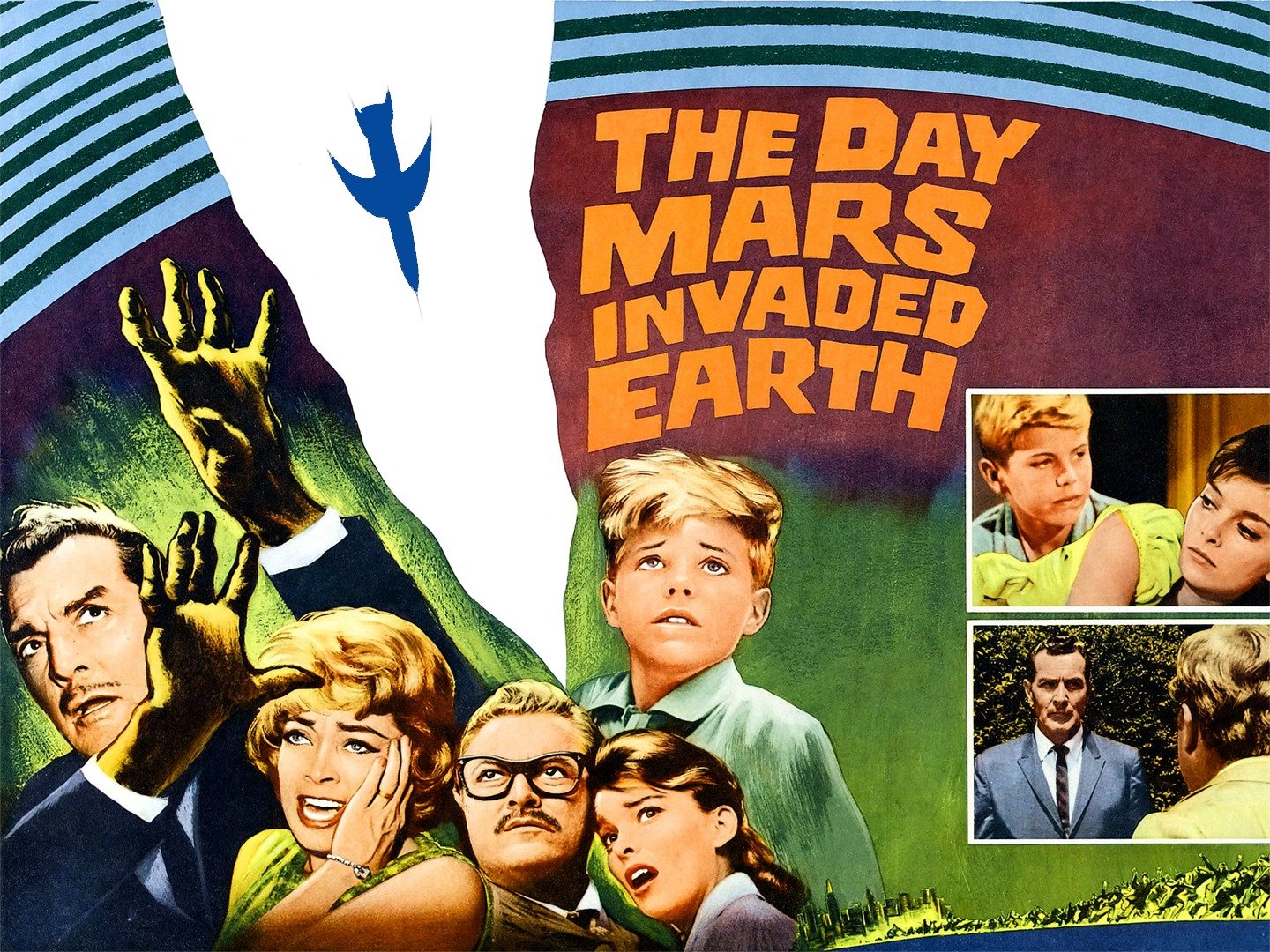 REVIEWED ON 6/29/2022 GRADE: C+