DAUGHTER OF SHANGHAI
(director: Robert Florey; screenwriters: Gladys Unger/Garnett Weston/based on a story by Weston; cinematographer: Charles Schoenbaum; editor: Ellsworth Hoagland; music: Boris Morros; cast: Anna May Wong (Lan Ying Lin), Philip Ahn (Kim Lee), Buster Crabbe (Andrew Sleete), Charles Bickford (Otto Hartman), J. Carrol Naish (Frank Barden), Cecil Cunningham (Mrs. Mary Hunt), Anthony Quinn (Harry Morgan), Ching Wah Lee (Quan Lin), John Patterson (James Lang), Fred Kohler (Captain Gulner), Ernest Whitman (Sam), Charles C. Wilson, (Schwartz, fed Agent boss), Paul Fix (Miles), Guy Bates Post (Lloyd Burkett), Frank Sully (Kelly), Pierre Watkin (Yorkland), Evelyn Brent (Olga Derey); Runtime: 63; MPAA Rating: NR; producers; Edward T. Lowe Jr./Harold Hurley: Paramount; 1937-B/W)
"Exciting action-packed crime thriller."
Reviewed by Dennis Schwartz

The title refers to the name Anna May Wong takes when she pretends to be a honky tonk dancer on a Central American island chasing down the smugglers who killed her father.

Robert Florey ("God is My Co-Pilot"/"Murders in the Rue Morgue"), the Paris-born director who moved in 1921 to America, more than adequately directs this exciting action-packed crime thriller from Paramount. It deals with a ring of smugglers who illegally use boats and airplanes to bring Chinese immigrants to America. When government agents are onto them during the journey, the smugglers open a trap door in the plane and the human cargo goes into the ocean. In one such incident, the trap door is opened by Harry (Anthony Quinn), who then says "There goes six thousand dollars."

When the cultured and wealthy San Francisco Oriental antiques merchant, Quan Lin (Ching Wah Lee), is killed after the goon squad for the smugglers (Buster Crabbe & J. Carrol Naish) try and force him to take on the illegals as slave labor and he refuses, his daughter Lan Ying Lin (Anna May Wong, the Chinese-American actress), who was trapped in a taxi with her dad escapes and vows to hunt down her dad's killers herself because she doesn't think the police will.

Through a ledger her father kept, Lan Ying gets wind one of the smugglers, the ruffian Otto Hartman (Charles Bickford), is running a  honky-tonk in Port O'Juan and also runs a clearing house for the aliens. Lan Ying tracks him down, as does the federal agent, Kim Lee (Philip Ahn, Korean-American actor). He goes undercover and gets hired as a cargo handler by Captain Gulner (Fred Kohler), the operator of the Jenny Hawk, a boat that smuggles the Chinese. After an adventurous journey on the boat with Lan Ying, their masquerades are revealed and they are tied up and placed on a seaplane, where they foil being thrown out of the plane's trap door. When they safely reach a beach after the plane lands, they discover on an estate near the beach the big boss is a craven wealthy socialite, Mrs. Hunt (Cecil Cunningham), a longtime customer of Lan's father. The agent somehow manages to phone his fed boss (Charles C. Wilson ), who gets the police to rescue them and arrest the villains.

The pic gets over as a rare film that treats the Chinese with respect, and has many parts for Asians that are played by Asians and not by whites. It was one of the few Hollywood films accepted by the human rights activist Anna May Wong, even if the story was B-film material.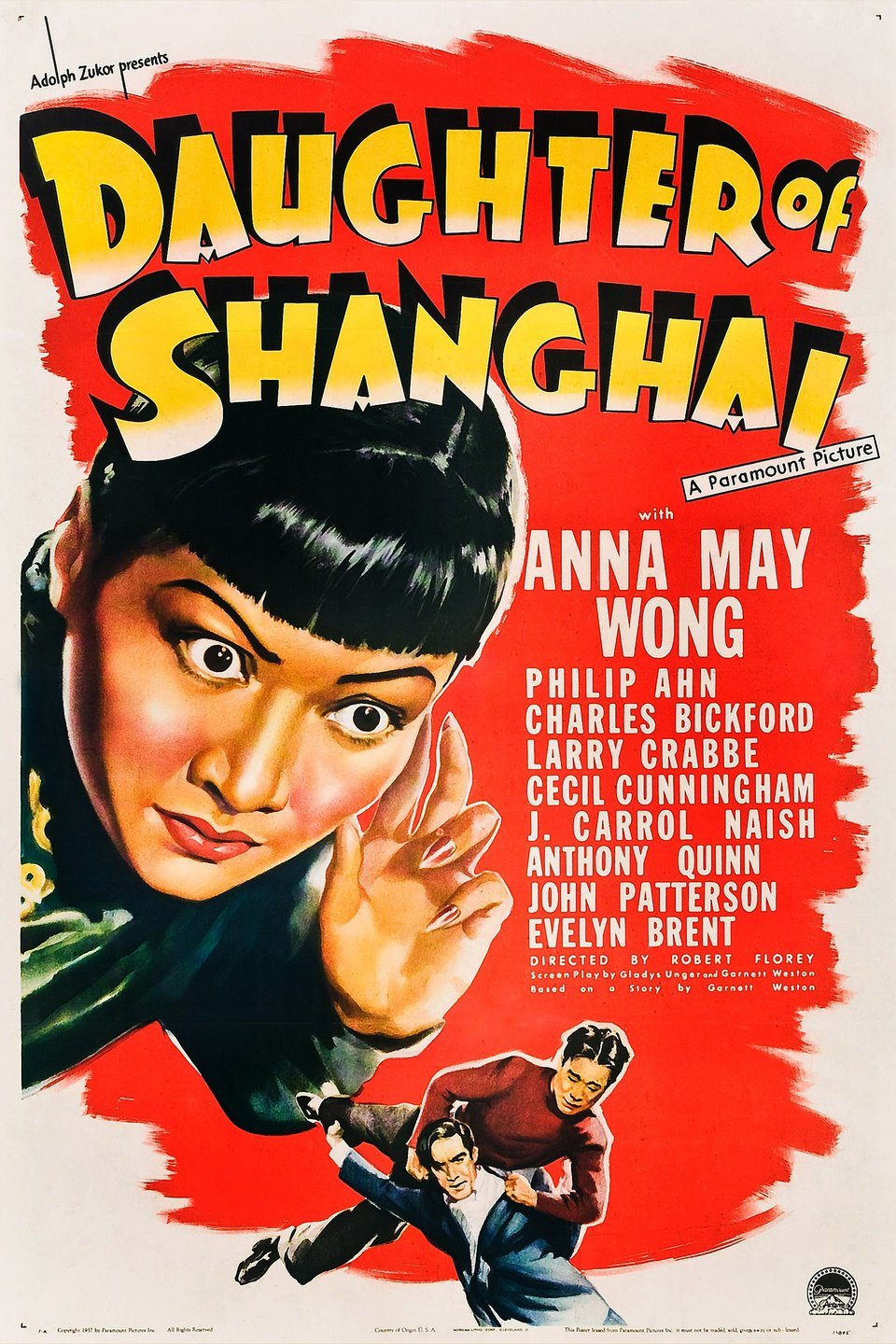 REVIEWED ON 5/22/2022 GRADE: B