DARK RIVER
(director: Clio Barnard/writer; screenwriter: story by Lila V. Rawlings/ based on the novel 'Trespass' by Rose Tremain; cinematographer: Adriano Goldman; editors: Nick Fenton, Luke Dunkley; music: Harry Escott; cast: Ruth Wilson (Alice), Sean Bean (Richard Bell-the father), Shane Attwool (Tower), Mark Stanley(Joe Bell), Chris Abe (Police Officer), Dean Andrews (Matty), Mike Noble (Rowan Spender), Esme Creed-Miles (Young Alice), Aiden McCullough (Young Joe), Joe Dempsie (David); Runtime: 91; MPAA Rating: NR; producer: Tracy O'Riordan; Left Bank Pictures; 2017)
"Satisfying but bleak arthouse drama about sibling resentment on a Yorkshire sheep farm."
Reviewed by Dennis Schwartz

Clio Barnard ("The Arbor"/"The Selfish Giant"), the former video artist, is the innovative British female writer and director of this satisfying but bleak arthouse drama about sibling resentment on a Yorkshire sheep farm. It's based on the 2010 novel 'Trespass' by Rose Tremain (shifts location from France to England).

When her father (Sean Bean) dies Alice (Ruth Wilson), away for 15 years working on other farms as a freelance sheep shearer,  returns to her family Yorkshire farm to claim what she believes is her rightful tenancy (ownership) of the rotting farm. She finds her inarticulate brother Joe (Mark Stanley) dislikes her for leaving him the burden of taking care of their ailing father and blames her absence as the reason the farm is rundown. Her application for ownership of the farm jolts her brother.

Questions arise as to why she did not attend her father's funeral and why she sleeps in the outhouse and not in her former bedroom.

Flashbacks to the bitter past take us back to her unhappy childhood and the troubling memories she shares growing up on the farm with her unfriendly brother. The narrative tells of a random tragic event, and asserts things from the past must be resolved if the family will have a future together. We learn that a waterfall and a river has a significant role in their current feud.

It's a bleak thriller that slowly gets around to its reveal, with a resolution that does not smoothly fall into place but does very well showing the psychological scars over unresolved family matters.

In another of three farm set films made recently in the UK , this one uses the farm as a metaphor for dealing with life traumas. Though not that much set apart from the other farm films, the outstanding performances by Ruth Wilson and Mark Stanley raises the interest for its disturbing tale.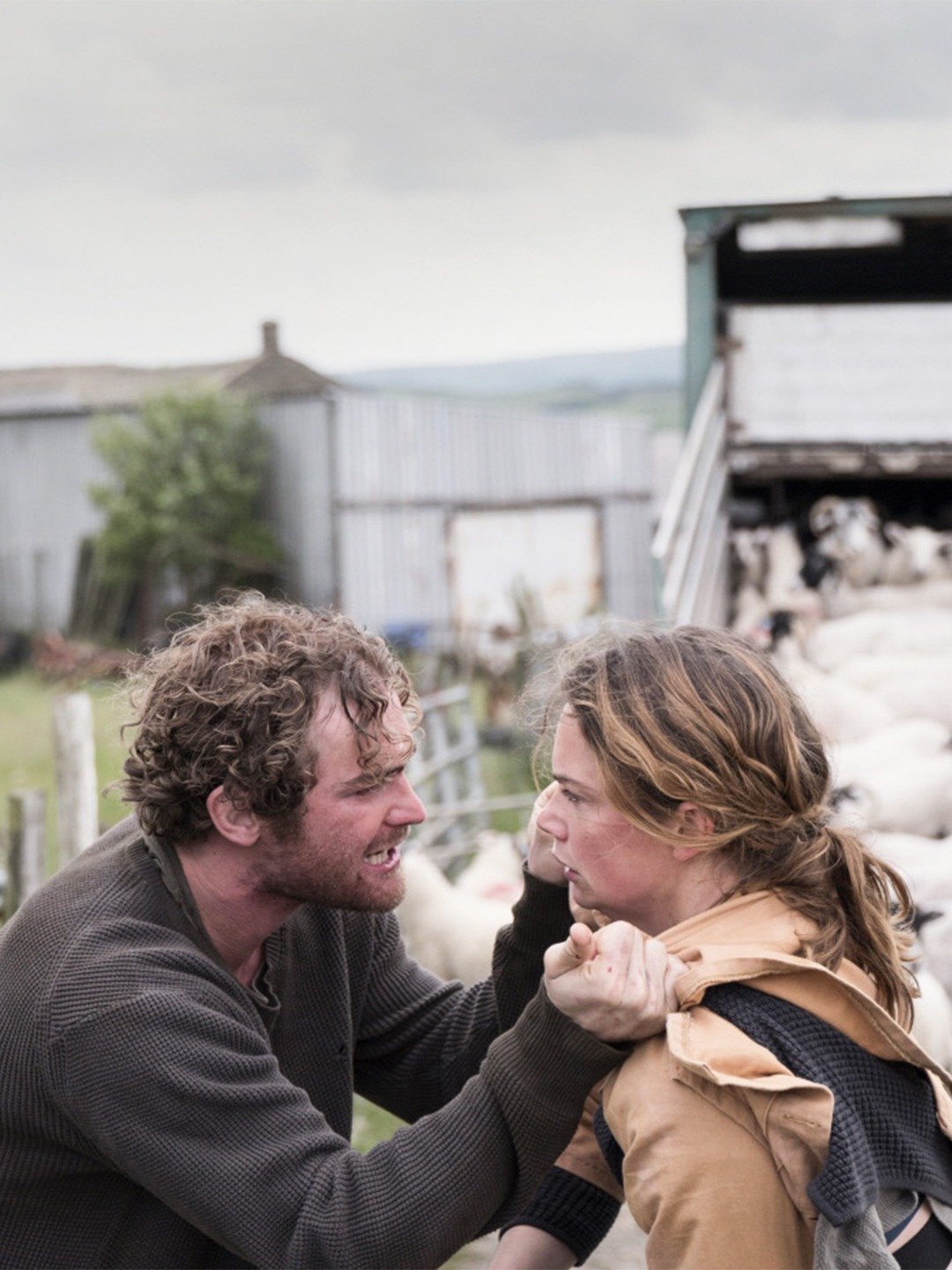 REVIEWED ON 8/23/2018 GRADE: B